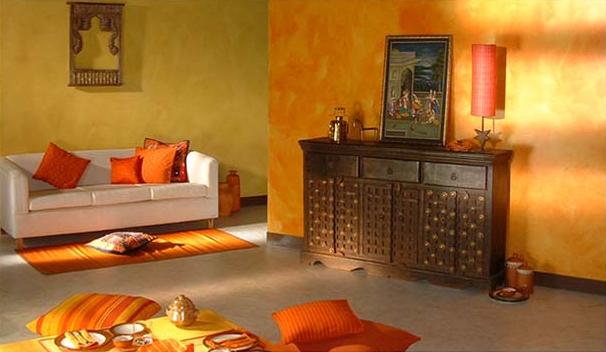 Posted by
admin
on Jan 21, 2009 in
UNCATEGORIZED
|
9 comments
As an Architect, I an aware of  the latest products to flood the Indian market.  Some of the new Paint products that have  been launched recently are very stylish and can change the appearance of a room dramatically.

Here is a list of new products launched by Paint companies in India, in the year 2009-2010.
ASIAN PAINTS -

COLOURNEXT - ColourNext 10 is the world's first India-specific colour forecast, born out of imagination and research. It's the outcome of a comprehensive trend mapping exercise conducted by Asian Paints across India, taking into account a variety of factors like international trends, consumer insights and expert opinions  from a cross section of society, from direct consumers to designers.
For Colour Next 09,  designers from a wide variety of disciplines – product design, graphic design and textile design, Architects & Interior Designers, professionals from fields like advertising & media and photography, all collaborated to suggest this year's new themes and colour pallette. The output was then ratified by two panels of industry leaders and finally presented in the form of the Colour Next Palette of Lead Colours & Supporting Colours for 2010.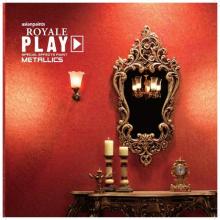 ROYALE PLAY PAINTS - Royale Play is a collection of  ready to use special effect finishes for interior walls, comprising a range of special effects. And each of these effects are available in a shade palette that is fitting for that effect. Using a bit of imagination, special effect tools and palette of vibrant colours, you can give your walls dimension and texture.         

Royale Play Metallics gives a finish with a metallic appearance, bringing the shine of metals to walls. It comes in six different application options and shades like gold, silver, copper.
Royale Play Stucco Marble give the effect of marble. It is a lime-based putty, buffed to give the appearance of marble. However, application by only skilled people is recommended for the entire Royale Play portfolio.
ICI PAINTS -
DUETTE -
ICI Dulux has launched DUETTE, a two-tone pattern finish, which produces a soft, broken colour effect as seen in this image, alongside. This is ideal for use in residential or commercial projects, as it can give a stylish look to any interior. There are over two lakh colour combinations to choose from.

JOTUN PAINTS -
F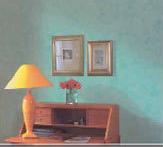 ENOMASTIC GOLD -
This is an acrylic-based emulsion paint for Interior walls. It has advanced hairline crack tolerance properties, is an excellent finish, anti-fungal, anti-bacterial, flame resistant and washable paint.
JOTASHIELD TEX ULTRA AA -
This is a semi-gloss, textured, flexible coating for exterior walls. It is weather and water-resistant and retains whiteness and so long lasting.
NIPPON PAINTS-
PROFESSIONA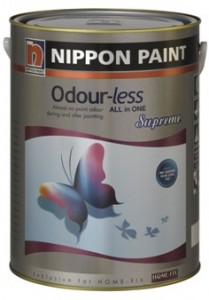 L SERIES – Has launched first-of-its-kind Professional Series, a range of eco-friendly and hi-technology texture finish paints. This series comes in in five variants- two exterior and three interior texture finishes. This series has unique properties like low VOC content, low odour, water resistance and easy workability even on curved surfaces. It is also supposed to be anti-fungal and anti-algal.
NIPPON ODOUR-LESS - The Odour-less premium all-in-1 paint from Nippon has zero Volatile Organic Content (VOC) and virtually no odour during and after painting. Therefore it is ideal for people who are sensitive or allergic to paint odour.  It is available in more than 1000 colours in matt finish. It is also anti-bacterial, anti-fungal, ammonia free and resistant to fading. It covers hairline cracks and is washable.
OIKOS PAINTS-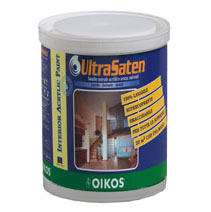 ULTRASATEN -

Oikos paints have launched Ultrasaten, a highly washable, anti-fungal,  acrylic, solvent-free wall enamel, characterized by excellent resistance to wear and tear and to abrasion.  Its tenacity makes it particularly suitable to the treatment of surfaces prone to dirt and subject to frequent cleaning, as in communities, schools, children rooms, hospitals, public places. Ultrasaten, applied with different tools allows you to obtain many finishes and decorative effects.
SNOWCEM PAINTS-
ALLROUNDER – This is an exterior, acrylic emulsion paint that is low in cost, anti-fungal, anti-algal and does not peel-off or crack. It can also be used for interiors.
Also read about:
PAINTS: