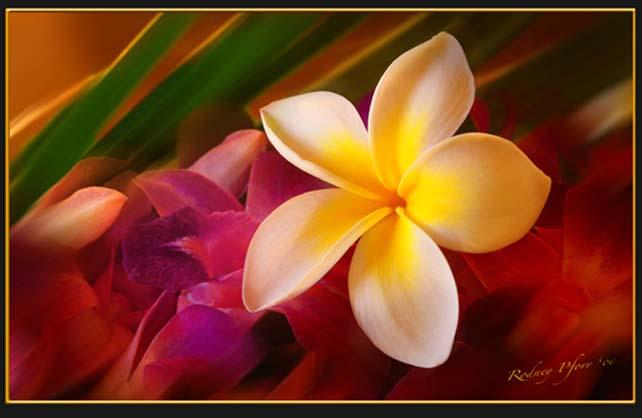 Posted by
admin
on Jan 25, 2010 in
COLOURS
,
UNCATEGORIZED
|
8 comments
Colours are known to influence the human mind and body. Colours have the ability to either depress or exhilarate and play a very important role in our health and happiness. For more information on the effect of colours on us, humans, go to: Vaastu Colours for a House.
WHAT ROLE DO COLOURS PLAY IN OUR LIVES?
Our body absorbs colour energy through the vibration each colour gives off. Through colour, we receive all the energies we need to maintain a healthy body, mind, and soul.  When something goes wrong or is out of balance, we can strengthen our energy centers through the conscious use of colour. Healing by exposing a diseased body to the right coloured light, is known as Colour Therapy, and was the first type of treatment therapy used by man. So even in ancient times, colours played an important role in Vaastu Shastra.
In Vedic periods, all colours were obtained from vegetables and flowers. Though the options were far less than what are available today, they were more permanent, soothing to the eye and more natural in appearance.
WHAT ARE THE VAASTU SHASTRA GUIDELINES FOR CHOOSING COLOURS FOR A HOUSE?
Choosing the right colour scheme for our house can be a difficult task. This is where Vaastu Shastra comes to our aid. According to Vaastu, there are two thoughts on how colours for a house should be selected, as explained here:
Zodiac Sign of the owner: In the first and most commonly followed method, the colour schemes are selected in conformance with the raashi (constellation / zodiac sign) of the owner to bring good luck and happiness.
Aries – Coral red
Taurus – Milky white
Gemini – Green
Cancer – Rose red, pearl white
Leo – Ruby red, dim white
Virgo – Emerald green
Libra – Cement color, milky white
Scorpio – Pink, coral red
Sagittarius – Golden yellow
Capricorn – Dim red
Aquarius – Pink, blue
Pisces – Yellow, pure white
Direction of the building: In the second method, the colour scheme is chosen according to the direction the building/room faces. Each direction is associated with a particular colour, which is actually the colour of the planet governing that direction.
East (Sun) – Brown
West (Saturn) – Grey
North (Mercury) – All greens
South (Mars) – Pink, coral red
North-East (Jupiter) – Golden yellow
South-West (Rahu) – Blue
South-East (Venus) – Silver white
North-West (Moon) – White
WHAT ARE THE VAASTU GUIDELINES FOR COLOUR SHADES FOR ROOMS OF A HOUSE?
Since blue is a cool shade and red is a warm colour, people often feel cold in a blue room and warm in a red room. It is the colour that makes them feel that way. So when painting rooms of a house, one must keep these points in mind and choose colours according to the amount of light and warmth in the room. Accordingly;
Room with poor daylight: It should be painted with light colours.
Room with lot of natural light throughout the day: It can be painted in some deep color.
Room that gets direct sunlight: It is not advisable to paint the walls yellow or peach.
Room that has only a North window which admits cold light: Avoid the use of blue on the walls.
Ceilings: It is preferable to paint ceilings white since  the ceiling temperature should be less than the human body temperature.
WHAT ARE THE VASTU GUIDELINES FOR THE USE OF 'COLOUR CONTRASTS' IN A HOUSE?
Colour contrast is perhaps the most important factor in a composition or a design. Maximum contrast is obtained by the use of colours of extremely strong chromes. For example, a strong yellow on a black background is an excellent example of maximum visibility and is therefore used all over the world to highlight road signs, dividers and taxis. Explained here are the contrasts created by the use of different colours:
Black: Black makes colours both brighter and lighter in appearance. For example, in a painting, a face against jet black hair, appears more luminous for this reason.
Grey surrounding an intense colour: can increase the apparent colorfulness of the intense colour. It appears even brighter or brilliant.
Intense colour surrounding grey colour: can make the grey appear less grey and on the other hand, the greying of the bright colors. For example, grey surrounded with yellow will appear slightly blue. Grey surrounded by red, will appear slightly green etc.
Blending of colours: One must always bear in mind that no individual is completely white (good) or black (bad), but is an amalgam of the two- Grey. A sensible good blending can create a forceful creation.
Thus you can see that even in Vaastu, colours were used to improve the sense of well-being and happiness for the residents. They are  easy to use, easy to apply and the quickest and cheapest option to create change in a room. So go ahead and make that change in your life.
Read about:
Related Topics: