Vastu Guidelines For A House
There is a constant interaction between Man and the surrounding natural elements like the Sun, Wind, Air, Water, Earth's magnetic field and the directions. Man benefits from the useful, positive effects of these Natural elements but needs to be protected from their harmful and negative effects. Vastu Shastra lays down guidelines on the 'design, location, direction and disposition of the Interior and Exterior spaces of a House' so that the inmates derive maximum benefit from  the natural elements and there is a natural flow of positive energy through all the rooms.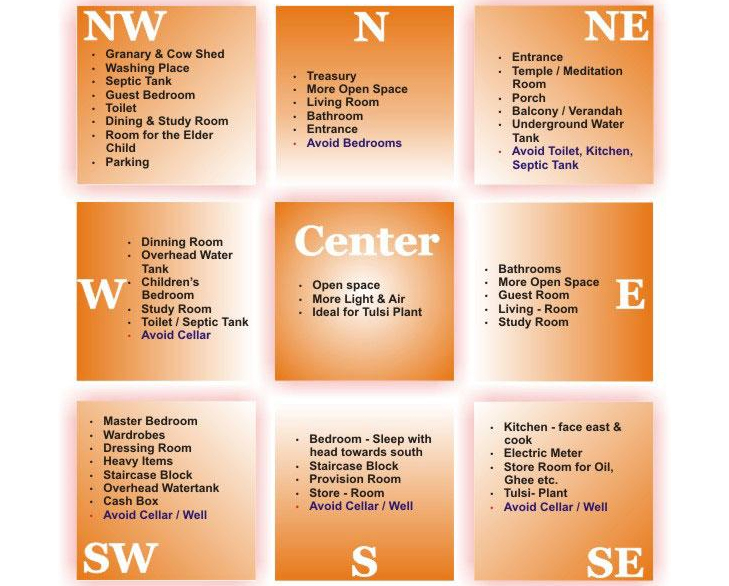 These guidelines are based on scientific reasoning and common sense and when applied correctly create well-lit, well-ventilated, spacious, aesthetic,  and well-designed rooms and House. A properly designed House  will naturally create 'contentment', 'peace' and 'serenity' for the inmates and the Owner will be proud of and happy to live in it. As an Architect practising in India, I have explained the scientific reasoning behind these Vastu guidelines.

The Vastu Guidelines for all the Interior spaces or rooms of a House have been described here:
The Vastu Guidelines for the design of a House and it's exterior spaces have been described here:
If you found this post useful, I would really love it if you pin it or share it. I have not blocked the site just because your ad blocker is switched on because I hope my content will be useful to you. But I am able to run this site only because of the ads. So I will be obliged if you turn off your ad blocker. Thank you!
Related Topics: