SCIENTIFIC VASTU FACTORS THAT IMPACT A HOUSE
There is an invisible and constant relation between the elements outside and the people residing in a house. The factors influencing a site are topography, roads, surrounding structures, the Sun's effects, Earth's magnetic field, Earth's energy fields, the cardinal directions and nature's elements. It is believed that if man, building and the universe are in harmony, then man will be happy and healthy. But if the harmonics between these factors gets disturbed, our energies get dissipated in different directions leading to stress, tension and ill-health. The improper positioning of rooms and a building with respect to the surroundings causes such an imbalance.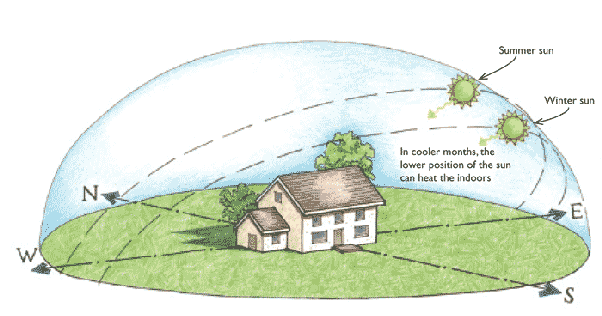 However, the right application of Vastu Shastra principles is believed to create a balance between the building structure, the surrounding factors and the cosmos. This equilibrium between the internal and external energies, ensures a healthy body and happy mind which leads to health, wealth, happiness and success. The surprising thing is that Vastu Shastra principles are applicable even today, though ancient India has changed from a simple, agricultural society to a complex, urban one. This is because the above mentioned Vastu factors that impact humans have not changed over the centuries. 
As an Architect, I have been trained to take into account the local climate and weather conditions in designing comfortable spaces. So this shows that Vastu Shastra has a scientific basis.  It is therefore, worthwhile to understand the importance of these Vastu factors, their positive and negative effects on Man and how the positive effects can be used to advantage in the design of his dwelling. All this has been explained under the following headings.



Related Topics:
If you found this post useful, I would really love it if you pin it or share it.