Man-made Flooring Materials | An Architect Explains
Natural materials were used as flooring materials from time immemorial, because nothing else was available. However, with the Industrial Revolution of the 19th century, machines started making flooring products in bulk, which were stronger, more durable, cheaper and required less labour for laying. These man-made materials like Ceramic tiles, Vitrified tiles, Terrazzo, Concrete and Laminate wood, rapidly became more popular than natural, flooring materials in homes and commercial spaces.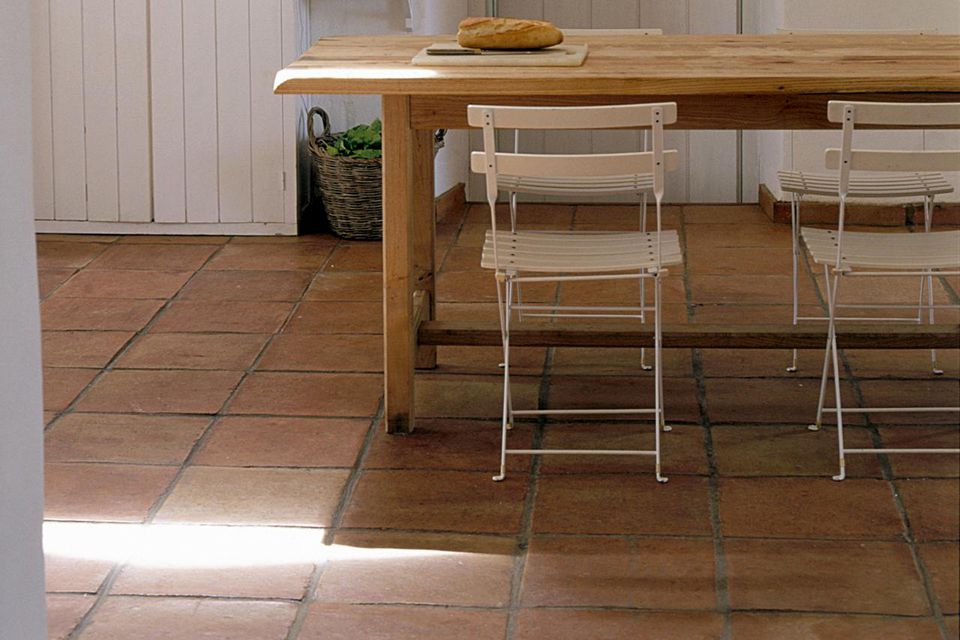 Each of the man-made materials used for flooring has it's own advantages and disadvantages. But some of these materials are quite similar and difficult to distinguish. So, many of my clients have requested me to help them in choosing the right one for their homes. As an Architect, I have reviewed the pros and cons of the commonly used man-made flooring materials and suggested where they are best suited.



Concrete Flooring: Concrete is universally used for building slabs. And most concrete slabs are covered with another flooring material such as stone, tile, carpeting or wood. However, Concrete slab floors that are not covered with another material are gaining popularity in retail stores and other commercial buildings since they provide a low-cost yet highly durable flooring surface.
Terrazzo Flooring: Terrazzo tiles consist of marble, quartz, granite, glass or other suitable chips held together by a binder and arranged in an attractive pattern. This flooring is highly durable, not very expensive and not slippery when wet because it has many grout lines. Therefore, it is popular in residential as well as public buildings.
Crazy Marble Flooring: It is a little different from terrazzo flooring in its casting. In this type of flooring, waste and cut marble and stone pieces are laid on a white cement concrete base. Like Terrazzo, crazy marble flooring is durable, not slippery and economical making it suitable for driveways, courtyards, verandah etc.
Ceramic Tiles Flooring:  Ceramic tiles are made from clay, quartz and feldspar fired to high temperature. They are durable, easy to clean, resist stains and scratches. Since ceramic tiles are affordable, low-maintenance, available in various sizes, colours, shapes and can easily match with the decor of any room, they  are popular in homes.
Vitrified Tiles Flooring:  Vitrified tiles are produced using vitrification process and have very low porosity (and water absorption), making it stain-resistant and stronger and more durable than ceramic tiles. Therefore they are more popular than ceramic tiles and are preferred over marble and granite flooring.
Laminate Flooring:  Laminate flooring is a multi-layer, synthetic flooring product fused together by a lamination process and composed of melamine resin and fiber board materials and an outer, photographic, applique layer that simulates wood. As it is versatile, easy to maintain, and reasonably priced, many people prefer laminate flooring to solid hardwood or engineered wood in their homes.
For information on other flooring options, go to: