Bathroom Planning Guide| An Architect Explains
A Bathroom is a small space but there is a lot going on. It has to be very functional, efficient, clutter-free and stylish. When planning for one, you will have to think about the type of bathroom that you want – a 3-fixture bathroom or a compartment bathroom or a utility one. In designing the layout of a bathroom, you will have to accommodate all the bathroom fittings/fixtures that you want, at the right heights without making it feel cramped.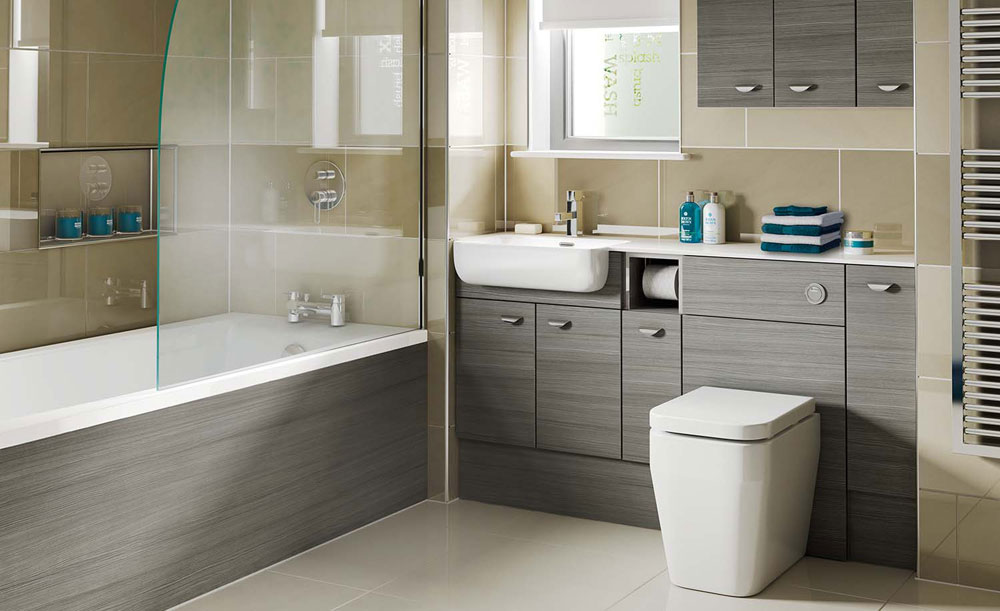 As An Architect practicing in Bangalore, India, I have designed several bathrooms in all types of configurations – 3-fixture, compartment bathroom, utility bathroom, powder room etc. According to me, a well-designed bathroom should look spacious, clean and the fixtures and fittings should be accessible without any discomfort. Over the years, I have realised that in the design of a bathroom, one must take into account factors such as:
Water: the use of both hot and cold water for cleaning the human body, for flushing out solid and liquid human waste and the hot, humid air that condenses on cold surfaces.
Ceiling, wall and floor coverings: that are impervious to water and can be readily and easily cleaned.
Electrical appliances: that may be used, such as lights, shaving equipment, hair dryers, heaters and heated towel rails.
Bathroom lighting: that should be uniform, bright and with minimize glare so that activities like shaving, showering, grooming etc. can be done comfortably.

So if you are planning a bathroom or re-modelling your existing ones, go through these posts to get some useful tips:
There are typically 4 basic fixtures in a Bathroom and a whole lot of other bathroom fittings. They should be installed at certain standard heights and positions, which you may not be aware of. You can read more about them in these posts:
For more information on Bathrooms, go to:
Ancient Indian guidelines for the design of bathrooms are explained in:
If you found this post useful, I would really love it if you pin it or share it. All it takes is a simple click on the "pin it" "like," "share," "tweet," or Google+ buttons below the post.
Also, unlike many other sites, I do not insist that your ad blocker be turned off to allow you into my site. This is because I know that my content will be useful to you. But putting up posts regularly takes up time and hard work and I am able to run this site only because of the ads. So I will be much obliged, if you would turn off your ad blocker. Thank you!