Posted by
admin
on Jul 13, 2016 in
COLOURS
,
UNCATEGORIZED
|
0 comments
Today we know that colours play a very important role in enhancing our well-being and happiness. Our body absorbs colour energy through the vibration each colour gives off and through colours, we receive all the energies we need to maintain a healthy body, mind, and soul. And when something goes wrong or is out of balance, we can strengthen our energy centers through the conscious use of colour. (This is called Colour therapy). Surprisingly the ancient vastu experts also knew these facts and gave some Vastu recommendations for colours in a Home, Office, Factory, Shop. They should be coordinated with the colours of respective elements associated with the different directions as it will enhance the energy flow around every individual in the related area.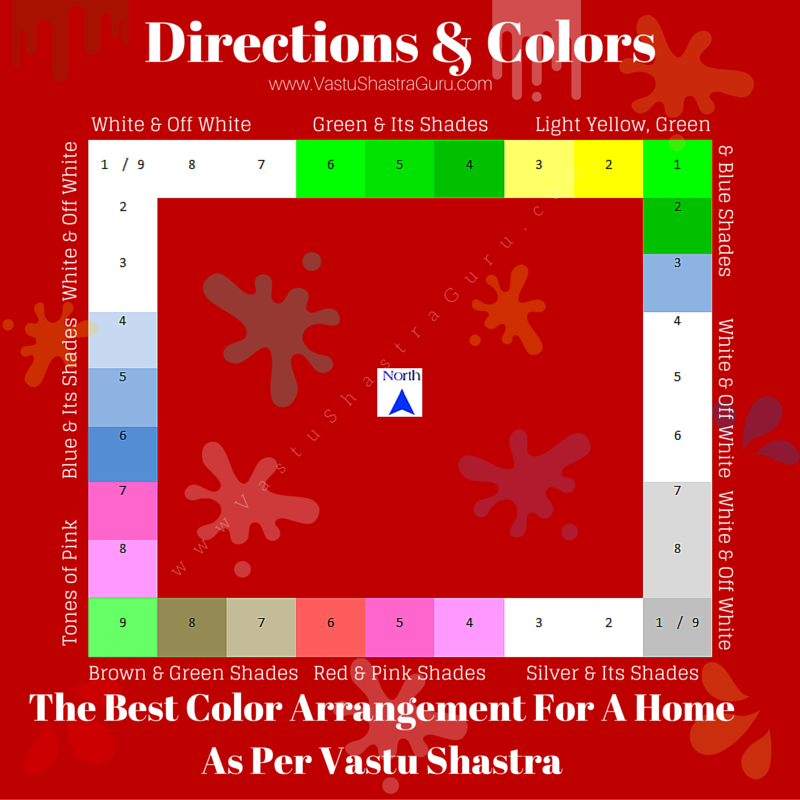 Here are some guidelines on particular colors, which will help you to choose the right Vaastu colors for every room.
If you found this post useful, I would really love it if you pin it or share it. I have not blocked the site just because your ad blocker is switched on because I hope my content will be useful to you. But I am able to run this site only because of the ads. So I will be obliged if you turn off your ad blocker. Thank you!


Related Topics: