Architectural Dictionary | G
Gable – Triangular section of wall beneath the ridge of the roof, particularly over a window set vertically into the roof.
Gallery – An intermediate floors or platform projecting from a wall of an auditorium or a hall providing extra floor area, additional seating accommodation etc. Long thin room, also in a church, an upper floor overlook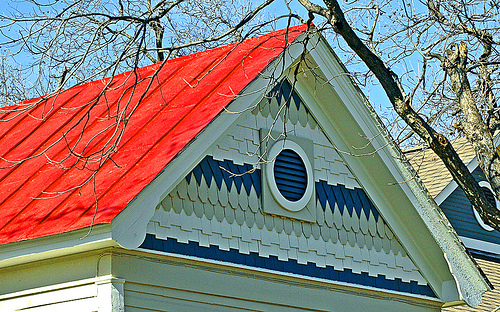 ing the nave.
Garage Private – A building or outhouse designed or used for the storage of private owned motor driven or other vehicles.
Garage Public – A building or portion thereof designed other than a private garage, operated for gain, designed or used for repairing, servicing, hiring, selling, or storing motor driven or other driven vehicles.
Garden – A piece of ground on which flowers are cultivated.
Geodesic Dome – Hemispherical dome made of prefabricated geometrically shaped units interconnecting to give stability in all directions.
Gothic – West European architectural style of the 12th -15th centuries, characterised by pointed arches. Aspects of the style were revived in later centuries
Gutter – Channel for conveying away water esp. at the road side or at the end of the eaves of a roof.
Gymnasium – A place, hall, building for gymnastics, a place where athletic exercises were practised.


This Dictionary is an invaluable guide for anyone interested in Architectural / Construction Activity. Click on the alphabets given below, for the word you are looking for.