BUILDING CONTRACTOR | An Architect Explains
Contractors are defined in the law by each state and are usually considered those who contract, bid, negotiate a price or offers to construct, supervise, oversee, schedule, direct, alter, repair, install, improve, move, demolish, furnish labor, etc.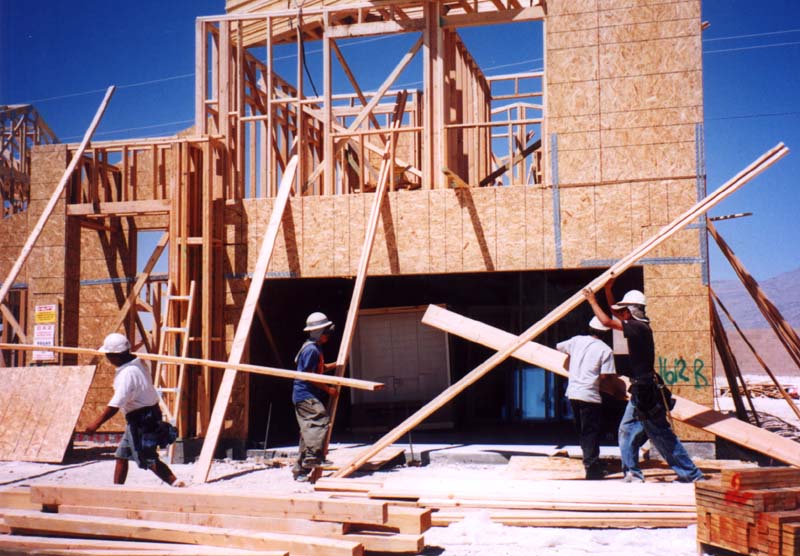 Building a house is a complicated process that involves knowledge of architectural design, building codes, zoning regulations and basic construction elements. There are different types of Contractors. A residential building contractor oversees the construction of individual houses and multi-unit housing projects. A commercial building contractor oversees the construction and remodeling of stores, malls, hotels and other commercial projects. Most building contractors own their own companies and many of them have worked in the construction industry before becoming contractors. As an Architect, I have described the job and duties of a Contractor under the following headings, so that you are more aware of what you can expect from one:
Who is a building Contractor?
List the different types of Contractors?
What are the duties of a building Contractor?
What are the personality traits of a good building Contractor?
What are the work demands of a building Contractor?
Describe briefly a Contractor's work?
Can an owner be the Contractor of his own building?

 



WHO IS A BUILDING CONTRACTOR?
A Building Contractor is an organization or individual that contracts with another organization or individual (the Owner) for the construction of a building, road or any other execution of work or facility.
A Building Contractor is responsible for the means and methods to be used in the construction/ execution of the project in accordance with the Contract documents. Said contract documents usually include the contract agreement including budget, the general and special conditions and the plans and specification of the project that are prepared by a design professional.
A Building Contractor usually is responsible for the supplying of all material, labor, equipment, (engineering vehicles and tools) and services necessary for the construction of the project. To do this it is common for the Building Contractor to retain a construction labor force or he may subcontract part of the work to other persons and companies that specialize in these types of work. These are called Subcontractors. Subcontractors put up the foundation, walls, roof, electrical and plumbing systems, supply the labour etc.
LIST THE DIFFERENT TYPES OF CONTRACTORS.
There are various types: building (residential and commercial); electrical; plumbing; mechanical; highway; and environmental (mold/lead remediation).
WHAT ARE THE DUTIES OF A BUILDING CONTRACTOR?
A building contractor may perform the following tasks:

Examine and interpret Clients' plans or arrange for the drawing of plans, to meet building regulations

Submit tenders (offers to do jobs at a stated price), quotes or prices for the project to Clients

Arrange submission of plans to local authorities for approval and arrange inspections of building work

Organise Subcontractors to carry out all stages of building and negotiate rates of pay

Calculate quantities of materials required for building projects and order these from building suppliers or advertise for tenders

Arrange delivery times of materials to coincide with various stages of the building process

Supervise the work of Subcontractors to make sure buildings are of an acceptable standard and are proceeding according to schedule

Coordinate the activities of office staff involved in the preparation and payment of accounts

Talk to lawyers and financial institutions on matters relating to loans and contracts for building projects

Undertake some of the building work personally.


 



WHAT ARE THE PERSONALITY TRAITS OF A GOOD BUILDING CONTRACTOR?
A Contractor must have the following traits in order to make a mark:

good communication skills

management and leadership skills

good organisational skills

technical aptitude.
WHAT ARE THE WORK DEMANDS OF A BUILDING CONTRACTOR?
A Contractor's work demands the following

Working in dusty or polluted environment

Full use of hands/fingers

Heavy lifting

Mainly outdoor work

Physical effort

Reading or writing

Standing for long periods


 



DESCRIBE BRIEFLY A CONTRACTOR'S WORK?
An Owner or Client develops a program of his needs and selects a site (often with an Architect). The Architect assembles a design team of consulting Engineers and other experts to design the building and specify the building systems to meet those needs. Today Contractors frequently participate in the design team effort by providing pre-design services where they will help in providing more accurate estimation of budget and scheduling during design to improve the over all economy of the project. Otherwise the General Contractor is hired just to build the building(s) at the close of the design phase. The Owner, Architect and Building Contractor work closely together to meet deadlines and budget. The Building Contractor then works with Subcontractors to ensure quality standards in addition to timeline and budget.


 



CAN AN OWNER BE THE CONTRACTOR OF HIS OWN BUILDING?
Occasionally the Owner commissioning the construction of the building, chooses to act as the general Contractor. In such cases, he works directly with the Subcontractors and take care of the administration and organization of the various Subcontractors. Under these conditions the Owner takes on all liability for proper sequencing of the work, and dealing with the realities of construction. More times than not, the risks far outweigh the potential reward of saving the General Contractor's fee should all things go perfectly.
Owners considering this approach should keep in mind that general Contractors make a living working with known subcontractors. An established General Contractor will have established relationships that will outlast one construction project and the Subcontractors will acknowledge this with their cooperation. Owners seldom have this advantage and most Subcontractors will recognize the risk of working with a one time client with higher bids.
If you found this post useful, I would really love it if you pin it or share it. I have not blocked the site just because your ad blocker is switched on because I hope my content will be useful to you. But I am able to run this site only because of the ads. So I will be obliged if you turn off your ad blocker. Thank you!



Related Topics: