AN ARCHITECT'S TIPS FOR DESIGNING A KITCHEN
Kitchens are the soul of the house and not only used for cooking but also for congregating. Today, people want a kitchen that incorporates both a workspace and a casual space for dining or even working. Even the  choices of materials used for contertops, back splashes and flooring have changed. People are choosing sealed Marble or Concrete which were earlier avoided due to their tendency to stain. So there is a shift in the way Kitchens are used.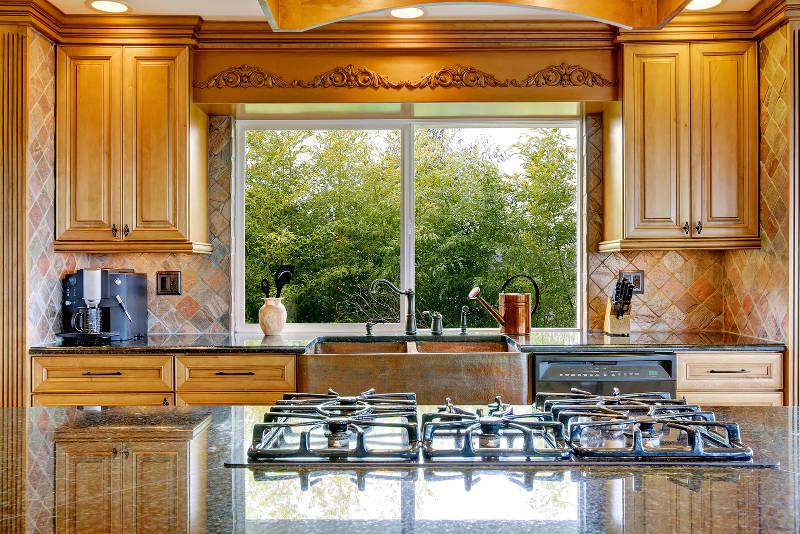 As an Architect, practising in Bangalore, India, I have put down my observations on some of the trends in the designing of Kitchens today. Natural light, big windows, lot of counterspace, dining or working space, casual seating and lots of storage are the preferences in a Kitchen.  Read on to know more:
There are so many material options for Kitchen counters and backsplashes. They are described here with their advantages and disadvantages.
These Kitchen design ideas will help you in planning an efficient and meaningful Kitchen with the guidance from your Architect or Interior Designer.
The ancient Indian science of Vaastu Shastra lays down guidelines on the ideal location and design of Kitchens. Since Vastu is a science, there is logic and reasoning behind every guideline. As an Architect, I have explained each of these guidelines rationally and scientifically. If it interests you, you can implement some of the Vastu guidelines in yours.
For a concise Vastu guide on Kitchens and Kitchen Backyards, please refer to the post on my blog: House construction in India
If you found this post useful, I would really love it if you pin it or share it. All it takes is a simple click on the "pin it" "like," "share," "tweet," or Google+ buttons below the post.