STRAIGHT STAIRCASE | An Architect Explains
A straight staircase can be defined as one having a single, straight flight of stairs like a ladder that connects two levels or floors in a building. A straight staircase is one of the oldest and most common types of staircases found in buildings.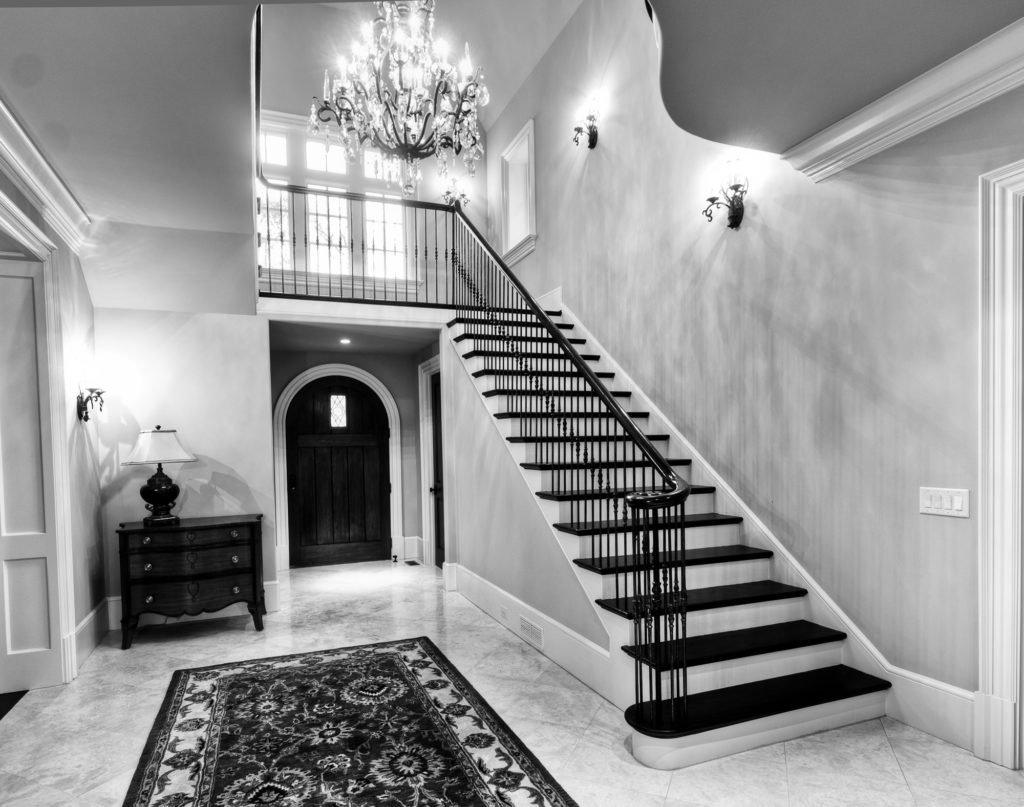 Straight stairs are the easiest to construct and have a wide range of advantages. The straight staircase generally has one straight flight of stairs, or sometimes two separated by a landing part way up. As an Architect, I have listed guidelines here under the following headings to help you in the design of  straight staircases, :
What are the advantages of straight stairs?
What are the disadvantages of straight stairs?
What are the different types of straight  stairs?

 



ADVANTAGES OF STRAIGHT STAIRCASE:
Simplicity:  Some people prefer the simplicity of a straight staircase.
Many Design Options:  Despite its simple form, different types of materials can be used to make the Straight stairs unique and attractive.
Convenient and functional:  Straight stairs are very convenient to use.
Affordability:  A straight staircase is cheaper than other types of staircases such as U-shaped or curved because of it's ease in construction.
Ease of Construction:  A straight staircase is the most easy to design,  construct and install among staircases.
Uninterrupted View:   A person walking up or down the stairs has a clear view of the entire flight, so he is at a lower risk of bumping into someone going in the other direction.
Safety:  Because a straight staircase offers a clear view of the stairs, there is a lower chance of falls or misplaced steps.
Stair lift:  It is easy to accommodate additions like a stair lift that is a necessity for people with mobility issues.
DISADVANTAGES OF STRAIGHT STAIRCASE:
Lack of privacy:  Because there is no visual barrier between the two floors connected by a straight staircase, there is often a lack of privacy. This is sometimes awkward in buildings that house multiple families on different floors.
Falls can be Serious:  A straight staircase often consists of more treads than a staircase with landings. As a result, a fall from the top of the stairs could result in serious injuries.
Uncomfortable for older people: The lack of a landing can be tiresome for older people who have to climb all the stairs at once.
Requires More Space:  Straight staircases require more linear space as compared to curved or platform staircases.

WHAT ARE THE DIFFERENT TYPES OF  STRAIGHT STAIRCASES?
TWO-STRINGER

STRAIGHT STAIRS:
The commonest type of straight stairs is the two-stringer staircase with stringers (supports) on either ends to support the treads. The stringers are "cut" to show the profile of the treads and risers from the side.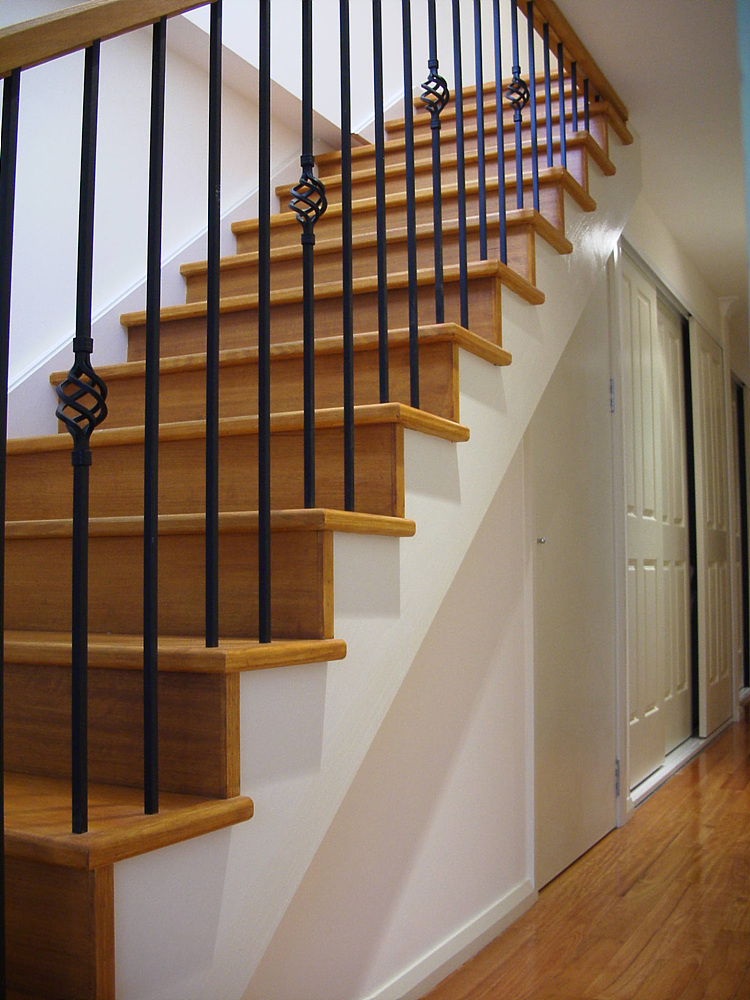 Or the stairs have "closed" stringers that does not show the profile of the steps. In this case the steps are supported by what looks like two straight, solid beams running at the bottom of the balustrade.




OPEN-RISER STRAIGHT STAIRS:
Nowadays, open stairs which have open treads, that is without risers, are more popular since the form of the staircase can be seen from all angles. See picture below.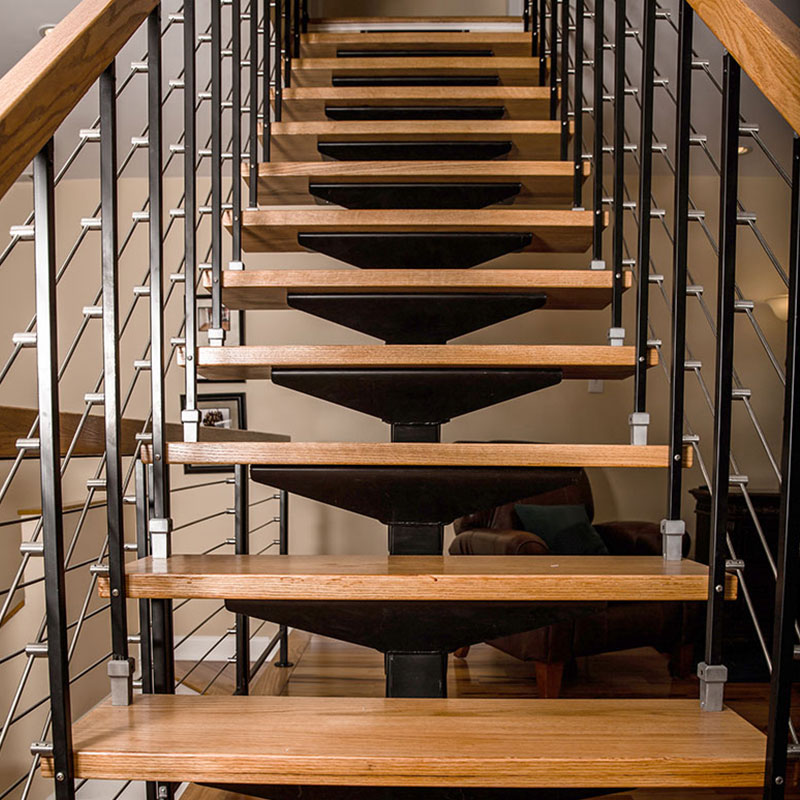 CENTRE STRINGER STRAIGHT STAIRS:
Another way of supporting the treads in straight stairs is with one central stringer. These are called centre-stringer stairs (mono-stringer stairs). Normally, the steps in this type of staircase are open so that the central stringer is highlighted. See here.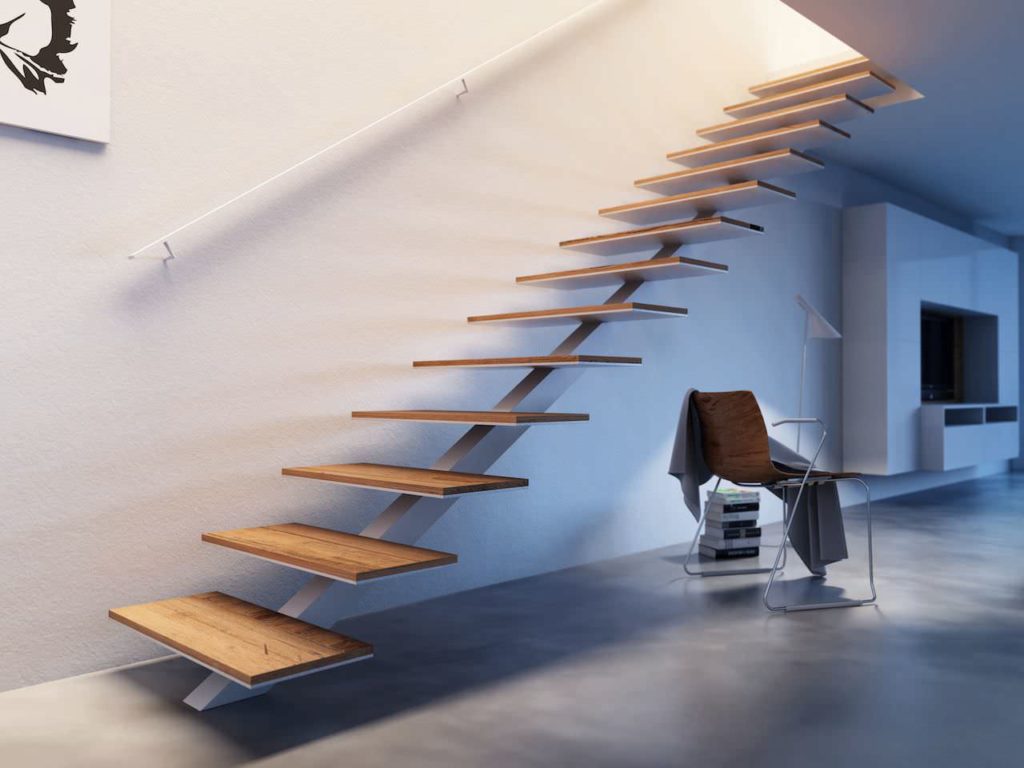 CANTILEVERED STRAIGHT STAIRS:
In some cases, there is no visible stringer and the steps appear to cantilever out of a wall (see the image below).  These are called cantilevered-stringer stairs. In this type, usually there is a concrete or steel stringer embedded within a wall, to which the treads are fixed.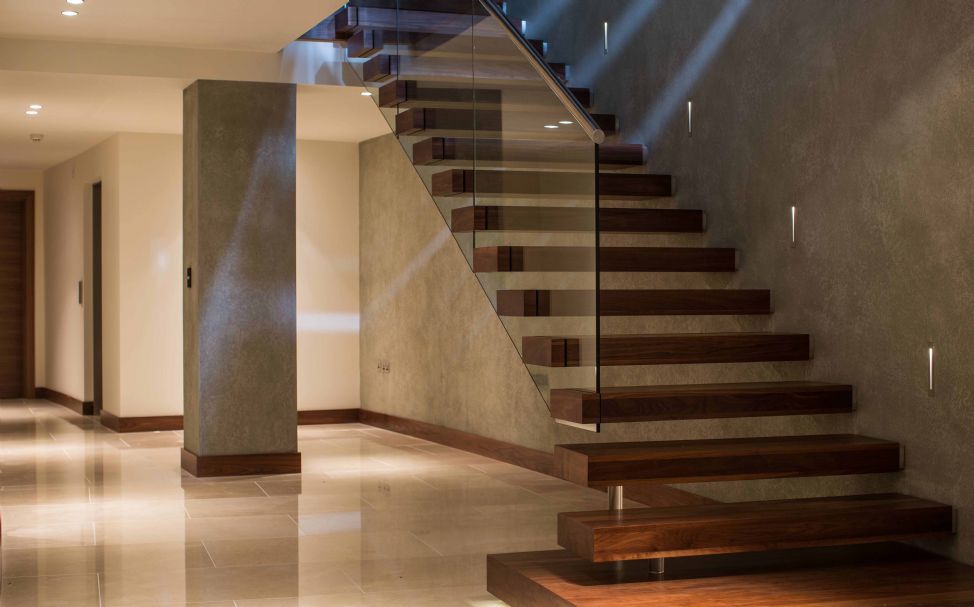 CARPETED STRAIGHT STAIRS:
To enhance the straight line of the stairs, sometimes, a carpet runs along it's length.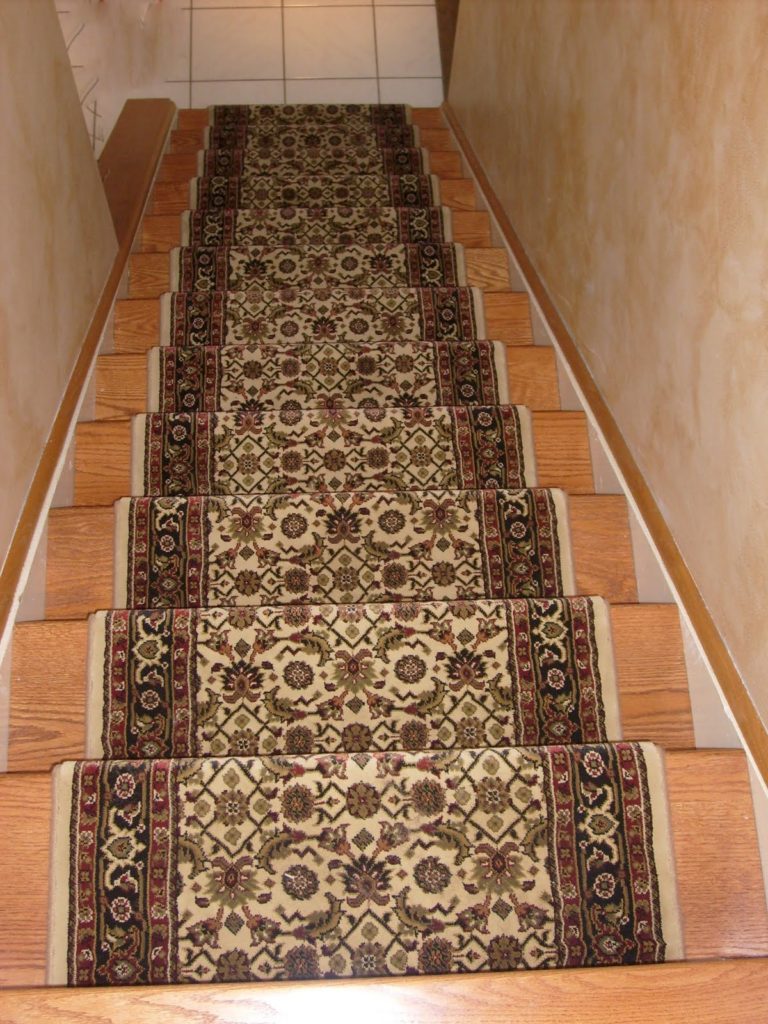 The stairs shown in this post are just a few examples. Innumerable types are possible with the imaginative use of different materials for the treads, risers, stringers, balusters and railings.
While Straight stairs have their advantages, the Straight stairs with landings are an improvement. For more information on other stair shapes go to:  Stair Shapes.
Related topics:
If you found this post useful, I would really love it if you pin it or share it. All it takes is a simple click on the "pin it" "like," "share," "tweet," or Google+ buttons below the post.
Also, unlike many other sites, I do not insist that your ad blocker be turned off to allow you into my site. This is because I know that my content will be useful to you. But putting up posts regularly takes up time and hard work and I am able to run this site only because of the ads. So I will be much obliged, if you would turn off your ad blocker. Thank you!