STAIRCASES | An Architect Explains
A stairway, staircase, stairwell, flight of stairs, or simply stairs is a construction designed to bridge a large vertical distance by dividing it into smaller vertical distances, called steps. Staircases are very visible and many a  time, the focal point in interiors.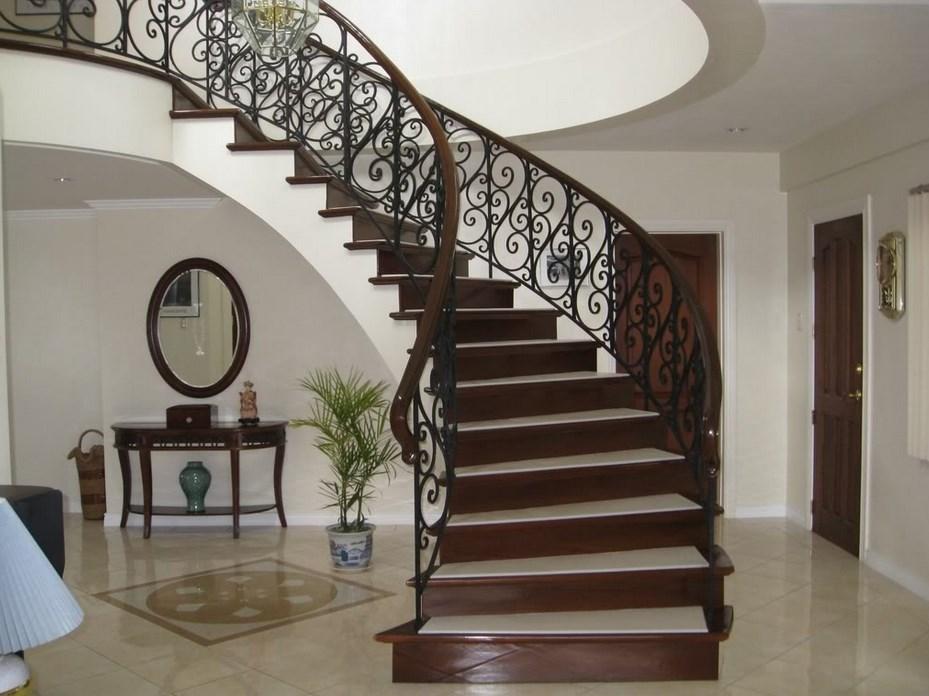 When you think of Stairs, there are hundreds of possibilities in terms of the shapes, the design, the location and the materials that can be used. To help you decide on the best Staircase, an Architect has explained Staircases here under the following headings:
Staircase terminology
Designing a staircase
Scientific Vastu and Feng Shui tips for staircases
Types of staircases
Shapes of Staircases

 



There are many technical terms used with Staircases and they can be quite confusing. So the first thing you need to know are the terms associated with Stairs which  have been explained here:
The designing of Staircases is gaining importance nowadays, as they are very visible and can be a central design feature of a home. Curved, cantilevered, spiral or suspended, in steel, glass, wood, copper or aluminium – infinite possibilities have been opened up by clever design and engineering. As an Architect practising in Bangalore, India, I  see the potential to add that 'wow factor' to a house using Staircases. So here are some tips on planning a Staircase:
Ancient Scientific tips for Staircases:
Staircases not only provide access from one floor to the other, but also help the energy that enters your home, called Chi, to move unobstructed, up and down easily and smoothly. If staircases are not placed properly, they can inhibit the proper flow of energy throughout the home. Sometimes badly placed stairs can waste a lot of space and create corridors. So to to ensure the smooth flow of Chi up and down stairs, it is worthwhile to read about: 
The steps in stairs are supported by inclined beams called "stringers", which are strung between two floors slabs. There are typically two stringers, one on either side of the staircase, though single stringers at one end and in the centre are also possible. Based on the number of stringers and manner in which they support the steps, there are three broad types of stairs. They have been described here:
There are broadly, six types of staircases based on the shape. When choosing the shape of the staircase, the following aspects should be taken into account:  Space available, Intensity of usage, Form (Shape) preferred,  Convenience and safety.
READ MORE:
For a concise guide on planning, designing and constructing a staircase, refer to the post on Building staircases on my blog: House construction in India
If you found this post useful, I would really love it if you pin it or share it. All it takes is a simple click on the "pin it" "like," "share," "tweet," or Google+ buttons below the post.