SCIENTIFIC VASTU SHASTRA | An Architect Explains
Vastu Shastra, an ancient Indian science developed thousands of years ago in India, lays down rules for the construction of buildings and temples and has been practiced for centuries to design houses and create old architectural wonders like temples, palaces, monuments etc.
Buildings built according to Vastu shastra principles are said to vibrate with 'universal positive energy' which results in all round happiness, health, wealth and prosperity for the occupants.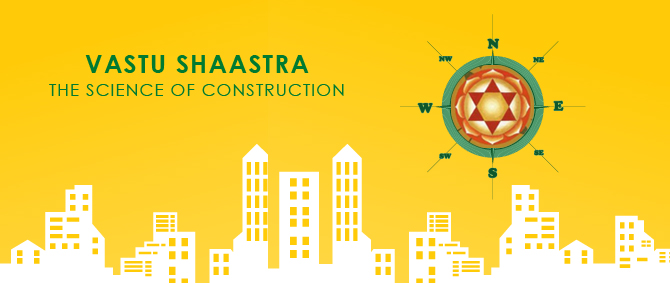 The fundamental principle of Vastu Shastra is to add 'Value to the Life of the man' staying in a building by bringing about harmony between the inmate, nature and the built environment. Essentially, Vastu Shastra aims to eliminate negative energy and enhance positive energy present at a place or location so that a person, family or even business inhabiting a building become prosperous and progressive.
Vaastu Shastra, an intangible part of Indian Architecture, has its roots extended in subjects like Indian Philosophy, maths, geology, geography, religion. It takes into account, factors influencing a Site, such as topography, roads, structures around, Sun's effects, Earth's magnetic field, cardinal directions, Earth's energy fields and elements of Nature.
What does Vastu Shastra literally translate to?
Why is Vastu Shastra blindly followed by people today?
Why do I, an architect follow Vastu Shastra?
What happens if a building is not built according to Vastu Shastra?

 



WHAT DOES VAASTU SHASTRA LITERALLY TRANSLATE TO?
'Vaastu' literally means 'house' or 'dwelling place' of human beings and is derived from the root 'vas' which means 'to live' or 'to reside'. Vaastu is a broad term that also includes the following:
Bhoomi – means the site/plot or extent of land where the building is proposed.
Prasada – includes the compound wall and buildings which are built within the Bhoomi (Site).
Yaana – means all the vehicles parked within the Bhoomi (Site).
Shayana – includes all the furniture and utensils in the building (Prasada).
Vastu is also derived from the sanskrit word 'vasathi' which means 'comfort'. Comfort is achieved with the right proportion and positioning of the five elements of nature, Agni (Fire), Vaayu (Air), Vaari (Water), Prithvi (Earth) and Akash (Sky) in our surroundings.
The complex interplay of the above elements along with the eight directions (E, W, N, S, NE, SE, SW, NW) can profoundly influence the lives of the people living or working in the premises either positively or negatively.
Shastra is the sanskrit word for 'science' and stands for the principles and guidelines laid down for the construction of a building.
Therefore, Vaastu shastra is the science of arranging the above-mentioned elements in their respective places so that they are in harmony, which in turn will make the lives of the inmates happy and peaceful.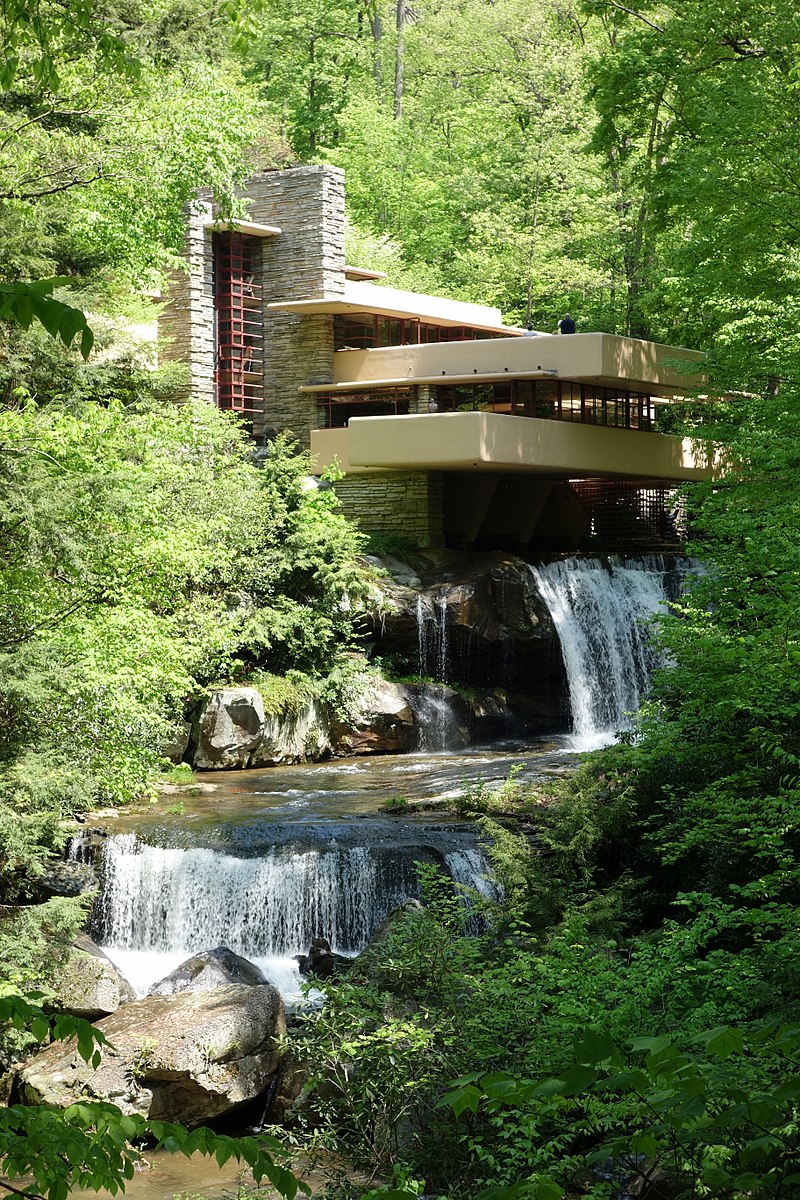 Falling Water by World famous architect, Frank Lloyd Wright is an example of a building that vibrates in harmony with its surroundings.

 



WHY IS VASTU SHASTRA BLINDLY FOLLOWED BY PEOPLE, EVEN TODAY?
Though Vastu Shastra is an ancient science, it is only in the past 30 years or so, that there has been so much of  interest in it. This is because it has been laid out in the form of guidelines which makes it easy to follow. Thus, a layman believes that he can design a house without needing the services of an Architect.
Also, many pseudo vastu pundits have emerged with the intention of capitalizing from this trend. They have made the Vastu guidelines hard and fast rules where following them exactly will bring about success, happiness and wealth and not following them will result in poverty, ill-health and even death. They also promise solutions or 'pariharas' for a price, to overcome the  "vastu defects" in existing houses. Naturally, people do not want to take chances and pay these pundits just to buy peace of mind. Consequently, people follow Vastu Shastra blindly today.
WHY DO I AN ARCHITECT, FOLLOW VASTU SHASTRA?
As an Architect, in my early days of practice, my clients' blind belief in Vastu Shastra used to irritate me. Though Vastu was not a part of the curriculum in our architecture studies (now it has been included, since 2017), I started studying it just to understand it better.
To my pleasant surprise I realised that Vastu is a science, very similar to architectural science. The Vastu rules are excellent guidelines for designing private, comfortable and pleasant spaces because they take into account the local, surrounding climate. The resultant spaces therefore, 'feel good' and the inmates feel happy and content. 
So, I concede and accept that it is wise and probably necessary to follow Vastu Shastra guidelines in the design of a building for our well-being. You can read more at: Understanding Vastu Shastra | An Architect's Experience. The renowned architects Charles Correa and Geoffrey Bawa applied Vastu Shastra principles in most of their designs to create iconic, aesthetic and comfortable buildings.

SUPERSTITION ASIDE, WHAT HAPPENS IF A BUILDING IS NOT BUILT ACCORDING TO VASTU SHASTRA PRINCIPLES?
Vastu Shastra has evolved over centuries and from experience it has been documented that the improper positioning of rooms with respect to the surrounding elements causes an imbalance. When the harmonics between elements gets disturbed, the energies in the inmates get dissipated in different directions leading to stress, tension and ill-health. Consequently, the thinking and action of people inhabiting or working in these buildings get affected adversely. 
But we all know that, it is not always possible to rigidly follow all the guidelines because of limitations in the sites. So, that is where the understanding of the science behind these principles is beneficial, as it allows us to apply it to buildings scientifically, to create well-lit, bright, well-ventilated, spacious and well-designed spaces (rooms).
As an Architect, I follow and apply many of the Vastu principles scientifically in my buildings. So I decided to share my scientific knowledge of Vastu Shastra under the following headings. I have explained each of the Vastu guidelines rationally and scientifically, so that you have a choice and can decide what you want to follow or don't instead of looking at Vastu Shastra as a superstition. You can visit my website: Ravi and Minu, Architects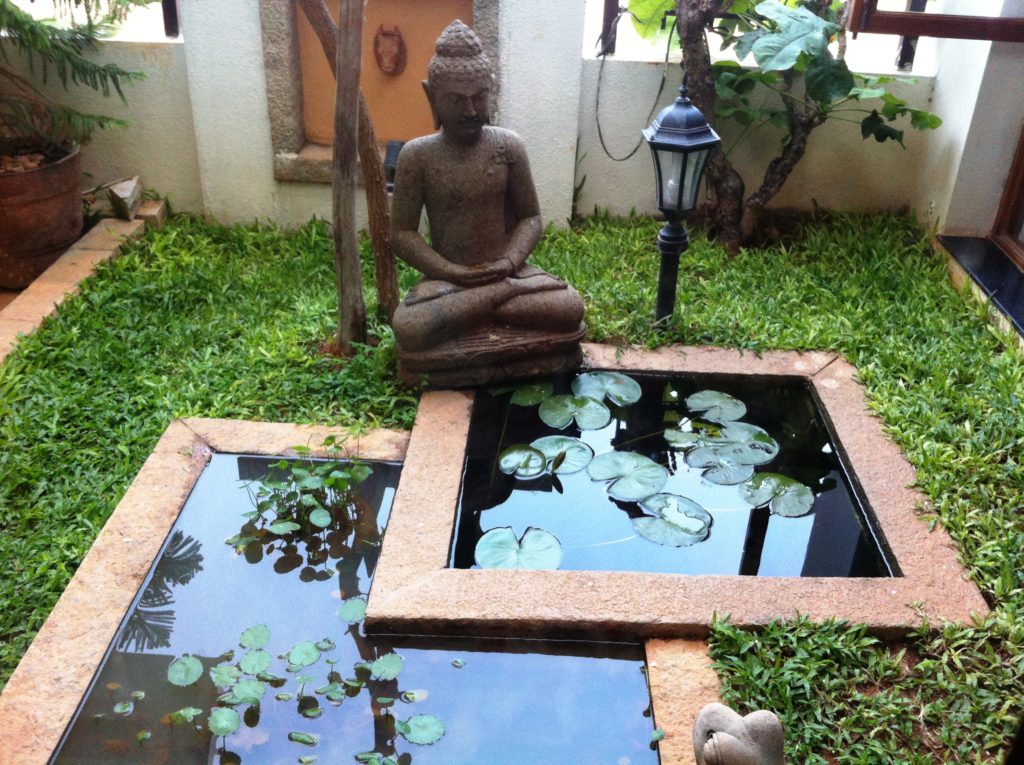 VASTU SHASTRA TEXTS:
Vastu Shastra is the textual part : Vastu Vidya, the broad knowledge about architecture and design theories from ancient India. The body of Vastu knowledge is monumental with lakhs of shlokas, which were handed down to succeeding generations by word of mouth and through hand written monographs. But a lot of it has been lost and what remains can be found in the form of:
VASTU SHASTRA FACTORS:
Vastu Shastra takes into account, environmental factors that affect man and his buildings, in laying down guidelines for the design of buildings, so that man can benefit from the positive and useful effects of these factors and is protected from their harmful and negative effects. The environmental factors and their effects on man and his buildings are:
FUNDAMENTAL PRINCIPLES OF VASTU SHASTRA:
Vastu Shastra lays down fundamental principles of Architecture that should be followed in designing, so as to ensure a beautiful, aesthetic, proportionate, comfortable sized and well oriented building. These fundamental principles are explained here scientifically:
VASTU SHASTRA GUIDELINES FOR SELECTION OF SITE:
The Selection of Site is an important consideration since the plot represents a 'fixed form' which radiates positive as well as negative energy depending on its, location, shape, orientation, slope and soil condition. The Vastu guidelines for selecting the 'right' Site are:
Given a chance to select among North, South, East or West facing houses, most people will tend to choose the North or East facing ones because they are considered the most auspicious. However, not every North or East facing house is ideal. The placement of the entrance dictates whether a House is auspicious according to Vastu Shastra Principles and is explained here:
VASTU  GUIDELINES FOR THE INTERIORS OF THE HOUSE:
Vastu Shastra lays down guidelines on the 'design of the Interior of a House'  so that the inmates get maximum benefit of  the natural elements like the Sun, wind, Air, etc. These guidelines are based on scientific reasoning and common sense and when applied correctly, create well-lit, bright, well-ventilated, spacious and well-designed spaces (rooms) which then create 'contentment', 'peace' and 'prosperity' for the inmates. 
VASTU GUIDELINES FOR THE EXTERIORS OF THE HOUSE:
Vastu Shastra lays down guidelines on the 'design of the Exterior of a House'  so that the inmates get maximum benefit of  the natural elements like the Sun, wind, Air, etc. These guidelines are based on scientific reasoning and common sense and when applied correctly, create a well-lit, bright, well-ventilated, and well-designed House which the inhabitants are proud of as it adds value to them.
VASTU GUIDELINES BEFORE THE START OF CONSTRUCTION:
It is recommended that before the start of the Construction of a House, one must be well prepared for the difficult task ahead. To make it a lot easier, Vastu Shastra lays down guidelines right from the rituals to be done to the other preparations before the actual construction begins.  They are explained scientifically here:

VASTU GUIDELINES DURING THE CONSTRUCTION OF HOUSE:
The stages of construction of the house can be divided into the following five stages. The Vaastu guidelines for each of these steps are explained here:

VASTU GUIDELINES FOR NON-RESIDENTIAL BUILDINGS:
Vastu Shastra can be applied to other buildings such as Apartments, Offices, Factories etc. The scientific explanation of these principles are explained here:

REMEDIES FOR VASTU DEFECTS: 
After reading all the problems that they could face because their homes are not  truly vastu compliant, people start worrying that things will go wrong and this could affect their mental health. But from a scientific point of view, I believe there are no hard and fast rules in Vastu Shasra and for every problem there is a solution. Therefore, here I have listed some of the remedies for any Vastu defects:
Like Vastu Shastra, other Indian traditions, customs and superstitions have scientific reasons behind them. They have been explained here, so that it becomes evident that Vastu Shastra, an Indian tradition actually has science backing it.
If you found this post useful, I would really love it if you pin it or share it.  All it takes is a simple click on the "pin it" "like," "share," "tweet," or Google+ buttons below the post.