CASEMENT WINDOWS | An Architect Explains
A Casement window is hinged vertically to swing in and out like a door and operated with a crank, from either the side or the bottom. Casement windows are the most popular type of windows based on style, energy efficiency and attractiveness. 
Casement windows have both advantages and disadvantages which make them suitable only in some places. As an Architect, I have described Casement windows under the following headings so that you can decide whether it is suited for your requirement and your space:
What are the materials used for Casement windows?
Where are the types of Casement windows?
What are the advantages of Casement windows?
What are the disadvantages of Casement windows?

 



WHAT ARE THE MATERIALS USED FOR CASEMENT WINDOWS?
Casement Windows can be customized for precise size, desired color and materials such as wood, steel, fiberglass, aluminum, and vinyl. A variety of design features can also be added to Casement windows such as grill, muntins etc.
WHAT ARE THE TYPES OF CASEMENT WINDOWS?
 Although all casement windows have the same components, there are three different types:
SINGLE FRAME CASEMENT WINDOWS: consist of a single frame with panels of glass known as lights, separated by wooden strips that open out or in, depending on how they're mounted.
DOUBLE FRAME CASEMENT WINDOWS: Originally called French casement windows, they consist of two windows hinged on the sides that swing out and meet in the middle. Double casement windows are more expensive than single, but they add an elegant touch to the home.
PUSH-OUT CASEMENT WINDOWS:  come in both single and double styles and use a handle instead of a crank.

WHAT ARE THE ADVANTAGES OF CASEMENT WINDOWS?

More Ventilation: The Casement window sash can be fully opened outwards,  and therefore allow more air than the double hung windows which can only be half opened.
More light : The Casement windows offer more light per opening than double hung windows, thereby giving a room a brighter, more airy feeling.
Better air filtration:  The Casement windows offer better air infiltration factors than double hung windows when properly built and fitted.
More energy efficient: The window sash presses against the frame on closing, creating an airtight seal which prevents air entry and leakage. So, the Casement windows are the second most energy-efficient, after fixed-pane windows.
Noise reduction: Since the Casement window is sealed all the way around when shut, it boasts of good noise insulation.
Easy to open and close: Because they use single-lever latches or tandem latches, casement windows are easy to open and close.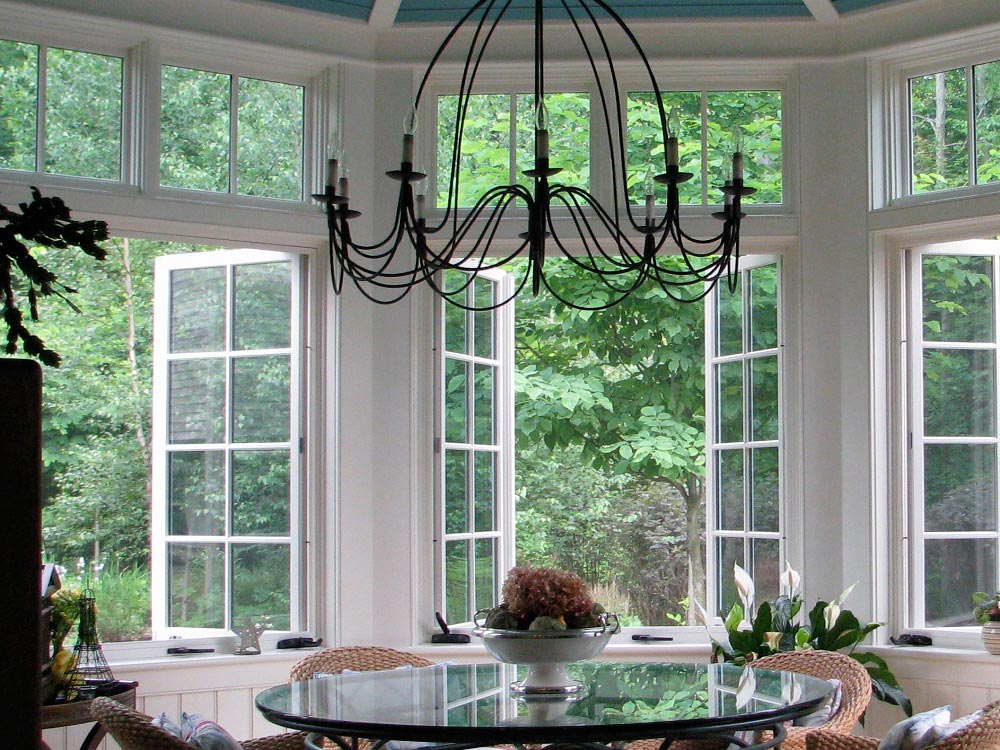 WHAT ARE THE DISADVANTAGES OF CASEMENT WINDOWS?
Obstruction: Because it swings out, a Casement window won't work near a walkway or a deck.
Can't accept air conditioners: Because casement windows crank outward, they can't accept air conditioners.
Can't use screens: Since casement windows crank outwards, and the opening cannot be obstructed, fly screens or storm windows are not suited.
Size limitations: Casement windows can't be too large or too heavy because the opening  has to be strong enough to support the window sashes.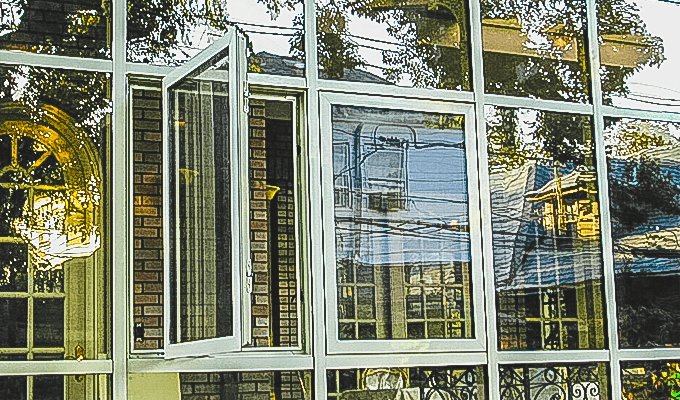 While Casement windows are hinged vertically, to swing out like a door, Awning windows are hinged horizontally at the top so that they swing out from the bottom.



If you found this post useful, I would really love it if you pin it or share it. I have not blocked the site just because your ad blocker is switched on because I hope my content will be useful to you. But I am able to run this site only because of the ads. So I will be obliged if you turn off your ad blocker. Thank you!
For more information on other types of Windows, go to: