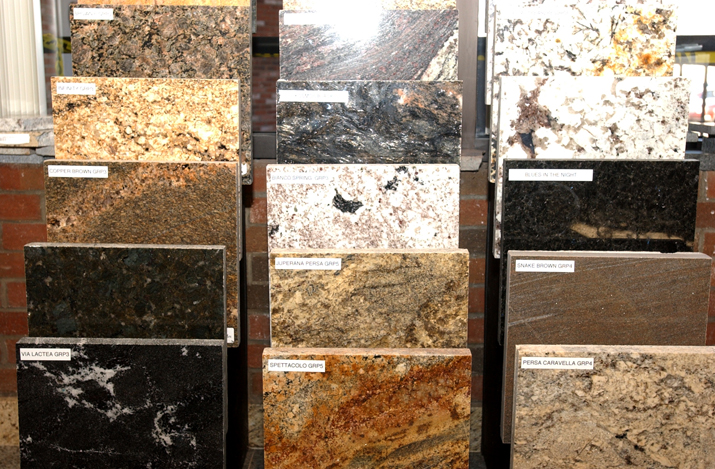 For centuries, naturally occurring stones like Marble, Granite, Kota, Slate and Hardwood have been used as flooring materials in homes and public buildings because of the beauty of their natural textures/patterns, sheen and their durability. They have been preferred also, because they are strong enough to bear the super imposed loads of occupants, furniture and equipment.

Each natural material has it's own advantages and disadvantages. Some of the materials like marble and granite have very similar properties, that it becomes difficult to choose between them. As an Architect, I have been requested by my clients to help them make that decision. So here, I have reviewed the different natural materials used for flooring and suggested where they are most suitable.

Marble Flooring:
Marble floor provides elegance, beauty and luxury to a room. It is low maintenance, durable and available in a variety of colours. Marble is suitable in residential interiors, but not for large commercial areas or heavily trafficked areas due to its soft nature (scratches easily), high absorbency (stains easily) and acid sensitivity.
Granite Flooring:
Granite is hard, very durable, doesn't easily scratch and is stain-resistant making it suitable for residential flooring, but is sparingly used in commercial buildings due to its high cost.
Kota Stone Flooring:
Kota stone is a natural limestone that is hard and strong, yet economical. In its rough state, Kota is non-slippery and hence useful in exteriors and high traffic areas like swimming pool etc. When polished, Kota has a shiny finish and so is suitable for house and commercial interiors and circulation areas.
Slate Flooring:
Slate is a smooth, soft, natural stone available in a wide variety of textures, colours, though it frequently appears to be grey. Slate is highly durable, water resistant, stain resistant and hence suitable for both indoor and outdoor applications.
It is used as a flooring and roofing material in Europe, where it is abundantly found.
Hardwood Flooring:
Hardwood flooring consists of wooden blocks, laid in desired patterns and fixed by means of hot glue. It is very popular and a beautiful flooring option in homes because  it is elegant, charming, long-lasting, provides a warm look and is durable. This flooring is also used in auditoriums, dance halls, gymnasium floors etc.
Bamboo Wood Flooring:
Bamboo has been used as an alternative to Hardwood flooring because of its physical similarities to true hardwoods. Bamboo floors are strong, durable, resistant to insects and moisture, "eco friendly" and a renewable resource since it re-grows within 4-5 years. It is popular in contemporary homes.
Engineered Wood Flooring: 
Engineered wood, also called composite wood is made up of layers of wood that are pressed and glued together. As a result, Engineered wood is less likely to expand and contract compared to solid wood during fluctuations in humidity and temperature. So it is commonly used in homes instead of hardwood.

Cork Flooring:
Cork is a natural, renewable product obtained from the bark of the Cork oak tree in the Mediterranean region. It goes well with contemporary interiors, is sound-proof, anti-allergen, a good insulator and gives a cushioning effect under foot. But it gets dented easily ans so is not very popular but often used in Basements.

Though natural materials have so many advantages, the most popular and commonly used materials for flooring are man-made materials which are generally cheaper, more durable, less-maintenance and quicker to lay than natural materials.
For information on other flooring options, go to: