Architectural Dictionary | E
Eaves – Overhanging part underneath a sloping roof.
Echo – The repetition of sound caused by a sound wave coming against some opposing surface, being reflected imitation.
Edifice – A large building or house.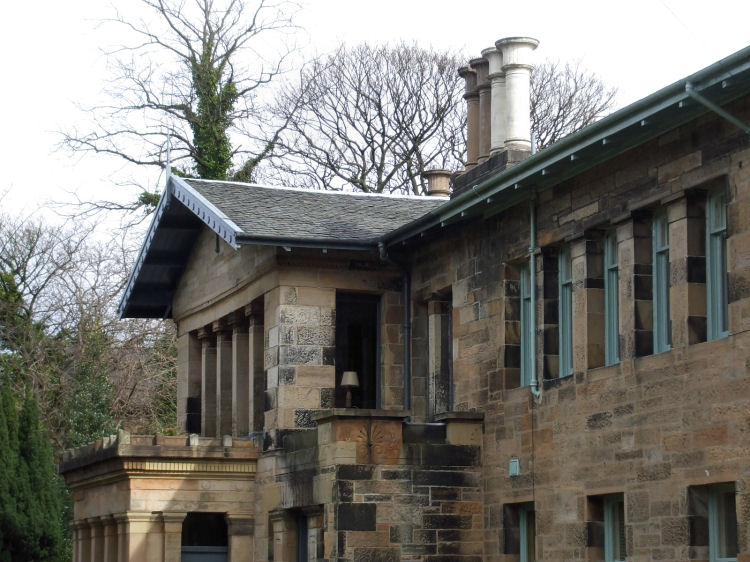 Elevation – Drawing of one aspect of a planned building in the vertical plane.
Embassy – An ambassadors official residence.
Enclosed Staircase – A staircase separated by fire resistant walls from the rest of the buildings.
Entablature – Decorative moulding above the top of a Classical column, comprising architrave, frieze and cornice.
Entices – Convex curve in a column to correct for the optically concave effect of a column built straight.
Environment – A surrounding ; conditions influencing development or growth.
Epitaph – A tombstone inscription.
Estate – Total possession, property especially landed property.
Existing Building or Use – A Building structure or its use as sanctioned/ approved/ regularised by competent authority, existing before the commencement of byelaws.
Exit – A passage, channel or means of egress from any building, storey or floor area to the street or other open space of safety.
Expressionism – Incentive Germanic art and architecture movement emphasising the notion of expressing an inner vision, results were sometimes fantastical.
Exterior – Outer, outward, external.
External Wall – An outer wall of a building not being party wall even through adjoining to a wall of another building and also means a wall abutting on an interior open space of any building.
This Dictionary is an invaluable guide for anyone interested in Architectural / Construction Activity. Click on the alphabets given below, for the word you are looking for.