Architectural Dictionary | H
Habitable Room – A room occupied or designed for occupancy by one or more persons for study, living, sleeping, eating and kitchen if it is used as a living room, but not including bathroom, water closet compartments, laundries, serving and storage pantries, corridors, cellars, attics and spaces that are not used frequently or during extended periods.
Half-timbered – Having a timber frame then filled around with rough material and plaster.
Hammer beam – Short beam projecting near the top of a wall to support one of the rafters of the roof, making a tie beam unnecessary.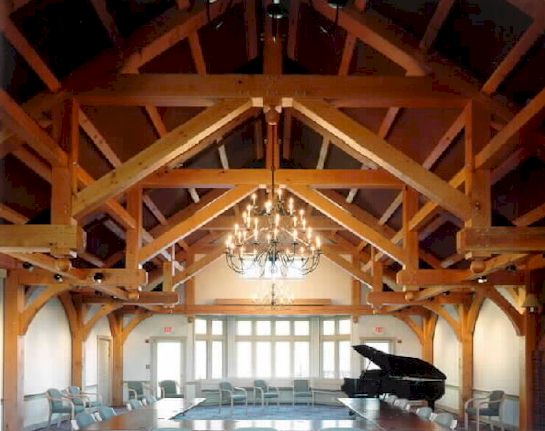 Heritage – That which is inherited condition to which one is born.
Hermitage – Dwelling of a hermit, a retired abode.
Hibernate – To remain in a state of inactivity.
Hinge – The hook or joint on which door or lid turns, joint that allows movement in one plane only.
Home – Habitual abode, residence of ones family.
Hospice – A home providing care for the sick or terminally ill.
Hospital – An institution for the treatment of the sick or injured.Hostel – An inn, a communal residence for students or others, simple temporary accommodation for hikers.
Hotel – A superior house for the accommodation of strangers, an inn.
House – Building for dwelling, a dwelling place.
Hut – A small or mean house, a temporary building.
Hypostyle Hall – Grand hall in which the roof is supported on pillars running the length of the central space.
This Dictionary is an invaluable guide for anyone interested in Architectural / Construction Activity. Click on the alphabets given below, for the word you are looking for.