BEST PAINT BRANDS IN INDIA | An Architect Explains
As an Architect, with more than 25 years experience, I would like to share with you information on some of the best DECORATIVE PAINTS available in India today. Here, I have given a brief description of the well known Paint Brands of India along with their addresses and links to their official sites. These are the brands that I generally recommend to my clients as each brand has some unique products which have been found to be useful for different applications. They have been listed in alphabetical order.

Asian Paints Ltd. was established in 1942. More than half a century down the lane, Asian Paints is India's largest and Asia's third largest paint company today.  Asian Paints operates in 22 countries and has 29 paint manufacturing facilities in the  World. Besides Asian Paints, the group operates around the world through its subsidiaries, Berger International Limited, Apco Coatings, SCIB Paints and Taubmans. Asian Paints along with PPG Inc, USA is one of the leading manufacturers of automotive coatings in the world.  Asian Paints Industrial Coatings Limited caters to the Industrial coatings market and has tied-up with Protech Chemicals,  a world leader in powder coatings.
Products:
Decorative Paints – Asian Paints India manufactures interior and exterior home paints like distempers, emulsions, metallic finish paints, special rich luster paints, office use paints, premium and tractor emulsions and texture paints.
Exterior Wall Paints – Asian Paints offers a range of emulsion paints for your exterior walls. You can choose from ACE, Apex, Apex Ultima, Apex Duracast and more, based on the specific demand of surface area.
Interior Wall Paints – Asian Paints offers emulsions and distempers like Royale Luxury Emulsion, Asian Paints Interior Walls Finish – Luster Or Matt,  Tractor Emulsion Smooth Wall Finish,  Tractor Acrylic Or Synthetic Distempers,  Utsav Acrylic Distemper. Among these Tractor Acrylic Distemper, with better durability, is one of the best performing distempers .
Designer Finishes –  Asian Paints also has an exclusive product range in special effects finishes. You can check their Royale Play products for more information.
Industrial Paints – Industrial use paints for automobiles, aviation, protective coatings, road markings, floor coatings etc. are also available in Asian Paints.
Services:
Asian Paints also have Home Solutions Services (APHS) in select cities like Ahmedabad, Chennai, Cochin, Coimbatore, Delhi, GurgaonHyderabad, Jaipur, Kolkata, Mumbai Noida and Pune.  Home Solutions Toll Free Number: 1800 22 5678 (from MTNL and BSNL lines)
Address of Corporate Office: Asian Paints House, 6 A, Shantinagar, Vakola Pipeline Road, Santacruz (East), Mumbai – 400 055
Website: www.asianpaints.com
Berger Paints was the creation of Mr. Lewis Berger, who  in 1760, through his  shades had offered people a chance to transform their homes through the power of imagination. Berger Paints India Limited has been in India since 1923.
Products:
Industrial Paints – Berger Paints  manufacture varnishes, dry colours, enamels, pastes, distemper, ships paints, boiler components and various other kinds of Industrial paints.  Some of the brands manufactured are Castle, Parrot, Duroglaze, Murisan, Synthetic, Soligum, Apexior, etc.
Decorative Paints -In Decorative Paints, Berger has paints and paint systems for every application – interior, exterior, concrete, plaster, metal and wood, special kids room décor paints.- as well as special applications like water storage, etc.
Interior Wall Paints – include Luxol Silk Luxury Premium Emulsion, Rangoli Easy Clean Emulsion, Rangoli Super Acrylic Emulsion, Bison Super Emulsion and Bison Acrylic Distemper
Exterior Wall Paints – include Weathercoat Long Life, Smooth 100% Acrylic Emulsion, Weathercoat Textured Exterior Emulsion,  Walmasta Antifungal Exterior Emulsion, Durocem Extra Waterproof Cement Coatings.
Special Surface Paints – include Enamels for Metal Surfaces like Luxol Hi Gloss Synthetic Enamel, Luxol Duroglaze Rich Matt Enamel, Luxol Luster Enamel.
Wood Finish Coatings like Woodkeeper PU Clear and Woodkeeper Melamine.
Services: Berger Paints India has specialized painting services like:
Lewis Berger Home Painting – If you are looking for a painting solution, the experts at Lewis Berger will take care of everything right from the selection of the product to be used, well-trained painters, supervision, and painting materials delivery to clean up process. This service is available in all major cities in India including Delhi, Bangalore, Mumbai, Chennai and Kolkata.
Illusions – You can get designer finishes for your house walls and offices by using the decorative paints service by Berger Paints.
Galaxy – This is a Berger Paints specialty service for kids. You can create a glowing  night sky in the ceiling of your kids' room by this easy-to-use self-help kit.
Berger Kidz – The popular cartoon network characters of Johnny Bravo, Powerpuff Girls, Dexter etc. can be brought to your kids in their room. Call up Berger Kidz Home Painting Service. SMS "BERGER" to 56767.
An online color visualizer, a painting cost estimator and an online shade card are available at their website.
Website: www.bergerpaints.com
Address of Head Office: Berger House, 129 Park Street, Kolkata 700017. Ph : +91 33 2229 9724 / 2229 6005 / 06 / 16 Telex : +91 21 6606 / 5791 Fax : +91 33 2249 9009 / 9729. e-mail : [email protected]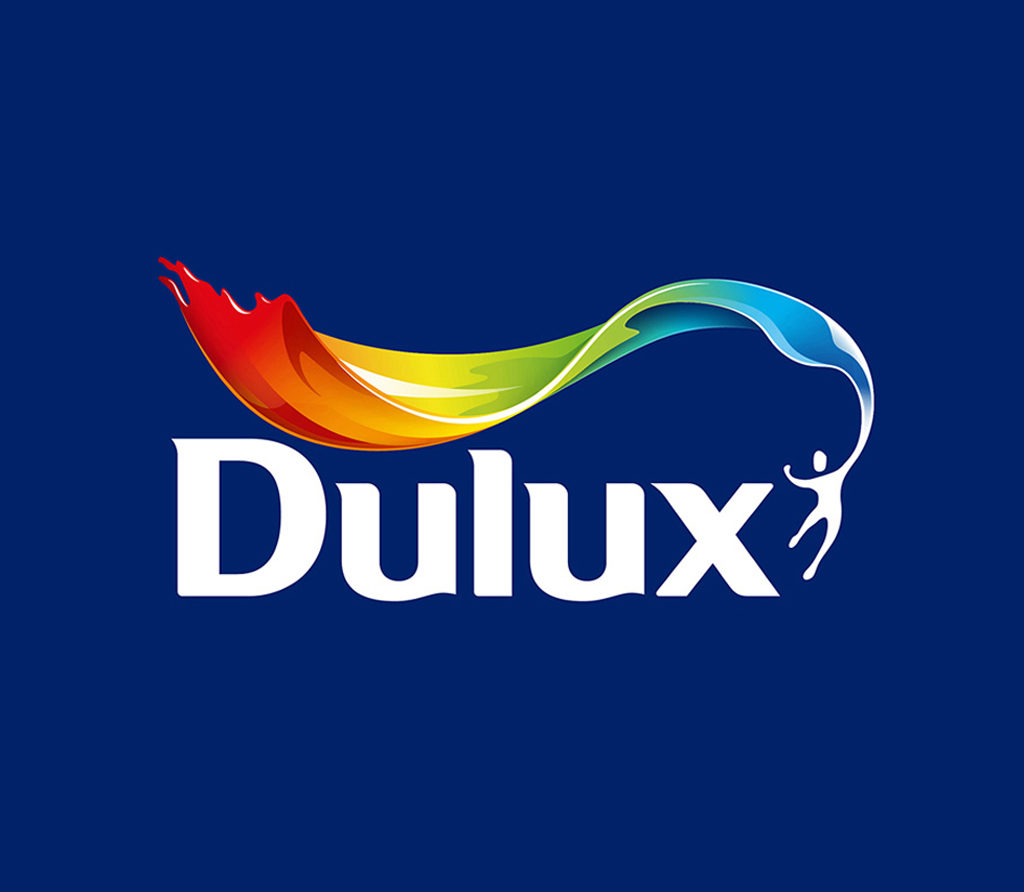 Imperial Chemical Industries (ICI) is a major paints, adhesive and specialty products business with products and ingredients developed for a wide range of markets. ICI is present in Asia Pacific, Europe and the Americas. However, in the beginning of 2008 ICI became a part of Akzo Nobel, the world's largest coatings manufacturer, the number one in decorative paints and performance coatings, and a leading supplier of specialty chemicals. Visit the Official site of Akzo Nobel at:   www.akzonobel.com
ICI Paints, headquartered in UK and manufactured in 24 countries, has some of the world's top paints and decorative product brands.ICI's Paints division in India is a susidary of ICI Dulux Institutional, a world leader in paints.  The Indian subsidiary, ICI Dulux India which is popularly know as Dulux Paints India, owes its success to  strong brands such as ICI's exterior emulsion brands – Weathershield and Supercote and retail brands like Dulux Velvet Touch, Acrylic Emulsion and Gloss. Visit the official site of ICI Dulux Paints at: www.icidulux.co.in
Products:
Interior Walls and Ceilings – The well-known paints include the much publicized Dulux Velvet Touch Paints, Dulux Supreme 3-in-1, Dulux Acrylic Emulsion, Dulux Satin Finish, Maxilite Distemper, Supercote Interior Emulsion.Special diamond glaze and matt finish paints by Dulux are also gaining popularity.
Exterior Wall Paints – Include Dulux Weathershield Max, Dulux Weathershield Tex (for textured finish),  Supercote, ICI Paints Exterior Acrylic Primer, ICI Pre Treatment Coat.
Designer finishes – Include a new product Duette, a two tone pattern finsh with more than 20 Lakh colour combinations to choose from.
Metal Surfaces Paints – Include ICI Dulux Satin Finish,  Supergloss 5-in-1, ICI Dulux Gloss
Wood Surface Paints – Include ICI Dulux Satin Finish, Supergloss 5-in-1, Dulux Gloss, Dulux Timbertone Melamine, supermatt satin wood paint.
Tiles Protective Coatings – Include Dulux Tileshield.
Other paint products – include endurance paint, floor paints, full cover texture paints, heritage range of paints, lumitec and nature's touch designs, quick dry gloss finish paints, vinyl silk look and vinyl matt finish paints.
Special kidzone at Dulux Paints caters to the kids room décor paints and themes.
Services:
Dulux Paint Studio – Dulux has a Paint Studio in select cities, for Colour consultancy and Painting service, where trained colour consultants will help you choose the right colour combinations with the help of specially designed software and painting experts are available for painting your home.
Website: www.iciindia.com
Address of the Head Office (India):ICI India Limited, Paints Business, DLF Plaza Tower, 10th Floor, DLF Qutab Enclave Phase 1, Gurgaon 122 002, Haryana, India. Tel: +91 124 2540400, Fax: +91 124 2540841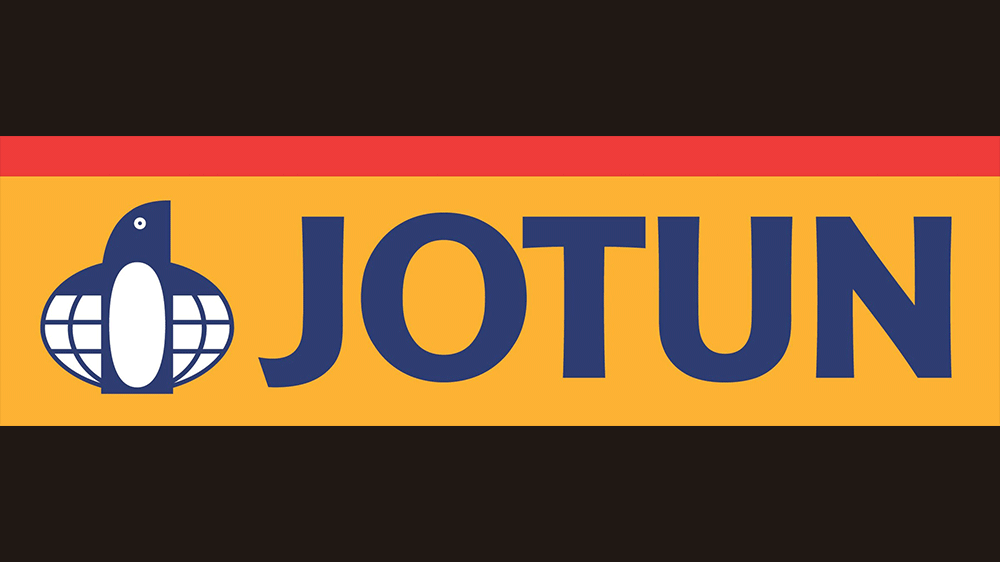 Jotun group, a Norwegian paint manufacturer which is headquartered in Sanderfjord, Norway, is one of the world's leading manufacturers of paints,  Coatings and powder coatings. The group has 71 companies and 40 production facilities on all continents. In addition, Jotun has agents, branch offices and distributors in more than 70 countries.
Jotun Paints inaugurated its first manufacturing facility in India, in April 2008 at Ranjangon in Pune  and will soon set up a manufacturing unit in North India. The manufacturing unit in Pune mainly caters to Kerala, Karnataka, Tamil Nadu and Maharashtra and will move to the northern markets such as Gujarat, Delhi and Haryana subsequently. Jotun has launched retail outlets in a many towns and cities of India.
Products:
Jotun Paints has created highly advanced Marine Coatings,  Protective Coatings, Decorative paints and Powder coatings. The entire range of Jotun Decorative paints includes interior emulsions,exterior wall paints, epoxy and polyurethane systems, alkyd-based enamels for wood, steel and plastered surfaces.
Emulsion Paint: Fenomastic Gold, Fenomastic, Durosan and Jollyfix are emulsion based paints recommended for use on surfaces such as plaster, gypsum board, concrete, asbestos cement panels and rendered blockwork.
Enamel Paint– Gardex and Bengalac are alkyd based enamel paints available in different gloss levels. They are ideal for use on a variety of interior and exterior surfaces.
Textured paint: To create special looks with a blend of texture and colours, you can vary the texture  from fine and medium to heavy and special or  alternate between a coarse or smooth finish, matt or glossy.
Website: www.jotun.com
The Factory Address: Jotun India Private Ltd, Pune. Tel: +91 02138 671300
Sales office: Jotun India Private Ltd, Mumbai. Tel: +91 22 28224600, +91 22 28205900(+fax)
KANSAI NEROLAC PAINTS:
The history of Nerolac Paints dates back to 1920. Nerolac Paints was established as Gahagan Paints and Varnish Co. Ltd. in Mumbai. In 1933, it was renamed to Goodlass Wall India Ltd. and later became Goodlass Nerolac Paints Pvt. Ltd in 1957. And recently in 2006, it acquired the present name Kansai Nerolac Paints Ltd.
Kansai Nerolac Paints is a subsidiary of Japan based Kansai Paint Company Limited that is one of the top ten coating companies in the world. Nerolac is the second largest in India with a leading position in industrial and automotive paints and also in powder coatings.
Products: The paint products by Nerolac Paints for Home and Office Walls include:
Interior Surfaces Paints that include-
Water Based Emulsions such as Nerolac Impressions – 24 Carat/ Metallic/ Disney, Nerolac Beauty – Premium Acrylic Emulsion/ Silky Smooth/ Smooth Finish
Water based Distempers such as Beauty Premium Acrylic Distemper/ Oil Bound Distemper.
Solvent Based Paints such as Nerolac Pearls Luster Finish / Synthetic Flat Paint Interior.
Enamels such as Nerolac Synthetic, Nerolac Satin, Goody Synthetic, Impressions Hi-Performance
Exterior Surfaces Paints that include –

Emulsions such as Impressions Excel – Anti Peel/ Total, Suraksha Advanced.
Cement Paints such as Nerocem With Titatnium +
Special Paints such as Nerotex Matt Decorative and Protective Exterior Finish, Nerolac Impressions Everlast Self Cleaning with Piolite.
Paints for Wood Surfaces like PU Interior +, Multisealer, Water Clear Lacquer, Wood Stains, NC Sealer/Wood Filler/Thinner.
For Metal Surfaces – Nerolac Impressions Hi-performance Enamel, Nerolac Satin Enamel, Nerolac Synthetic Enamel.
Industrial paints include automotive, powder, general industrial and high performance coatings.
Services:
Online Guide – Nerolac Paints India offers an online guide to painting jobs, a list of the dealers network, a complete shade card citing all the shades and colours available in the paint you want, painting cost calculator, online color visualizer and Vaastu solutions for your house.
Nerolac Assured Paint Service – This is painting services for your home by expert craftsmen of Nerolac. This service is available in select cities like Mumbai, Bangalore, Delhi, and Kanpur etc.
Nerolac Disney Collection was launched in a tie-up with Walt Disney Company (India). Nerolac gained a lot of popularity in this category targeted specially for kids since the kids room décor is incomplete without their most favorite Disney characters Mickey, Donald, Goofy and Pluto.
Website: www.nerolac.com
Head Office Address: Nerolac House, Ganpatrao Kadam Marg, Lower Parel, Mumbai 400 013. Tel: 91-22-2493 4001
NIPPON PAINTS: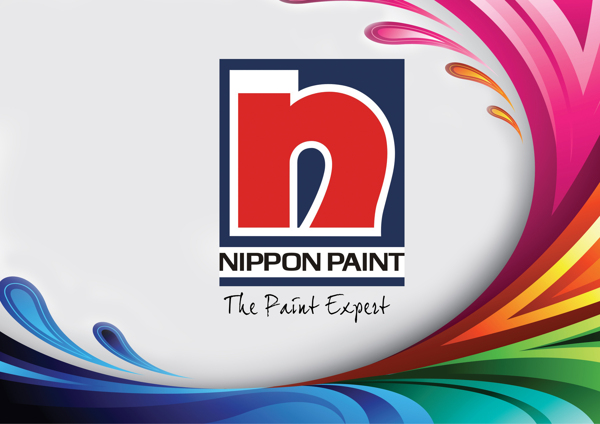 The company was first founded in Japan as Komyosha in 1881 by brothers Haruta and Jujiro Moteki together with their chief engineer Heikichi Nakagawa. In 1898, Nippon Paint was established as Japan's first true paint manufacturing company.
Nippon Paint has over 126 years experience in the paint industry. Since its establishment the Nippon Paint group has consistently been a leader in the paints and coatings Industry. After making inroads into Singapore, Malaysia, Thailand, Philippines, Korea, Vietnam, Hong Kong, Taiwan, Nippon Paint also garnered a sizeable share of the decorative  paints market in China. Nippon Paint has operations in Europe and America as well. Now the Nippon Group is  recognized as the leader in Asia. For official website of Nippon Paints visit  www.nipponpaint.com
Nippon Paint India started its operations from Chennai, in June 2006 and the Decorative paint division has its Office in Chennai. Apart from the  retail chain network Nippon Paints is present in Noida, Ahmedabad, Bangalore and Hyderabad through Home Town hypermarket chain.
Since it is a specialty chemical company, Nippon Paint has been committed to protecting and preserving the beauty and purity of the environment as part of its corporate social responsibility. This focus on protecting the environment has earned both the Singapore and Taiwan operations the ISO:14001 certification in 1997 and 1998 respectively.
Products:
Nippon Paint is the one of the few companies that offers paint solutions for practically every kind of surface. The product range consists of Automotive, Decorative, Industrial, Auto Refinish, Marine and road marking paints. The company is also into fine chemicals business.
Zero VOC content – Nippon has developed high-grade environmentally friendly products with near Zero VOC content.
Antibacterial Paints – Nippon Paints has developed highly functional products and systems that keep bacteria at bay such as 3 in 1 Medifresh interior emulsion which protects interior walls against bacteria. It is water resistant and is even able to cover hairline cracks successfully.
Odourless Paint – Nippon has also developed a virtually odourless paint which eliminates the uneasiness of strong paint smell.
Superior Exterior Finishes -The company has an impressive range of high end textures for exteriors and interiors which can last for more than 10 years. Weatherbond and Sumo are high performance superior exterior acrylic emulsion paints and are specially formulated to take on extreme weather conditions. They have many functional properties like water resistance, dirt pick up resistance, algal resistance and alkali resistance.
Aerosol Spray Paints – Nippon Paint is also planning to introduce Aerosol spray paints which will expose Indians to the globally popular and successful Do-It-Yourself concept.
Website: For the official website on Nippon Paints India, Visit:www.nipponpaint.com/country/india
OIKOS PAINTS:

Oikos Paints from Italy, known for decorative wall art, has launched three collections in India – The Top Interior Decorative line, The Top Exterior Decorative line, Flat Paint (Acrylic Paint) for Interior as Well as Exterior.
All three ranges have unlimited decorative possibilities in a spectrum of colours and a variety of feels and textures.
Top Interior Decorative Paints – These include multi effect acrylic paints like Raffaello Decor Stucco, Raffaello Mother of Pearl, Multidecor, Ottocento (Velvet effect), Pallas and Kreos.
Top Exterior Decorative Paints – These include Decorsil(water repellant), Veldecor (restoration of heritage buildings), Betoncryll (a cement Paint), Marmorino Naturale
Special Effects – Oikos special effects for walls is the first of its kind in India with effects like – Mother of Pearl, Stucco (Marble), Satin, Velvet, Antique, Textured and Metallic.
Novalis Iron Finish – is special enamel that gives the treated surface an aged, wrought iron finish and creates a barrier against atmospheric agents and U.V. rays thus impeding the deterioration of the substrate. It is highly recommended in environments with aggressive climates and is ideal for the protection of gates, railings.
Address: Okios India Pvt. Ltd, Warden House, 1st Floor, Sir P.M. Road, Fort, Mumbai – 400 001. Phone : +91 22 2287 2295, Fax : +91 22 2287 3475. Email : [email protected]
SHALIMAR PAINTS: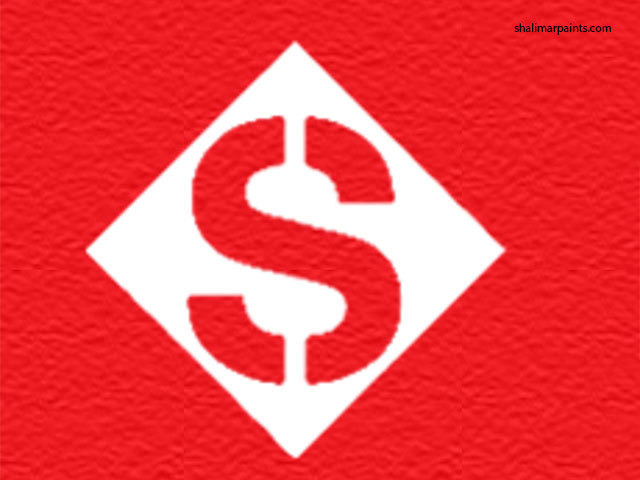 Shalimar Paints was incorporated in India in 1902 as Shalimar Paint Color & Varnish Co. Ltd. It became a public limited company in 1961 and adopted the present name Shalimar Paints Limited in 1963. Shalimar Paints was the first large-scale manufacturing unit in India and also in the whole South-East Asia region. Shalimar Paints have their corporate office in Mumbai.
Some of the most commendable achievements by the Shalimar Paints R & D units are being the first Indian company to develop a radiation resistant paint for nuclear power plants coating and another would be aviation coatings epoxy/ vinyl system for ester lubricant resistant aircraft finish.
Products: The whole range of Shalimar Paints products include:
Exterior Paints – such as  Xtra Premium 100% Acrylic Exterior Finish, Superlac Acrylic Emulsion, Shaktiman Exterior Acrylic Emulsion
Husain Collection – Based on the acrylic copolymer emulsion, Husain Collection is fast drying, and smooth in flow and leveling and gives a smooth and silky finish
Other Interior Wall Finishes – such as No.1 Silk Emulsion, Mela Acylic Distemper.
Synthetic Enamel Paints- Superlac Hi – Gloss Synthetic Enamel/ Satin Finish Soft Sheen Synthetic Enamel/ Luster Finish, Diamond Synthetic Enamel,  Goldmin Synthetic Enamel
Other Paints such as Cement Paints,Wood Finishes, Putty, Primers, Aluminium Paint, Multi Purpose Varnishes, Wood Polishes, Dry Colours, Road Marking Paints.
Industrial Paints – The industrial paints products by Shalimar Paints cater to high performance coatings in the heavy industries like petrochemicals, nuclear and thermal power, heavy machinery manufacturers, construction industries etc. along with coatings finish for two wheelers, tractors, cylinders and textile machinery. Metal decoration coatings and Indian marine industry also are among the major clients of Shalimar Paints.
Services:
The Shalimar Paints website has a 'Color Space' where you can find over 5000 shades for choosing a particular shade. Shalimar Color Space Tinting Systems use the colorants of the premium international quality to ensure the widest possible range of colors to choose from.
Another popular category is the Hussain Collection Shade Card which is available online. The advantages of Hussain collection are that there is a whole spectrum of colors in shade card to choose from.
The Website also gives Dealer locator, color visualizer,  a cost calculator and painting tips that ensures optimum use of the paint products and the best finish.
Website: www.shalimarpaints.com
Corporate Office Address: Shalimar Paints Limited, 5th Floor, 'C' Wing, Oberoi Garden Estate, Chandivili Farm Road, Chandivili, Andheri (E), Mumbai – 400 072. Phone: 91-22-28574043 Email: [email protected]
SHERWIN-WILLIAMS PAINTS:
The Sherwin-Williams Company (SHW) is an American company which primarily engages in the manufacture, distribution, and sale ofcoatings and related products to professional, industrial, commercial, and retail customers primarily in North and South America. The company is mostly known through its Sherwin-Williams Paints line.
Founded by Henry Sherwin and Edward Williams in 1866, the company has not only grown to be the largest producer of paints and coatings in the United States, but is among the largest producers in the world. It operates through four segments: Paint Stores (known as Sherwin-Williams Stores), Consumer, Automotive Finishes, and International Coatings.
Sherwin-Williams Paints acquired Nitco Paints, an Indian paint company, in April 2007, marking its entry into the Indian paint market. The Sherwin-Williams stores will offer a wide range of interior and exterior paints, painting accessories and tool, and market the company's wood-care products under the 'Ronseal' brand. They will also offer a "touch and feel " experience for the customers.
Products:
Interior Products which include – Paints,  Primers, Faux Finishing, Stains and Wallpapers
Exterior Products which include-  Exterior paints, Stains, Primers.
Tools and Supplies which include Brushes, Rollers & Pad Applicators, Sprayers, Ladders,  Prep Materials.
Website: Visit the official website: www.serwin-williams.com
The Address: SHERWIN-WILLIAMS Paints India Pvt. Ltd., Ground Floor, Paville House, Twin Tower Lane, Prabhadevi, Mumbai – 400025, Maharashtra, India. Phone:91-22-66113366/27464835. Fax:91-22-66113355
If you found this post useful, I would really love it if you pin it or share it. I have not blocked the site just because your ad blocker is switched on because I hope my content will be useful to you. But I am able to run this site only because of the ads. So I will be obliged if you turn off your ad blocker. Thank you!
Related Topics: