LIVING ROOM DIMENSIONS | An Architect Explains
To allow for comfortable  arrangement of furniture, spacious feel and easy movement in a Living room, some minimum basic sizes should be followed as suggested here: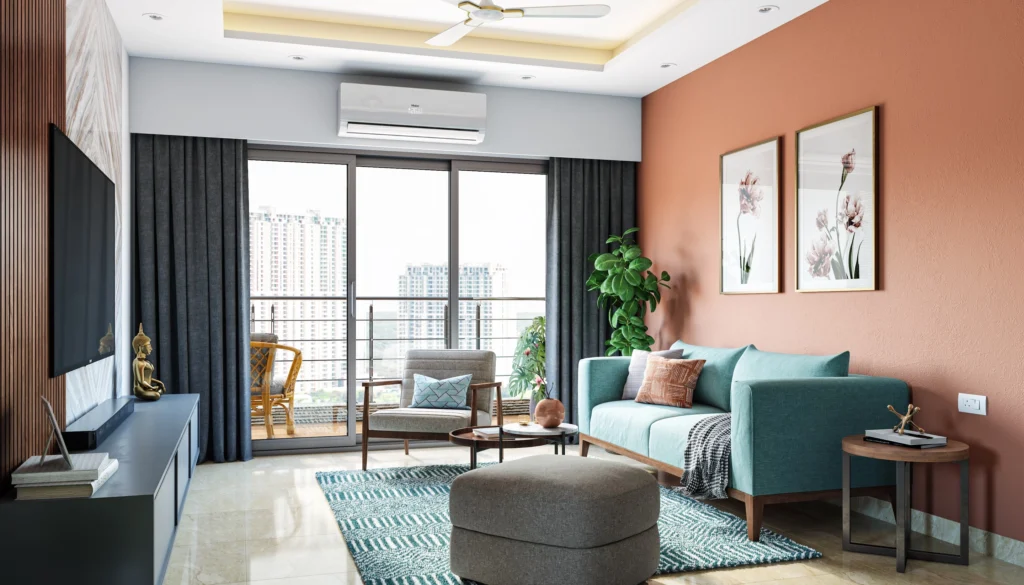 WIDTH OF A  LIVING ROOM:
In small sites though it is difficult to have wide living rooms, one should  at least have the bare minimum width of 11'0″. If this can be increased to 12'0″ or at least 11'6″, then it will allow for the comfortable arrangement of a furniture group along the width of the Living room.

A comfortable width for a Living room is  13'0″.

A luxurious width will be about 15'0″ or even more, depending on the size of the site and  budget.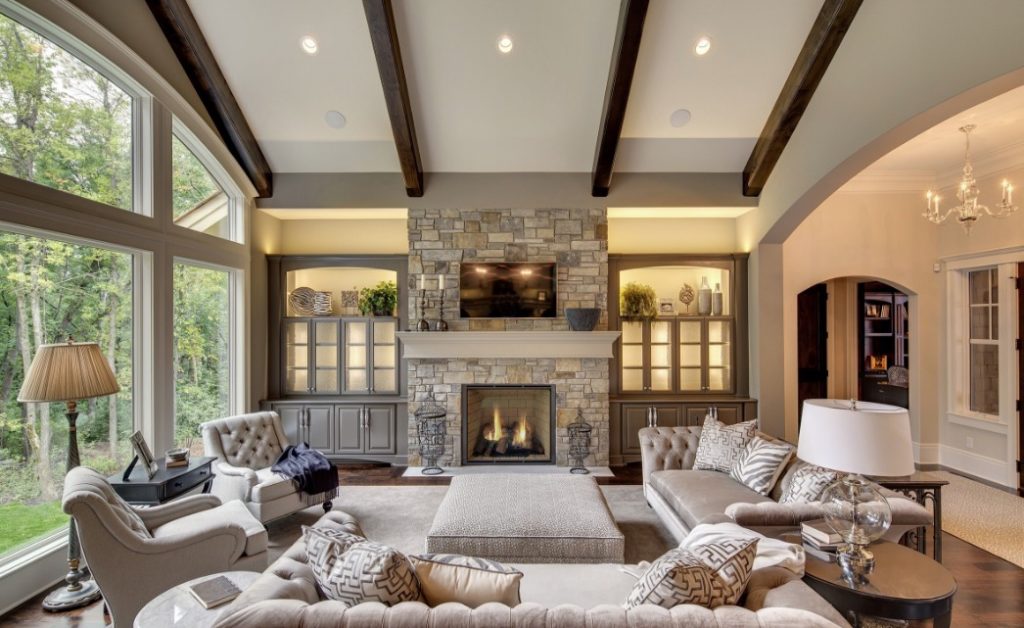 LENGTH OF LIVING ROOM:



In a small site, the length of a Living room can be a minimum of 15'0″, in order to have a reasonably spacious feel and to arrange two seating groups.

A comfortable length for a Living room will be at least 18'0″, as this allows for spacious arrangement of seating groups, easy movement space as well as comfortable distance for TV viewing.

A luxurious length will be 20'0″ and above. This solely depends on the site size, budget, and how often and how many people have to be entertained. It also depends on whether there is requirement for additional furniture like a Piano, or a Game table for cards etc.
LIVING ROOM DIMENSIONS:
So to summarize, the Living room dimensions can be as follows:
BASIC MINIMUM

–

11'0″ x 15′

0″ and above.

COMFORTABLE – 13'0″ x 18'0″

and above.

LUXURIOUS

–

15′

0″ (and above)

x 20'0″

(and above).

LOCATION OF LIVING ROOM:
The Location of a Living room depends on factors like the main Road, the Foyer, the main entrance door, orientation etc. For Vastu tips on the best location for a Living Room go to:
GOOD PLACEMENT OF FURNITURE IN LIVING ROOM:
The correct placement of furniture determines whether a living room looks spacious, aesthetic and un-cluttered. It also decides whether the room becomes a relaxed place for entertaining and family time. To know more, read my post on the correct placement of furniture:
When in doubt, you should always turn to the experts. Look for inspiration on Pinterest, Houzz, Instagram, and other interior design outlets to get an idea of what a professionally designed living room should look like.
If you found this post useful, I would really love it if you pin it or share it. All it takes is a simple click on the "pin it" "like," "share," "tweet," or Google+ buttons below the post. It will keep me motivated. Thank you!
Related Topics: