WALL LIGHT FIXTURE | An Architect Explains
A Wall Light / Sconce is an indoor, decorative lighting fixture that is placed on walls to accent them or to provide direct or indirect lighting. The word, 'Sconce'  means a wall bracket that holds a candle or group of candles. Today, in lighting, it means a wall mounted electric light fixture patterned on a candle sconce.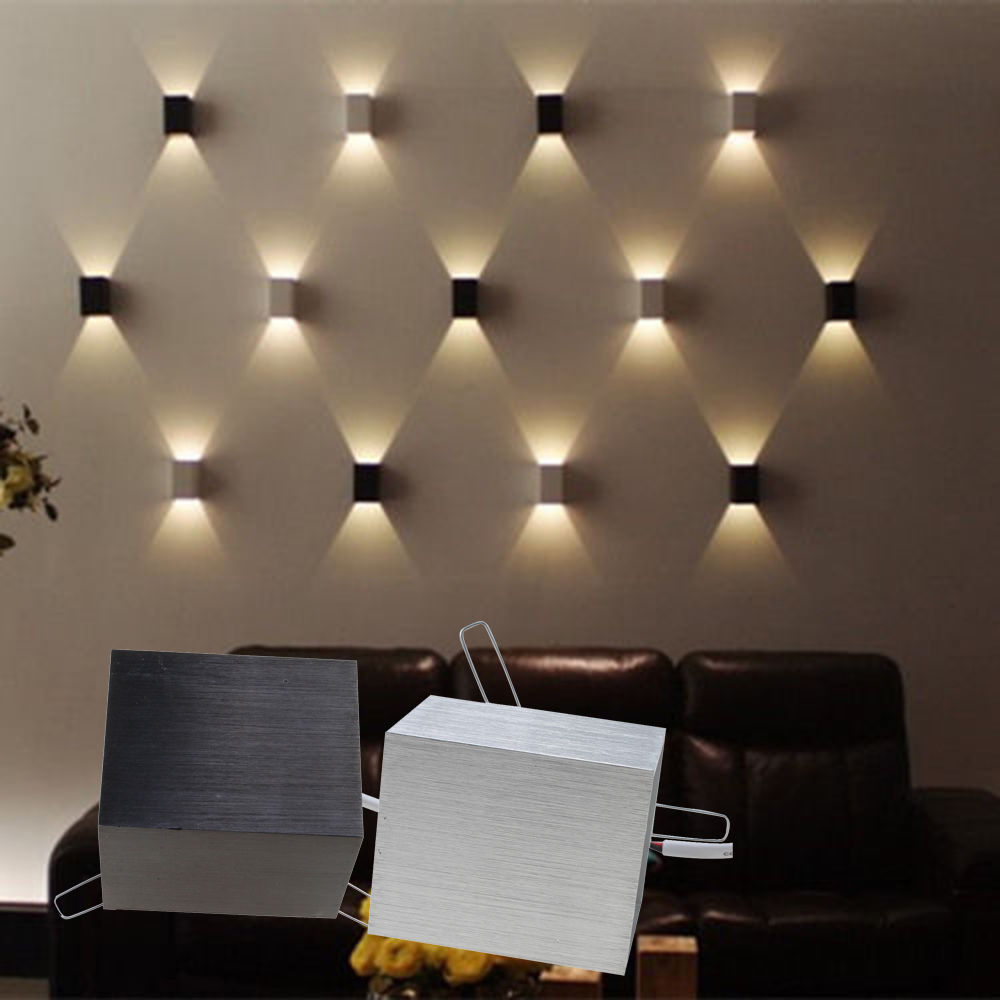 To help you in deciding the suitability of using Incandescent lamps in your home, as an Architect I have listed their advantages, disadvantages and usage under the following headings:
What are the advantages of Incandescent lamps?
What are the disadvantages of Incandescent lamps?
Where are Incandescent lamps used?
Why are Incandescent lamps being phased out?

 



WHAT KIND OF ILLUMINATION DO WALL SCONCES PROVIDE?
Wall Sconces are incredibly versatile and can be used for ambient, task or accent lighting. They can be directional or they can emit substantial light in the room, and usually they are reversible and can be mounted for up or down lighting. Wall Sconces are popular in the Dining room or Foyer where, coordinated with the chandelier, they add a layer of 'ambient light'. Wall Sconces can also add key 'accent lighting' in the Bathroom – hung on either side of your mirror they create a bright, even light that is just perfect for safe shaving or for applying make-up. When used correctly, Wall Sconces not only provide illumination and safety, they also create an air of sophistication and elegance throughout your home.
WHERE ARE WALL SCONCES USED?
Most wall sconces complement other lighting fixtures, such as Chandeliers and ceiling fixtures rather than being the main source of light. So, they can be used in areas all over the home.
Wall Sconces are often found in long Hallways where they provide the general illumination for foot traffic. Wall Sconces are also used to light specific areas like staircases. Other great applications for wall lighting are on either side of the bed or flanking your fireplace. Some sconces may light areas like a desk, shelf or end table. You may also use a wall sconce to accent a wall or possibly a picture hanging on the wall. Outdoor wall sconces can perform a number of tasks. While beautifying your property, fixtures placed on the front and back porch or by the garage will also make your home's exterior safer and more secure.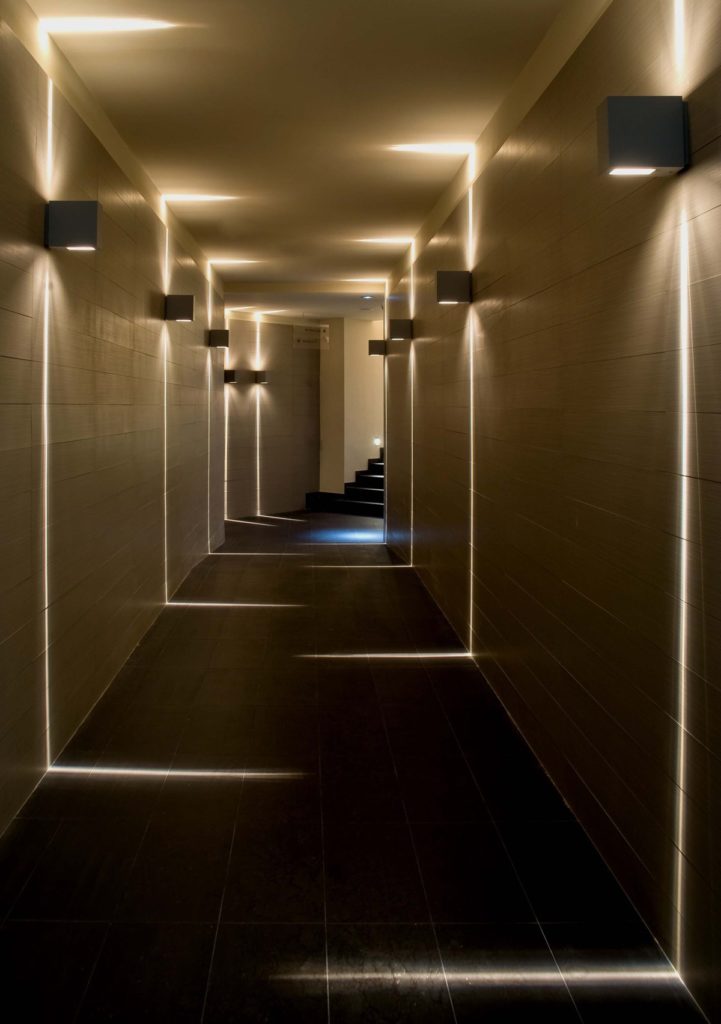 WHAT ARE THE STYLES OF WALL LIGHTS AVAILABLE?
Wall lights come in a variety of styles –  traditional or modern, casual or transitional. They also come in matching families so they can be coordinated with the other lighting fixtures in your home.  If you want to add an artistic look to your home through your lighting fixtures, then sconces are your best bet. There are many types of wall sconces that are designed and created with such beautiful originality that they can literally be called works of art. Sconces can fit in beautifully with any theme of home décor. Many a times you will also be able to find wall sconces that have designs and patterns that can match your furnishings or other decorative items perfectly.
HOW DO YOU SELECT THE RIGHT WALL SCONCES?
Type of lighting: Determine how you want to use wall sconces to decorate your home – for direct or indirect lighting; to shine upwards or downwards etc. Most wall sconces use a single light bulb. Some have a half-moon shaped cover that covers the bulb from view and provides an upward beam of light on the wall. Some wall sconces, shine downward and are nice for lighting over end tables. Then there are sconces that have a full-cover lens that allows more of a moon-glow effect. The light is indirectly spread around the fixture. These lights either directly or indirectly accent the walls and things around and attached to them.
Size and style: Decide on the size of wall sconces that you want to use. If you have selected the Chandelier and hanging lights, then you can look for matching wall lights. Otherwise you can go out and purchase the wall sconces you want. Today, there are a variety of different types on the market including metal, crystal, alabaster,  ceramic, plaster, polyresin, wood, and others. This may have an impact on your final decision regarding the type of wall sconce you choose.
Positioning: Wall sconces are normally mounted above eye level on a wall, a little more than halfway between the floor and the ceiling. They are usually mounted about 5 ½ to 6 feet from the floor. However, if you have really high ceilings, then you can mount these lights about 8-10 feet from the floor. When putting Wall lights in your hallway, they should be spaced 6 – 8 ft. apart. This will give additional light to any overhead light you may be using.
Dimmers: Dimmer switches can give wall sconces an even more attractive look and make for some great back-lighting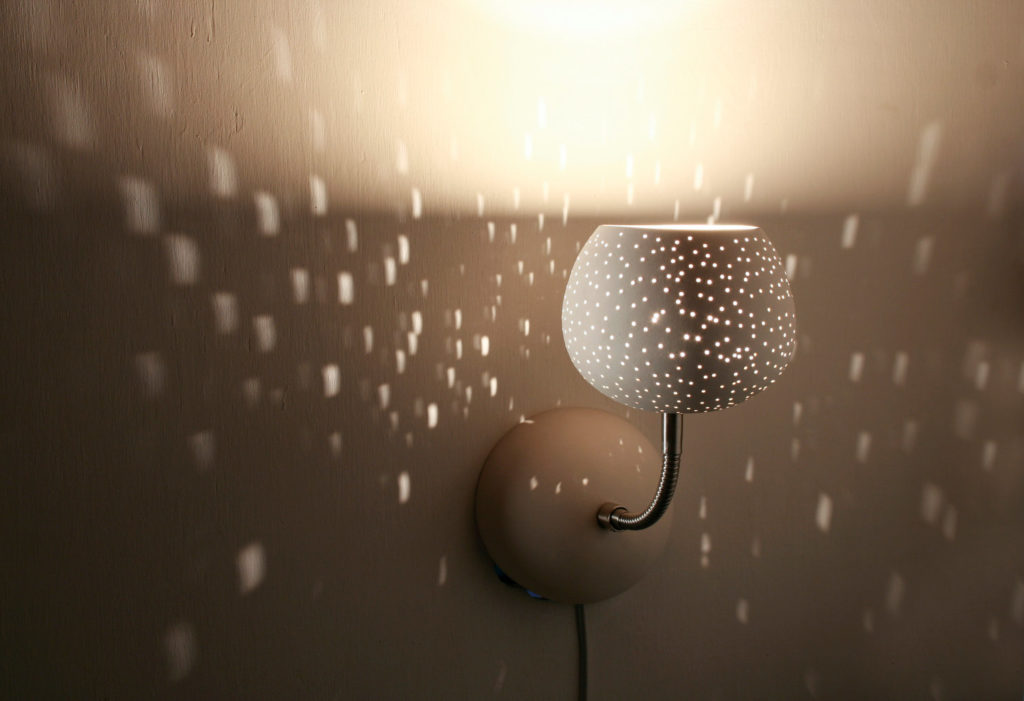 HOW DO YOU LIGHT THE BATHROOM USING WALL SCONCES?
In your bathroom or powder room mirrors,  you need to have a clear reflection, so that you can apply makeup properly or shave without cutting yourself.
Mirror light: To avoid shadows, and to fully surround your face with flattering light, install a mirror light at least 24" wide over the mirror.
Wall lights: Also, have two Wall Sconces (one on each side of the mirror) at least 28" apart and 5 ft. above the floor.  If you have a double wash basin vanity, use a light that is almost as wide as the mirror.
Light Height:  Then, the light should be mounted 6'6″ from the floor, centered over the mirror.When choosing a sconce for your bathroom, make sure it is wet rated so that it does not get spoilt by humidity or direct water.
HOW DO YOU INSTALL WALL SCONCES?
When installing a wall sconce, make sure that there is clearance around it A door should not swing onto it and it should not be so low that you bump into it.
It is better to leave the installation to professionals with electrical experience. Make sure that the power to the breaker box is turned off. This will ensure that you do not get shocks and the wall sconce does not get damaged.
Wall sconces come with mounting hardware to install the light. Secure the mounting bracket to the wall electrical box by securing it with the two screws provided.
The Wall lights are powered by an electrical wire via a switch with hot, neutral and ground wires. Once wired, screw the center stud  into the bracket with a locking nut. Add a bulb, place the lense cover on the light and turn on the light.
In addition to the Wall Lights in a bathroom, mirror lights are necessary to surround your face with flattering light. Read about Bathroom Lighting here:
If you found this post useful, I would really love it if you pin it or share it. I have not blocked the site just because your ad blocker is switched on because I hope my content will be useful to you. But I am able to run this site only because of the ads. So I will be obliged if you turn off your ad blocker. Thank you!
Related Topics: