PORTABLE LIGHT FIXTURES | An Architect Explains
Portable lamps are lights (or lamps) that can be picked up, moved and plugged in wherever there is an electrical outlet. Floor lamps, Torchieres and Table lamps are considered portable lamps. 
Many rooms and areas in your home will need light in certain areas for tasks such as homework, reading in a chair or reading in bed – more than a chandelier or other light fixtures can provide.  That's where portables are important as they can provide the required light for those activities. To help you in planning the right placement of the portable lamps in your home, as an Architect, I have listed guidelines for portable light fixtures under the following headings:
What are floor lamps?
What is a torchiere?
What is a table lamp?
Where are portable light used?
What are the styles of portable lamps?
How do you select the right portable lamp?

 



WHAT ARE FLOOR LAMPS?
A Floor Lamp is a tall lamp that stands on the floor. It is a lamp supported by a tall vertical pole in order that light comes from above those seated in the vicinity. Floor lamps are part of a larger group called portables.
WHAT IS A TORCHIERE?
Torchiere is a tall floor lamp that directs light upwards and also gives indirect, diffused light from the sides. Torchiere (or Torchère) is derived from the French word 'torche', which means 'torch'.  A Torchiere is like a tall torch that directs the light straight up but also provides a gentle illumination to the sides.  Torchieres are also, part of a larger group called portables.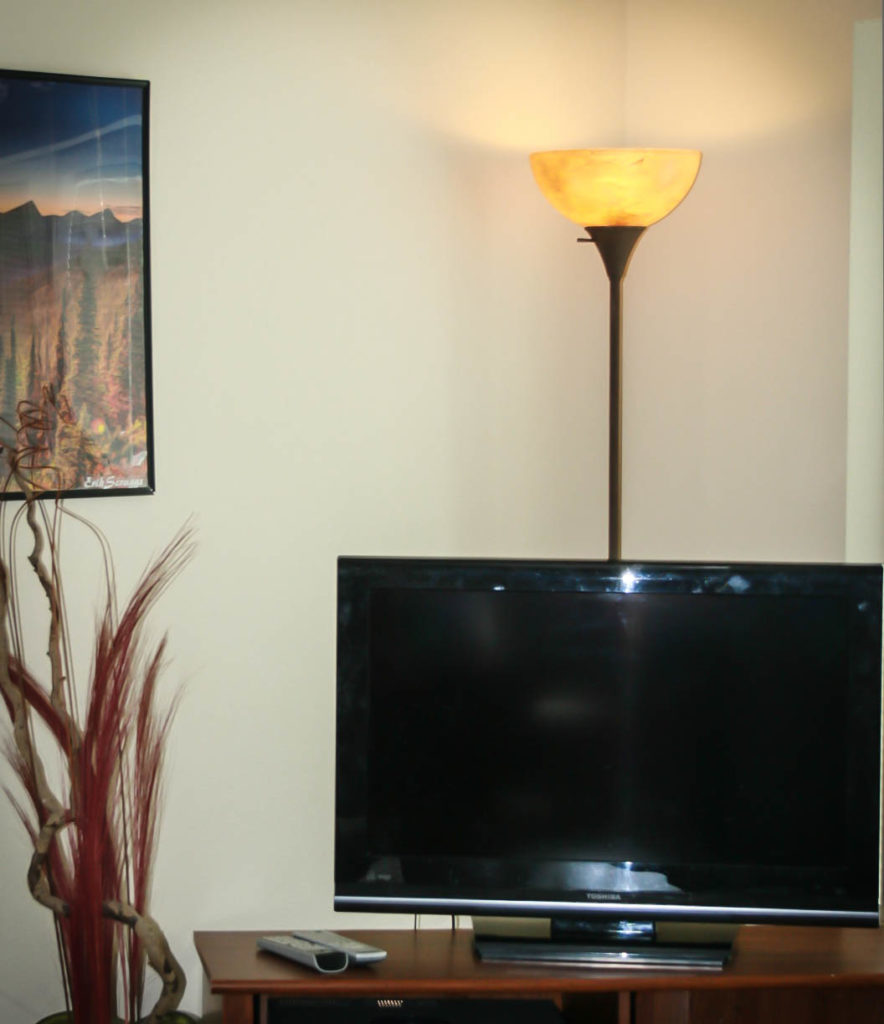 WHAT IS A TABLE LAMP?
A table lamp is a portable light with one or more bulbs designed to stand freely on a table. Table lamps are one of three lighting options under the category of portable lamps. They are some of the best accessories to have in a room as they add to the aesthetics of the room and can set the mood by dimming or brightening.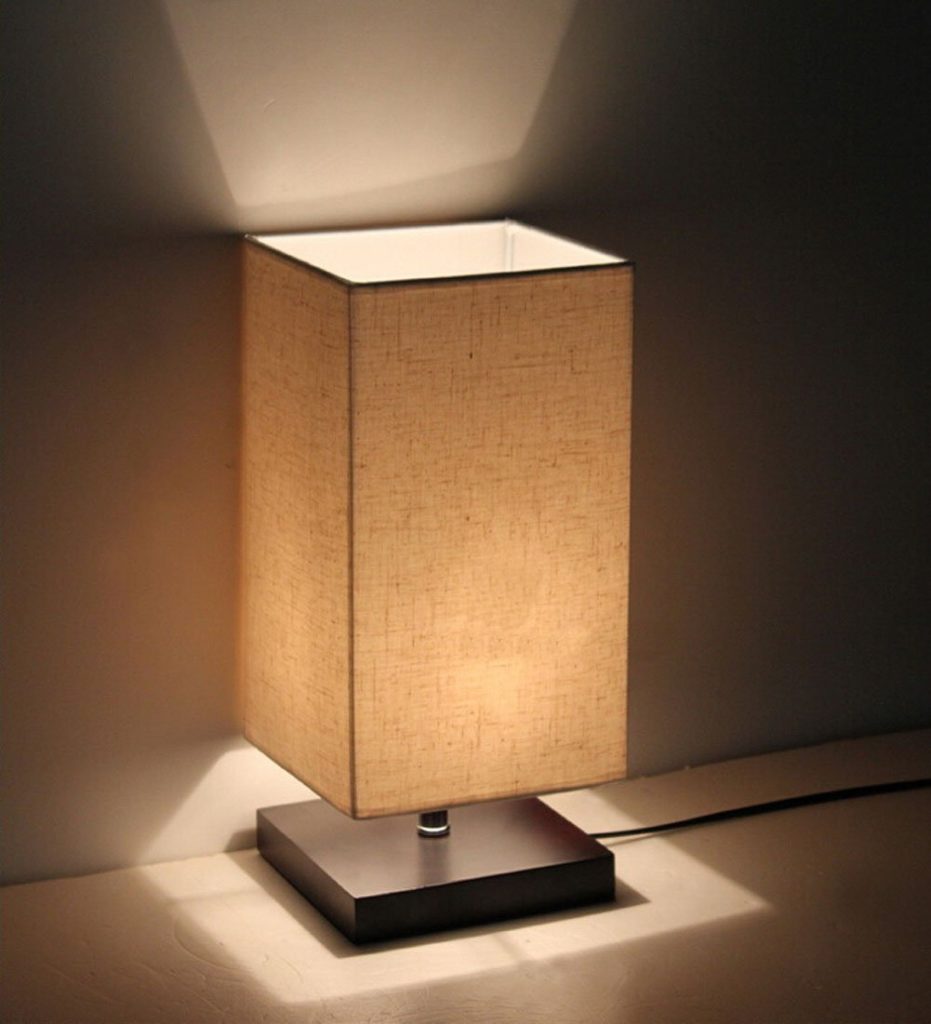 WHERE ARE PORTABLE LIGHTS USED?
Floor Lamps Usage: Floor lamps are a great source of general illumination and can light up dark corners and larger rooms.  Floor lamps can also act as an under layer of light, creating task lighting right where you need it, like next to your favorite reading chair or a floor lamp casting light down onto your desk.  The best advantage of floor lamps is the flexibility of moving them right where you need them.
Torchiere Usage: Tochieres are a great part of any lighting design because, not only are they beautiful but also the light is directed upwards and so you never have to worry about glare.  In addition you can use higher wattage bulbs so you can light up a larger area with just one lamp.  Torchieres have the great advantage that you can place them wherever you have a dark spot. Torchieres can work well and look great in the living room, den, bedroom and the family room.
Table Lamps Usage: Table lamps serve many purposes when designing lighting for your home. They provide illumination to fill in dark areas where your overhead lighting may need help. Table lamps are great for task lighting such as by a desk or next to your favorite reading chair.  Table lamps also make great accent pieces because of their attractiveness. In addition, they can be used as accent lighting for key design features in your home.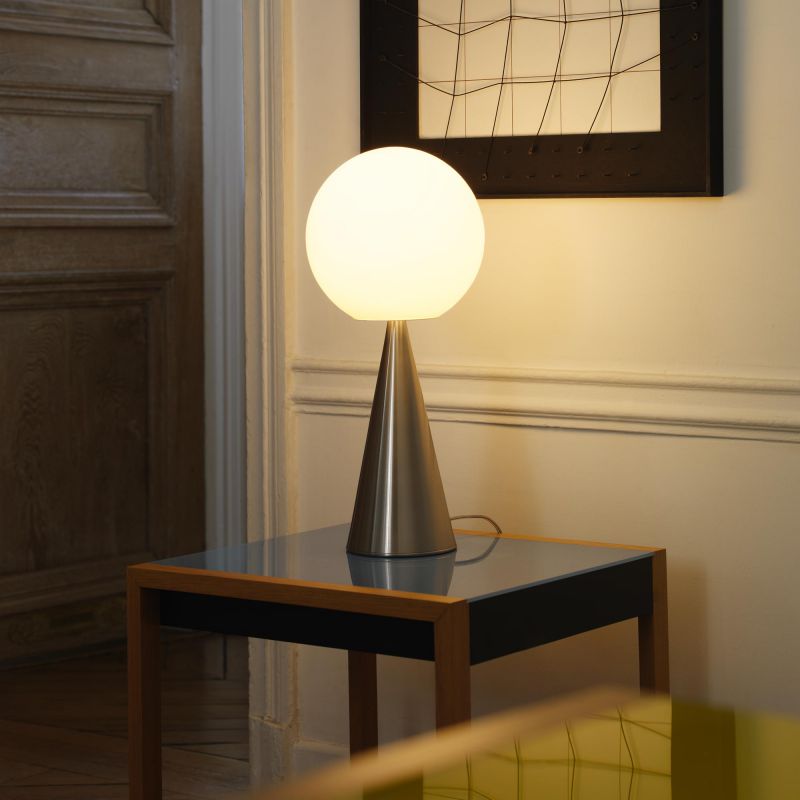 WHAT ARE THE STYLES OF PORTABLE LAMPS?
Floor lamps and Torchieres Styles: Floor lamps come in a tremendous variety of styles with beautiful variations in finish, shades and materials.  From sleek and modern to simple classic brass or glass, to more ornate styles.

Table Lamps Styles: There are many styles of table lamps available – from simple, sleek lamp bases to more intricate designs to bold colors and even figures built into the design. In addition to the wide variety of lamp bases, there are several options for lamp shades like simple cone shapes to squares, bell shapes and more in linen, fabric, satin or glass.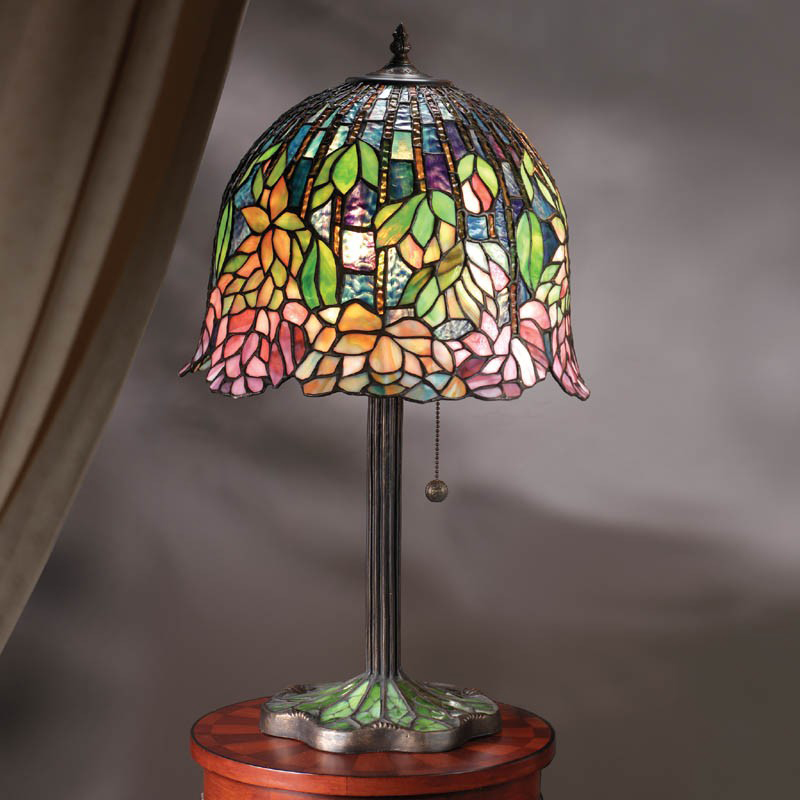 HOW DO YOU SELECT THE RIGHT PORTABLE?
When selecting the Portable Lamps – Floor Lamps, Torchieres or Table Lamps for your house keep these dimensions in mind.
Height for floor lamps: The bottom of the lampshade should be approximately 42 inches from the floor's surface. Torchieres, used to light dark corners, can be from 66 to 72 inches from the floor.
Height for table lamps: If the light is used purely for aesthetic purpose, the height will not matter much. However, if it was used as a reading light, then a height higher than 26 inches is preferable. If you are a tall person sitting on a couch, you would need a table lamp that is 32 inches from the table top. In addition, the higher the lamp is, the better you can position your picture frames, figurines and other accessories around it.
Height for desk lamps: Desk lamps should be 16 inches above the work surface and 13 inches from the front of a desk.
Lamp shade:  The amount of light diffused in a room depends on the transparency of the shade. If the shade is opaque, such as stained glass and other dark colored shades, the light effect will be subtle. If the shade is translucent or transparent like silk or linen, more light (that is favorable for reading) will be available.  So, depending on the purpose of the portable, you can select the suitable lamp.
Bulb: Depending on the amount of light and the kind of energy saving required in the room, the appropriate bulb type and wattage can be selected.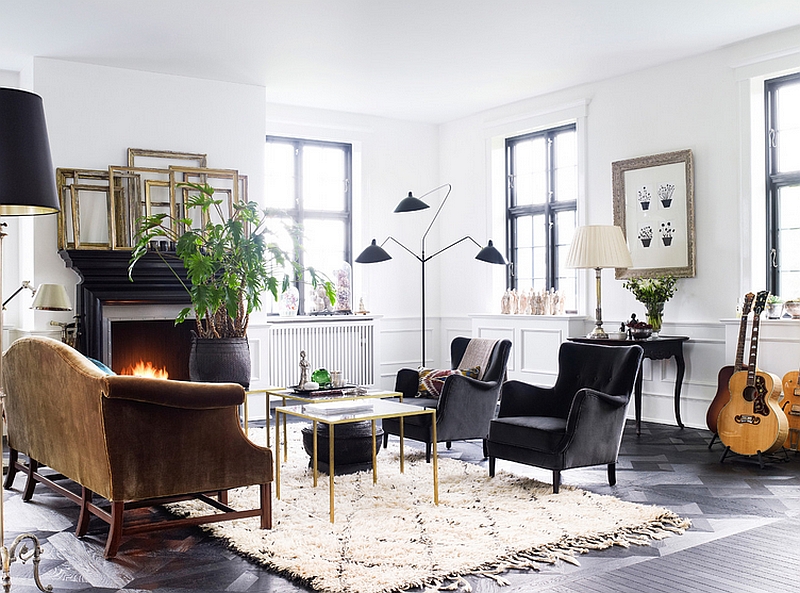 To know more about the different bulb types, their energy efficiency and suitability, read here:
If you found this post useful, I would really love it if you pin it or share it. I have not blocked the site just because your ad blocker is switched on because I hope my content will be useful to you. But I am able to run this site only because of the ads. So I will be obliged if you turn off your ad blocker. Thank you!
Related Topics: