FUTON (JAPANESE BED) | An Architect Explains
Futon is an English word derived from the Japanese 'futon', a term referring to the traditional style of Japanese bedding consisting of padded mattresses and quilts pliable enough to be folded and stored away during the day, allowing the same space to be used for sleeping at night and for living during the day. Futons have been a traditional form of bedding  in Japan.They fundamentally consists of a shikibuton (bottom mattress) and a kakebuton  (thick quilted bedcover).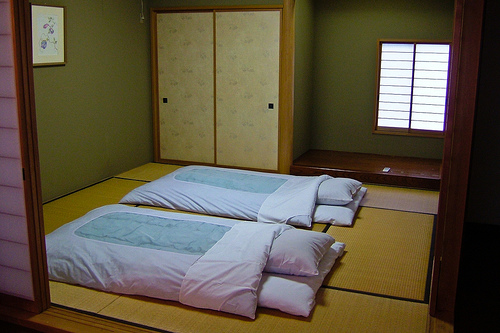 The Western style futons have little in common with the oriental, original and are more like sofa-beds. They usually consist of a wood or metal frame and a thin mattress with a cover. The frame can be configured either for use as a bed at night or as a sofa (couch) during the day.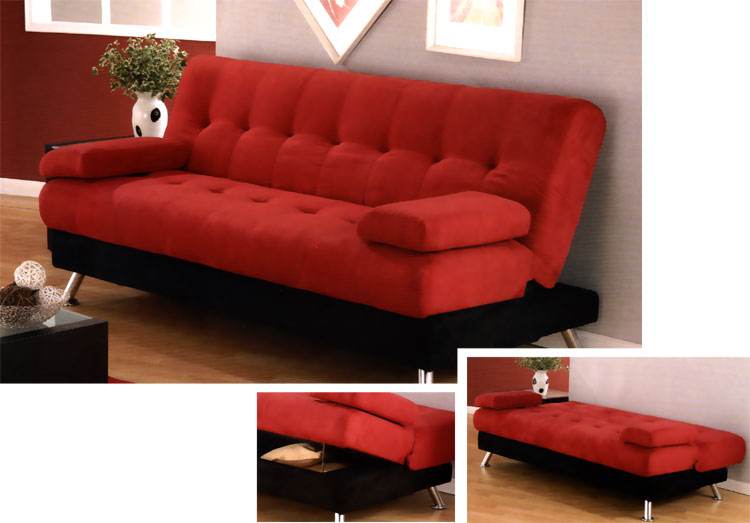 Listed here under the following headings, are some of the Guidelines for the design of a Futon bed. As an Architect, I have explained each of these guidelines under the following headings:
What are the components of futon beds?
What are the advantages of futon beds?
What are the types of futon beds?

WHAT ARE THE COMPONENTS OF A FUTON?
Though futons were used for centuries in Japan, during the 1980s they were "discovered" by the West and have become increasingly popular. A Futon consists of:

Frame: a configurable wood or metal frame. Typically, the frame folds in the middle, allowing the futon to be used as a couch and flattens for use as a bed.
Mattress: A good quality futon mattress will be rather thin but filled and/or sprung as well as a conventional mattress. It is usually filled with foam and batting in several layers and is often much thicker and larger than Japanese futons. Sometimes, it may have higher-quality, eco-friendly felt and wool filling. Futons also have a removable and replaceable fabric cover in a variety of colours.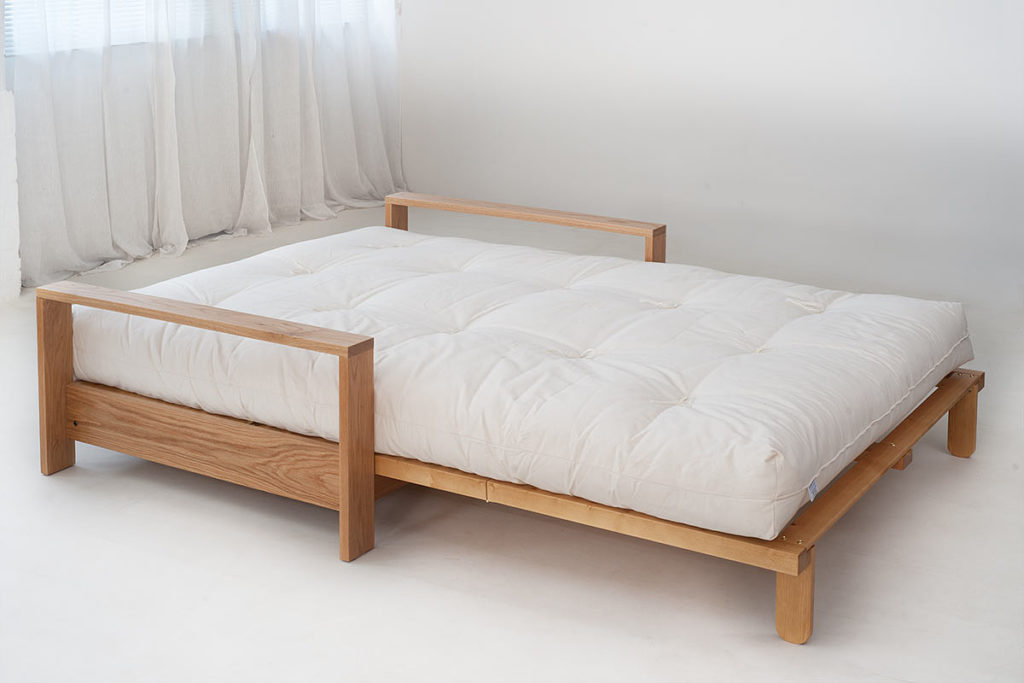 WHAT ARE THE ADVANTAGES OF FUTONS?
Versatile:  They can be used anywhere in the house, where you need extra seating – bedrooms, living rooms, recreation rooms, dens and even home offices.
Space saver: They do not take up as much space as a bed or sofa. During the day, they easily fold up as a sofa to allow more space.
Economic:  You get the comfort of a couch and a bed for a single price.
Easy to Use: You can easily convert a comfortable couch to a bed and then, turn it back to a couch.
Easy to assemble: Futons are usually packaged in parts that need to be assembled. This is advantageous if you have narrow or small doorways, because already assembled cots can be difficult to get through them.
Comfortable:  They are mostly made from comfortable materials such as foam and natural products such as latex, wool, felt.

Stylish: Just by changing the cover of the futon bed, you can change the look and feel of the entire room.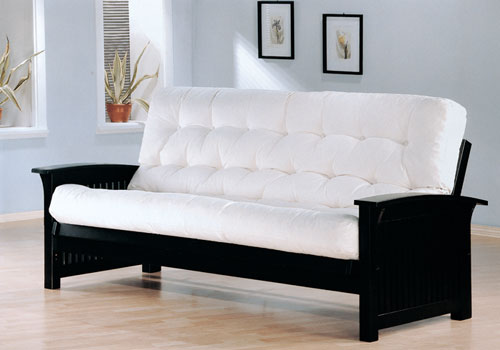 WHAT ARE THE TYPES OF FUTONS?
Bi-fold and Tri-fold futon beds: While a bi-fold futon bed folds the mattress in half, a tri-fold futon bed folds the mattress into thirds. If you are looking for extra space, tri-fold bed serves the best. However, if comfort is your priority, a bi-fold bed is a better option because a tri-fold futon bed mattress isn't as thick or as supportive as a bi-fold one.
Futon bunk bed: This usually consists of a futon on the bottom bunk that is used as a couch during the day and an ordinary bunk bed above.
Shiki futon bed: Of late, the Japanese style Shiki Futon has been gaining in popularity. It is  a 100% cotton-filled, 7 inch mattress that can easily be folded and stacked in a closet and placed directly on the floor when needed. It is available in Twin, Full and Queen sizes. After centuries of use in Japan the Shiki Futon is still the bedding of choice, since it supports your back for better posture and usually lasts up to 15 years.
If you have limited accommodation or are short of an extra room in your house, you can go in for a space saving bed  like the  Futon Bed when you have an overnight guest. But the Futon bed is folded and stored away, whereas the Sofa bed can be used as a sofa in the daytime and converted into a bed during the night.
If you found this post useful, I would really love it if you pin it or share it. I have not blocked the site just because your ad blocker is switched on because I hope my content will be useful to you. But I am able to run this site only because of the ads. So I will be obliged if you turn off your ad blocker. Thank you!
For information on other Bed Types, go to: