TRUNDLE BED | An Architect Explains
Trundle Bed  is basically a bed on wheels, rollers or casters that can be rolled beneath another bed when not in use during the day. Trundle beds are space-savers that allow for an extra separate bed to be made available when necessary, but without requiring the second space constantly. People often buy them to provide extra bed space for overnight guests or for children's "sleepover" parties.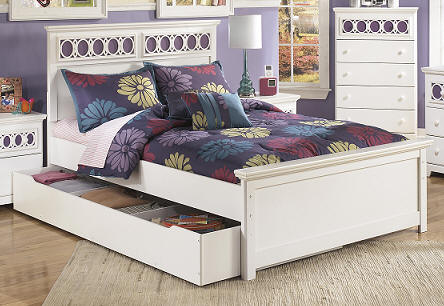 Listed here under the following headings, are some of the Guidelines for the design of a Trundle bed. As an Architect, I have explained each of these guidelines under the following headings:
What are the types of trundle beds?
What are the advantages of trundle beds?
Between the trundle bed and the bunk , which is better a choice ?
How to choose a trundle bed?

 



WHAT ARE THE TYPES OF TRUNDLE BEDS?
Trundle beds are often sold as a set, a pair of beds designed to work together – one ordinary, one trundled underneath. Or can be bought on their own. The different types vary from basic to more sophisticated ones:
Basic type: The simplest trundles are little more than a low bed-frame on wheels with no extra sophistication. These do the job but always leave the sleeper almost on the ground.
Pop-up type: One way of allowing the sleeper to be raised is to buy a pop up trundle. The lower bed "pops-up" with the help of a spring or by manual operation, to be at the same height as the bed it is stored beneath, creating a regular-height bed.

WHAT ARE THE ADVANTAGES OF TRUNDLE BEDS?
An extra bed: without blocking the space constantly.
As a space saver: It serves as a great solution for children's 'sleepover' parties as it gives the children the opportunity to play about freely in the room during the day
and provides an extra bed at night.
Ideal for bigger families with space constraints: When there are three occupants in a bedroom, even a double bed falls short. This is where a trundle bed comes in handy.
As a storage drawer: When a trundle bed is not used for sleeping, the mattress of the lower bed can be removed and it can be used as a general storage drawer.
BETWEEN THE TRUNDLE BED AND THE BUNK BED, WHICH IS A BETTER CHOICE?
Bunk beds are the most popular choice in kids bedrooms because they save space and also are fun for the kids. However, they are a concern for parents because they are not as sturdy as parents expect them to be.  Also, since only either of the siblings can sleep on the top bunk, there is always a constant fight, as to who should sleep there.
To avoid such problems, it is best to go for a trundle bed. Easy to handle and simple to maintain, these beds are sturdy unlike bunk beds, thereby resolving the safety concerns for the children. But if the kids prefer a bunk bed, then you can choose a bunk-cum-trundle bed as shown here.

HOW TO CHOOSE A TRUNDLE BED?
Size: Make sure the size of the trundle bed suits the room size. For example, a queen-sized trundle bed will not look right in a small room. Also, you can't just go out and buy a new trundle bed and expect it to fit under any existing bed!

Material: could be made out of wood entirely or metal or both. Think about durability and ease of cleaning.
How often will the trundle be used? If the bed is used regularly, go for a pop-up model which offers good support. Otherwise, a bed with a pull-out drawer will suffice- when the time comes just fit it with a mattress.
Cost: A resistant, comfortable, high utility and attractive looking trundle bed does not have to bleed your bank account dry. Usually, such beds can be found in the mid-price range.

Health:  Trundle beds are a true alternative for those who have back issues as they rest right on the ground.

Research: Check the Internet for reviews if you plan on buying something online. Go from shop to shop and ask the sellers everything – are you getting just the frame or does it come with mattress? Also, carefully look at the warranty and at the company's history.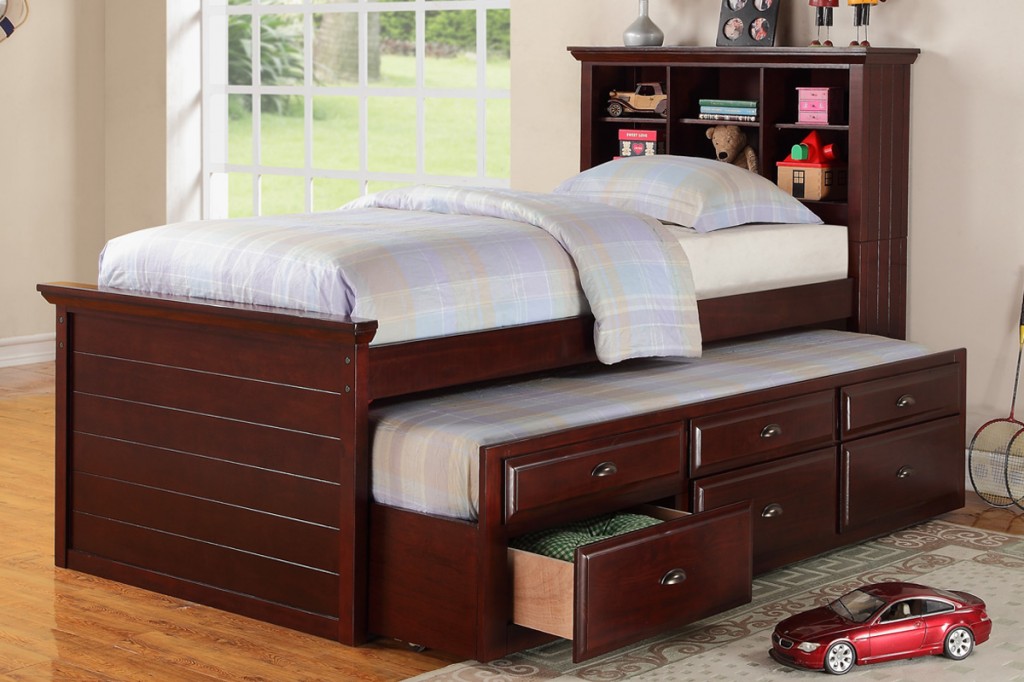 While the trundle bed can be rolled out from under a bed, the Murphy bed can be folded into a wall or a closet and is a space saving bed.

If you found this post useful, I would really love it if you pin it or share it. I have not blocked the site just because your ad blocker is switched on because I hope my content will be useful to you. But I am able to run this site only because of the ads. So I will be obliged if you turn off your ad blocker. Thank you!
For information on other Bed Types, go to: