Horamavu In East Bangalore | An Architect Reviews
Horamavu is an area in Bangalore in the Indian state of Karnataka. It is a rapidly growing ward, spread over 14 sqkm in KR Puram assembly constituency on the outskirts of East Bengaluru. Horamavu has a good number of planned layouts like Sai Sankalpa Layout, P&T Layout, Nandanam Colony, Ashirwad Colony, Bank Avenue Colony, Papaiya Layout, Coconut Grove Layout, etc.
STRATEGIC LOCATION OF HORAMAVU:
Horamavu is very strategically located, off the ring road and very close to three important stations -Bangalore East, K.R Puram and Banaswadi. The important Krishnarajapuram railway station is just 3km away. This has enhanced the connectivity. It is adjacent to other well-known areas such as Banaswadi, Kalkere and Ramamurthy nagar in North/East Bangalore.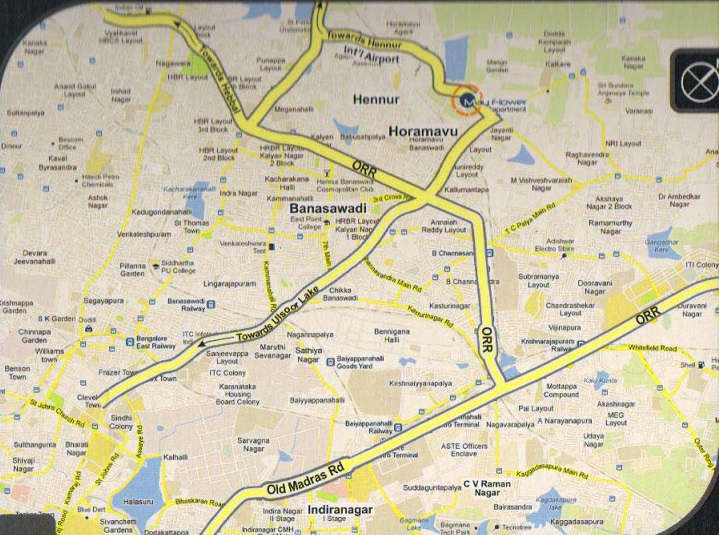 EDUCATIONAL INSTITUTIONS IN HORAMAVU:

Ebenezer English school, Vibgyor Public school, New Millennium School, Vision PU College, Bethel New life College, Smt Mehras College of Education are the educational institutions within Horamavu ward.

RESTAURANTS AND OTHER OUTLETS IN HORAMAVU:

Restaurants in Horamavu are Dominos Pizza, Coffee Day, Pizza Hut, Pizza Corner. A few of the retail outlets found here are Koutons, 99 Brand Inc., Furniture Palace and so on.



IT COMPANIES IN HORAMAVU:
There are also many IT companies located within Horamavu such as Sunheart Tiles Company, Engineers IT Academy, Satyam Trading Company and Mahalaxmi Timber and Trading Company. Nearby big tech parks include Manyata Tech Park.


POPULATION OF HORAMAVU:
With a population of 95,368, Horamavu is the most populated of the city's 198 wards, going by Census 2011. (The city's average ward population is 42,644). Less than a decade ago, Horamavu's population was 28,167, but the population has more than trebled, indicating the pace of growth in the wards lying on the periphery of Bengaluru.
REASON FOR RAPID DEVELOPMENT IN HORAMAVU:
The reason attributed for population growth in outer Bengaluru is the availability of land and scope for growth. Horamavu, with its green landscapes and surrounding well developed infrastructure (ORR), educational institutions and hospitals, IT tech parks (Manyata), proximity to International Airport and important railway stations has piqued the interest of property buyers. The builders being well versed with the rising infrastructural trends have come up with projects suiting the requirements of property seekers and investors.


PROBLEMS ASSOCIATED WITH RAPID GROWTH IN HORAMAVU:
The population boom in Horamavu has resulted in large scale real estate development which is causing a lot of problems in some areas. The Raja Kaluves and lakes are being encroached upon, destroying an area which was once rich in flora and fauna. Also, no areas have been earmarked for gardens and parks.
There is no proper water and sewage system in Horamavu, prompting borewells to be dug everywhere. The water table has gone down resulting in borewells being dug to a depth below 1000 ft to get water.

This rapid growth in the suburbs is a worrying phenomenon: The boom in the population is in stark contrast to the abysmal conditions there.Urban expert Lokesh Hebbani wonders that given the poor development, how long can people on the outskirts depend only on borewell or tanker water, and the absence of most amenities.
Horamavu had an abundance of snakes earlier. Now they are forced to move into the few remaining uninhabited sites causing a threat to the nearby residents.

Horamavu railway crossing is a traffic bottleneck. It can take up to 45 minutes for a 4-wheeler to cross this junction during train crossing times. Though an underpass was proposed, there is no progress for many years.
REAL ESTATE DEVELOPMENTS IN HORAMAVU:

Bangalore is a fast growing and developing city owing to the many MNC's, IT sector and outsourcing companies. These factors have attracted many people from other parts of India and the world resulting in high demand for residential living spaces in the city. However the bad transport system, the congested roads and traffic snarls necessitate buyers to look for their dream houses near their workplace.
Due to the nearby tech parks, railway stations, educational centres and hospitals, the realty sector is picking up in Horamavu. Developers, big and small have come up with innovative designs of penthouses, plots, apartments and villas to grab the attention of buyers of all income groups.
But with so much choice, it becomes difficult to make the right choice. So this is where I, as an architect can help you make a decision. I have reviewed the design of some of the properties in Horamavu so that you can understand the efficiency of the plans of these properties. They have been listed here:

Buildings in nearby areas include those in East Bangalore. I have reviewed apartments in Hennur, Horamavu, Hebbal and Thanisandra that fall under this zone. You can read about it here:
If you found this post useful, I would really love it if you pin it or share it. I have not blocked the site just because your ad blocker is switched on because I hope my content will be useful to you. But I am able to run this site only because of the ads. So I will be obliged if you turn off your ad blocker. Thank you!