ARCHITECTURE COURSE IN INDIA
The Architecture Course is of a minimum duration of 5 academic years or 10 semesters of approximately 16 working weeks each inclusive of six months/one semester of approximately 16 working weeks of practical training in a professional Architect's office. The Course is conducted in two stages –
The first basic course of duration of 3 academic years / 6 semesters of approximately 16 working weeks each.

The second stage of the course of duration of 2 academic years /4 semesters of approximately 16 working weeks each.

A candidate who has completed only the first stage is not qualified for Registration under the Architects Act, 1972.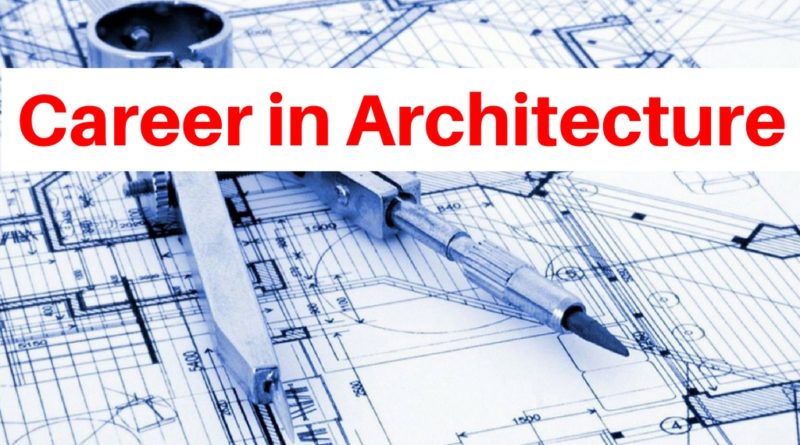 It is important to renew the registration with the Council of architecture before it expires.As an Architect, I have described in detail all that you need to know about renewal of registration, here under the following headings:
Who is eligible for the architecture course?
Is the aptitude test in Architecture compulsory in India?
Where is the aptitude test conducted in India?
What are the criteria for admission to the architecture course?
What is the maximum intake in the Architecture course in India?
What is the format of the examinations and minimum pass % for admission?
Describe the subjects of the first part or the basic course?
Describe the subjects of the second stage of the Architecture course?

 



WHO IS ELIGIBLE FOR THE ARCHITECTURE COURSE?
The minimum academic qualification for admission to first year of 5-year B. Arch degree course is that the candidate must have passed 10+2 or equivalent from a recognized Board/University with Mathematics as a subject of examination with at least 50% aggregate marks.

 



IS THE APTITUDE TEST IN ARCHITECTURE COMPULSORY IN INDIA?
The National Institute of Advanced Studies in Architecture (NIASA), Pune, an Academic Unit of the Council of Architecture (COA), conducts a National Aptitude Test in Architecture (NATA) far admission to first year of 5-year Bachelor of Architecture (B.Arch) degree course for all Architectural Institutions in the country, including NITs, IITs, Government Institutions, Government-aided Institutions, Universities, Deemed Universities and Private Universities, established by a Central or State Legislature and other private institutions. It shall be mandatory for every Architectural Institution imparting 5-year B.Arch degree course in the country to join the NATA and to admit students on the basis of valid NATA marks.
WHERE IS THE APTITUDE TEST (NATA) CONDUCTED IN INDIA?

NATA is conducted at various designated Test Centers in COA approved Architectural Institutions in the country on all working days starting from March 01. The registration for NATA at the respective Test Centers shall begin from February 15. The details of Test Centers and NATA registration is available at:
For further information, you can contact the Director, NIASA, Pune at Phones: 020-22952262, 65731088, Mobile: 09423582528,
E-mail: [email protected],in, [email protected].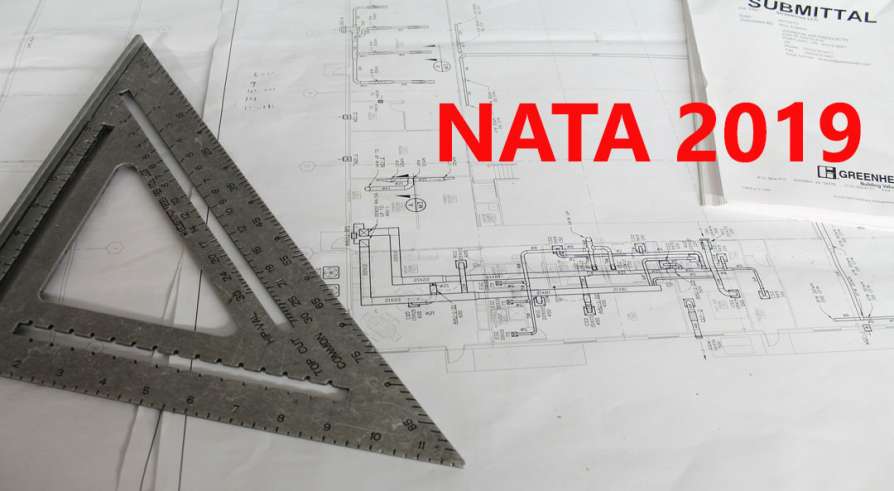 WHAT ARE THE CRITERIA FOR ADMISSION TO ARCHITECTURE COURSE?
The admissions are carried out by the State Govt./Competent Authority/Association of Architectural Institutions in the State, based an the marks obtained in NATA and the qualifying examinations as mentioned above, in the ratio of 50:50.
After NATA, all Architectural Institutions in the country are required to submit a list of students admitted in the B.Arch degree course, mentioning their total NATA score and total marks in qualifying examination, to the Council.
The Council of Architecture is the final authority in India as far as regulating Architectural Education and Architectural Profession is concerned. Candidates, who are not admitted on the basis of valid NATA marks, will not be considered for registration as an "Architect" under the Architects Act, 1972 with the Council of Architecture, irrespective of their obtaining a B.Arch degree. Registration as an "Architect" with the Council of Architecture is mandatory for pursuing the profession of Architecture and employment in Central/State Governments Services in the country

 



WHAT IS THE MAXIMUM INTAKE IN THE ARCHITECTURE COURSE?

The sanctioned intake of candidates at the first year level does not exceed a maximum of 40 in a class. If more than 40 candidates are admitted, separate classes are organised.
The Institutions may permit, at their discretion, migration of students from one Institution to another subject to the maximum number of students not exceeding the permitted maximum intake in a class.
WHAT IS THE FORMAT OF THE EXAMINATIONS AND MINIMUM PASS % REQUIRED?

The University or an independent examining body conducts the examinations at the end of each semester.

The sessional work shall, as far as possible, be assessed by a jury of internal and external examiners.

The weightage of marks for subjects having both sessional work marks as well as examination marks may not exceed the ratio of 50:50.

The pass percentage shall not be less than 45% in each subject and shall not be less than 50% in the aggregate.

Only candidates who have passed in the internal assessment, shall be permitted to appear in an examination.
GIVE A BRIEF DESCRIPTION OF THE SUBJECTS OF THE BASIC COURSE– FIRST 3 YEARS.

Architectural Design -Applying the knowledge gained in other subjects and to design buildings of medium complexity e.g. Schools, Colleges, Dispensaries, Shops and Houses, etc., and present them in graphic form.
Building Construction -Knowledge of various methods of building construction of medium complexity with timber, stone, bricks, concrete etc. including foundation, walls, roofs, staircase, joinery and finishes.
Building Materials and Sciences -Knowledge of basic building materials and their behaviour such as bricks, stones, metals, timber and finishing materials. Effects of climate on built environment to be able to design for comfortable conditions.
Architectural Drawing and Graphics -Ability to present in graphic form all elements of design – Study of shades and shadows, textures, tones, colours, geometrical form, perspectives and projections, free hand drawing and rendering.
History of Architecture -Study of various styles of Architecture and methods of construction through the ages in the world with emphasis on Indian Architecture.
Workshop Practice -Ability to make building models with various materials such as card-board, wood, plastics, plaster of paris and metals. Ability to make simple joints in timber, pipes and other materials.
Landscape Design -Understanding of Landscape elements like trees, shrubs, plants, water, rocks and development of landscape planning and application in architectural design.
Structural Mechanics and Theory of Structures – Understanding the structural concepts and behaviour of structural elements, simple calculations for columns, beams, frames, footings, slabs, walls in concrete, steel and timber.
Surveying and Levelling – Understanding of various survey and levelling instruments, carrying out surveys of land of medium complexity and preparation of survey plans.
Building Services and Equipment – Study of and designing for water supply, drainage, sewage disposal, electricity supply, wiring and lighting for buildings.
Humanities – Study of sociology, economics and culture, as applicable for design of human settlements.
Estimating and Costing – Systems of taking out quantities and estimating for all trades involved in construction of medium complexity.
Principles of Human Settlements – Man and environment : Biological and behavioural responses to human settlements; Design for living, natural and built-environment.
Ancient texts and treatises on settlement and area planning in India.
Human settlements during ancient medieval and modern periods in India, Europe and other parts of the world. Characteristics of human settlements built by Muslims and Hindu rulers in India.
GIVE A BRIEF DESCRIPTION OF THE SUBJECTS OF THE SECOND STAGE–LAST 2 YEARS.

Architectural Design, Planning and Thesis – Design of complicated buildings and campuses involving analytical studies of building and spaces from sociological, economic and cultural points of view such as Universities, industrial Estates, Housing Schemes etc. Thesis on a subject requiring detailed analytical study to lay down validity and design criteria presented in graphic form, models and report. Thesis may also be on research projects presented as a written report.
Building Construction, Materials and Specifications – Study of advanced building construction methods with new materials such as plastics, metals, synthetic boards and latest techniques in the use of concrete.
Building Sciences and Services – Study of Accoustics, Air-Conditioning, Heating, Cooling, Mechanical installations, Fire-control, Water supply and Drainage system for complicated buildings.
Town Planning (Theory) – A general understanding of Town Planning principles as they have evolved through the ages.
Professional Practice – The examination in professional practice is designed to assess the knowledge, skill and maturity which fit the architect to fulfil his professional duties and his understanding of the management of an office organisation for such as a purpose. The sylabii should cover the following areas of study:-
General principles of Indian Contract Act; Building Contracts generally, Conditions and forms of contract, Administration of contracts, Principles of arbitration, Indian Arbitration Act, 1940, valuation of properties, Architectural competitions; Easements of properties; Report writing; Codes of Practice; Conditions of Engagement; Duties and responsibilities of an architect in relation to owner, contractor, relate professional and public; Indian Standards & Codes of Practice.
Building Bye-laws – Study of building regulations to enable to design and prepare drawings for submission to concerned bodies.
Structure Systems – Study of new structural technology such as space frames, prestressing, shells and understanding of the limitations and scope of these techniques. Calculations for these techniques are not expected.
Electives such as: Urban Design, Interior Design, Building Management, Landscape Design, Urban Planning.

Intensive study of one or more of the subjects offered as elective depending upon the expertise available to an institution. The list of the subjects may be enlarged but they should be related to Architecture.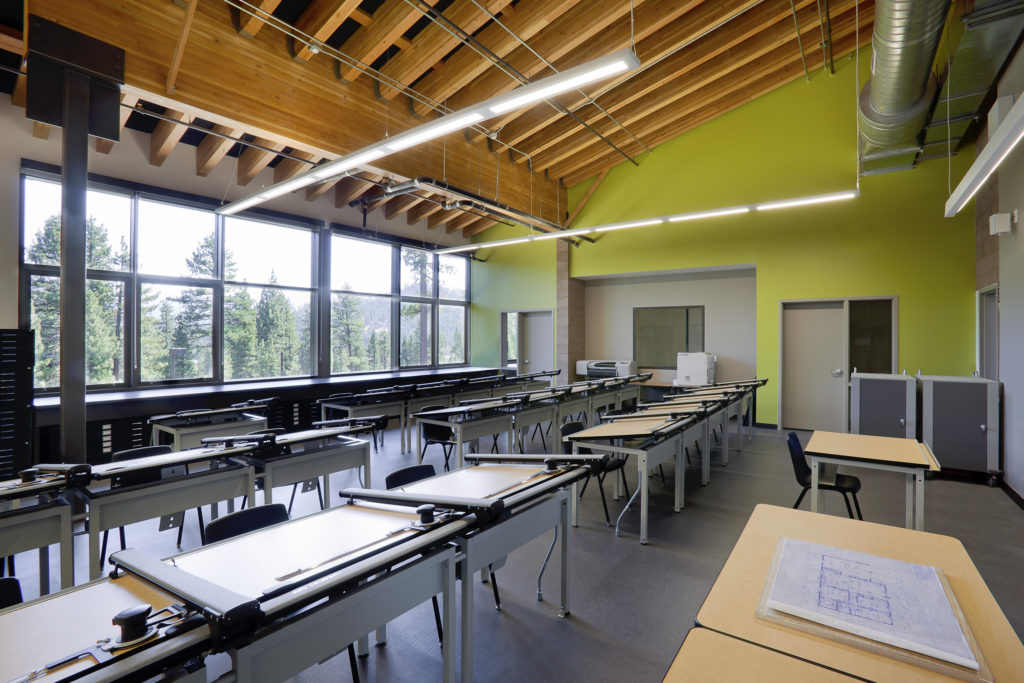 If you found this post useful, I would really love it if you pin it or share it. I have not blocked the site just because your ad blocker is switched on because I hope my content will be useful to you. But I am able to run this site only because of the ads. So I will be obliged if you turn off your ad blocker. Thank you!
Related Topics: