INTERIOR DESIGN OF A BATHROOM | An Architect Explains
Bathrooms may not be the most important part of the house but you can tell that the house has class if its bathroom is designed in style. By designing the interiors of a bathroom, you can create the ultimate refuge where you can indulge yourself with delicious-smelling hot baths. And, with the right colors and lighting, you can create the illusion of a roomy bath.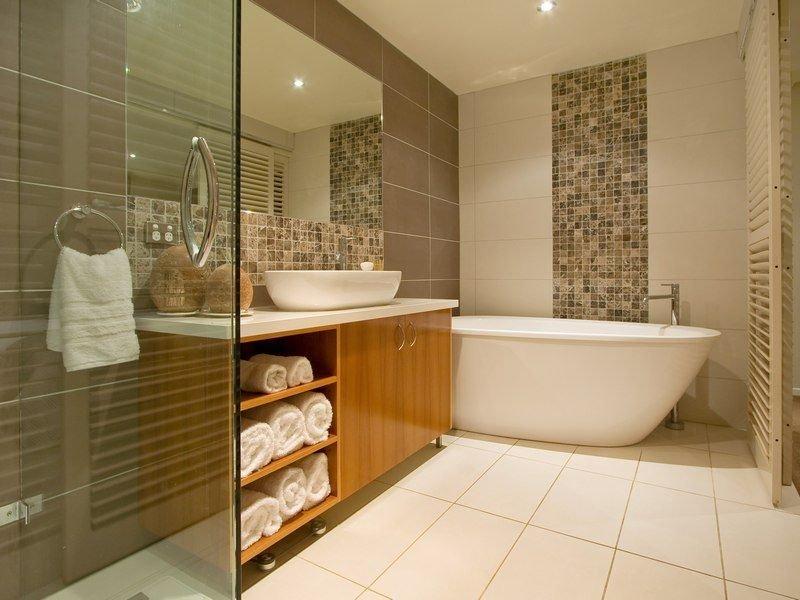 As an Architect, practising in Bangalore, India, when I am hired specifically for the design of the interiors of a Bathroom, there are certain planning considerations that I keep in mind. Listed here under the following headings, are some of the guidelines for the Interior design of a Bathroom:
DESIGN OF A BATHROOM:
In designing a Bathroom, you have to keep in mind some planning considerations, then consider the type of bathroom (powder room, 3-fixture bathroom or family bathroom). All of this has been explained in the links given below.




You may also like to read about:
In designing a bathroom, you need to plan for the fixtures and accessories that you desire. There are typically 4 basic fixtures in a Bathroom in addition to other bathroom fittings. They should be installed at certain standard heights and positions, which you may not be aware of. You can read more about them and the well-known bathroom fittings in India here:
As an Architect, practising in Bangalore, India I have given some tips and ideas for Bathrooms to make them comfortable and not cramped by using every inch wisely. When in doubt, refer to the internet for ideas in sites like Pinterest etc.
The ancient Indian science, Vastu Shastra  lays down guidelines on the ideal location and design of Bathrooms. In case you want to refer to the Vastu Shastra guidelines for the design of Bathrooms, you can read about it here.
For a concise reference guide for your Bathroom, please refer to the posts on my blog: House Construction in India
For a concise Vastu guide and Vastu evaluation of your Bathroom, refer to the following post. This will help you decide whether you want to make some changes and corrections in your house:
Related Topics:
If you found this post useful, I would really love it if you pin it or share it. All it takes is a simple click on the "pin it" "like," "share," "tweet," or Google+ buttons below the post.