PLATFORM BED | An Architect Explains
A platform bed is exactly what the name implies – a simple, raised wooden or metal platform on which a mattress is placed. There is no box spring and in many cases, no head or foot board and is usually very low set. A platform bed can be described as a "minimalist" bed, ideal for people who prefer spacious but simple rooms.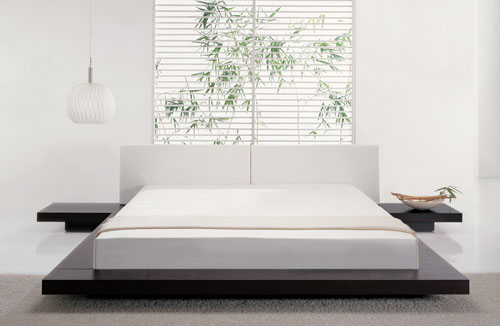 Listed here under the following headings, are some of the Guidelines for the design of a Platform bed. As an Architect, I have explained each of these guidelines under the following headings:
What are the types of platform beds?
What are the advantages of a platform bed?
What are the main components of a platform bed?
Why is a platform bed better than sleeping on the floor?

 



WHAT ARE THE TYPES OF PLATFORM BEDS?
Contemporary Platform Bed: has low features with straight bold lines and colour contrasts that give a dramatic effect to the room as a whole. There may be additions like leather padded headboards or side tables.

Japanese or Asian:  Though platform beds are mostly designed in the European style, some also draw inspiration from the Asian style. For instance, there are beds similar to the traditional Japanese tatami mats.
Traditional and Transitional:  Reflecting the art and craft era, these beds beautifully infuse the traditional and conventional aspect of designing, in a contemporary platform bed.
Storage Platform Beds:  Platform beds with storage drawers located beneath the side rails or incorporated into the foot-board of the bed. In other types, a retractable storage headboard offers deep storage within. The storage drawer can hold a mattress, so that it can be pulled out as a trundle bed.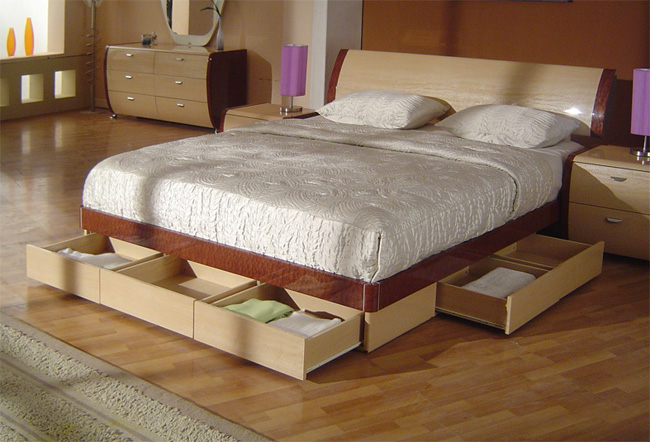 WHY ARE THE ADVANTAGES OF A PLATFORM BED?
Design: The sleek, minimalist design which works well with both a traditional Zen or Japanese theme as well as with a more modern, contemporary look.

Light: They are less bulky and therefore often easier to move around than some traditional beds of the same size.

Comfort: They offer the users a comfortable good night's sleep, without them ending up with back pains or numb muscles in the morning.
Stability: The sturdy platforms of the platform beds also make the beds more stable and less likely to collapse than its counterparts.
Do-it-yourself: Platform beds are also popular with 'do-it yourself' enthusiasts with practical skills. Assembling or building a platform bed is not too difficult a project as so many kits and plans are available online.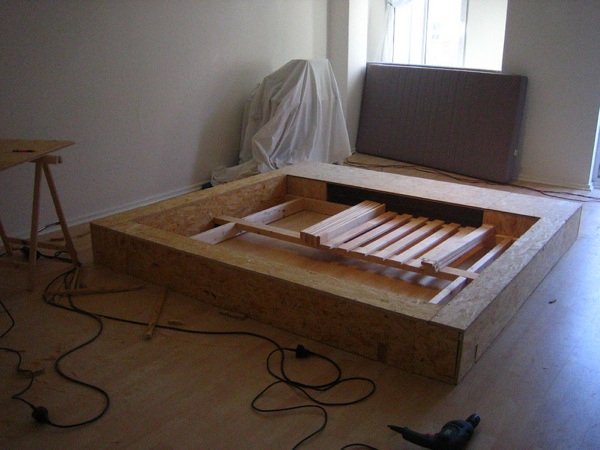 WHAT ARE THE MAIN COMPONENTS OF A PLATFORM BED?
Structure: A Platform bed comprises of a raised, flat, hard, horizontal surface that supports just a mattress. The platform is raised on legs or a support structure and does not contain any springs because the adequate support from slats or solid paneling of the platform bed provides firm cushioning.
Material: Platform beds are made from different materials such as wood and metal and can range from being extremely simple to a complex bed.
Attachments: While the simple platform beds are mainly the bed, the complex ones have additions such as headboards, footboards, canopies, extra flourishes and storage drawers.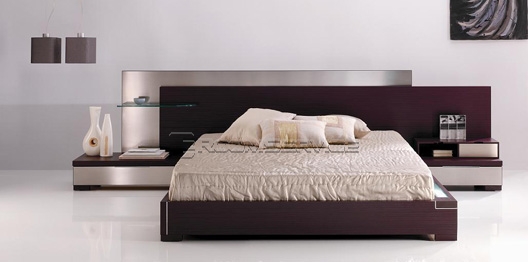 SINCE A PLATFORM BED IS SO BASIC, HOW IS IT AN IMPROVEMENT TO SLEEPING ON THE FLOOR?
The answer is that most modern platform beds don't simply consist of a solid slab of wood or metal. Usually there are a number of individual slats criss-crossing between the edges of the outer frame. This gives it a small degree of "springiness" that can make it a more comfortable piece of bedroom furniture than you might expect. A platform bed is often used with a simple high quality futon mattress or a modern foam mattress. Thus a platform bed is unlike Futon beds or trundle beds which are floor beds.

If you found this post useful, I would really love it if you pin it or share it. I have not blocked the site just because your ad blocker is switched on because I hope my content will be useful to you. But I am able to run this site only because of the ads. So I will be obliged if you turn off your ad blocker. Thank you!
For information on other Bed Types, go to: