Chowriappa Constellation, Hennur, Bangalore | An Architect Reviews
Chowriappa Constellation is an under-construction apartment complex by Chowriappa Constructions Pvt. Ltd. in Hennur, Bangalore East. It has 100 units in 2-bed, 3-bed and 4-bed configurations distributed in 15-storeys in eight towers on a 2 acre property.  Possession of the project is expected by July 2016. Residential complexes by other reputed builders in Hennur are Purvankara Palm Beach, Shriram Luxor, LGCL One Street and Salarpuria Gold Summit.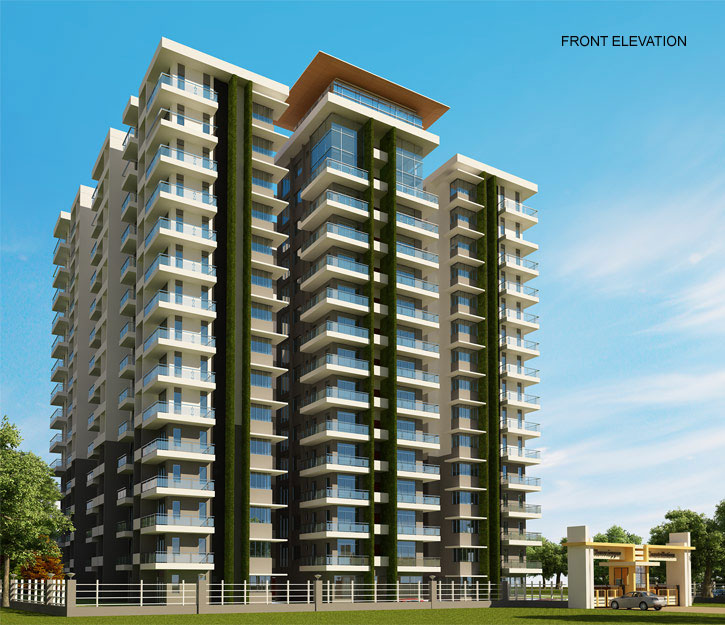 LOCATION OF CHOWRIAPPA CONSTELLATION, HENNUR, BANGALORE
Chowriappa Constellation is located on Hennur Main Road which is a nice location. It is well connected to all parts of Bangalore and is only 8 km from MG RoadVidyaniketan Academy and St. Michael's high school are just four minutes away from this place. The Srimampura Railway Crossing is 3.7 kilometers away from this project. Aveitha Hospital is 0.5 kilometers away, and Canara Bank and ATM are 0.2 Kilometers away from this place. Other public facilities such as bus stops, entertainment places, parks and others are just a few blocks away.

ABOUT THE BUILDER, CHOWRIAPPA CONSTRUCTIONS PVT. LTD.
The group was founded during the 1930's, by "Maistry" Chowriappa who worked under the British as a civil contractor. He was awarded a Gold Medal for his services in the construction field from Her Majesty's Government during the British Raj in India. Therefore it is one of the oldest construction house at Bangalore.
The company was involved in construction of many old buildings in Bangalore such as St. Martha's Hospital, the Bangalore Football stadium,

Francis Xavier's Cathedral, the Gosha Hospital, Peters Seminary

and many Hotels and Churches across Tamil Nadu and Karnataka.
The firm was converted in to Private Limited Company in the name of M/s. Chowriappa Constructions Private Limited and their
registered office is situated at 6th floor, Cristu Complex, No.41, Lavelle Road, Bangalore 1. It is managed by the Director, Mr.Ashok Chowriappa.
ABOUT CHOWRIAPPA CONSTELLATION, HENNUR, BANGALORE
There are 100 apartments in configurations of 2 BHK with area of 1414 sft, 3 BHK with areas ranging from 1586 sft to 2050 sft and 4 BHK with areas ranging between 2790-3378 sft. These apartments are distributed among the 8 towers of  G + 14 floors. The prices range between 70.70 lakhs to 1.68 crores. Chowriappa Constellation was launched in April 2013 and is expected to be ready for occupation, 3 years later by July 2016. 
According to the builder, the plans are "Vaastu compliant". In order to achieve proper vastu compliance, each tower has only one unit per floor. This way the rooms can be placed in the correct positions as dictated by Vastu Shastra. You can read more about the scientific principles that govern vastu shastra principles here. Due to this arrangement,  "360 degrees ventilation" and light has been achieved.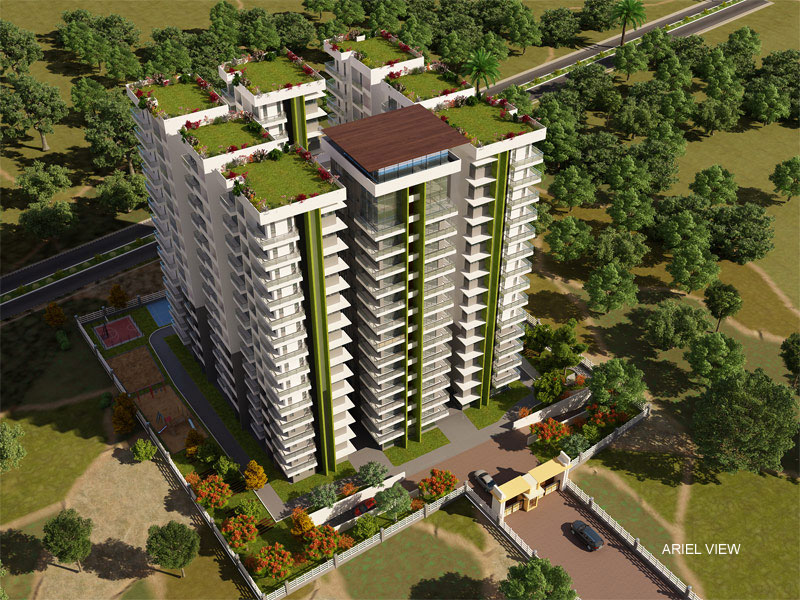 AMENITIES IN CHOWRIAPPA CONSTELLATION, HENNUR
Club house with health club, gym, Spa, Table Tennis, Billiards Table, Multipurpose hall with pantry area, Basket ball court, Jogging track around the building, Walking track, Badminton court, swimming pool, landscaping, water bodies and Kids club. Provision for 24 x 7 security with intercom facility to apartments.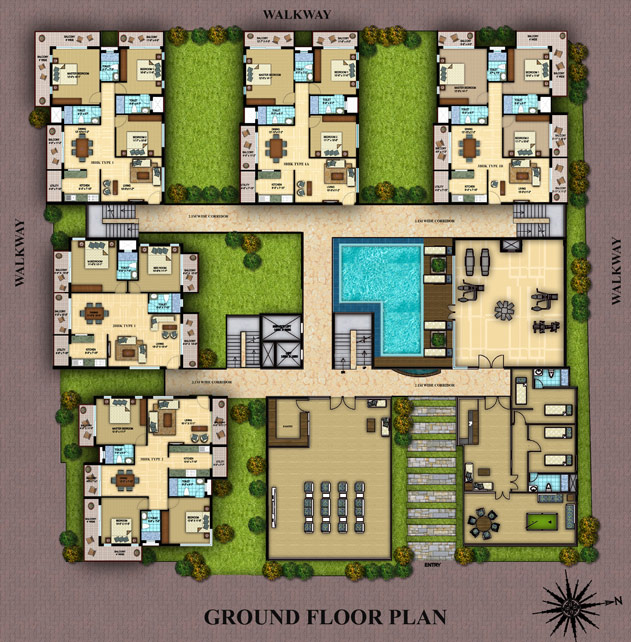 SPECIFICATIONS IN CHOWRIAPPA CONSTELLATION, HENNUR, BANGALORE
Structure: R C C frame structure with 6″ solid concrete block masonry for external walls. 4″ solid concrete block masonry for internal walls.
Flooring: In lifts, lobbies, corridors and staircases in the Ground floor: Granite flooring. In apartments: Vitrified tiles and  in Bathrooms, balconies and utility areas, anti-skid ceramic tile flooring.
Bathrooms: Ceramic glazed tiles up to 7 ft hieght,  Hindware / parryware or equivalent sanitary wares,  Jaquar or equivalent cp fittings, provision for geyser and exhaust fan and powder-coated aluminium glazed ventilators.
Kitchen: 20 mm granite platform with stainless steel drain board sink.
Doors and windows: Main door of solid wood door frame, painted or polished. Windows: 3 track upvc front sliding windows with mosquito mesh.
Electrical: Anchor, roma or equivalent modular switches and fire resistant, electrical wiring.
Generator backup: for common facility BUT generator backup for individual flat at additional cost.
Water supply: 24/7 water supply.
Lift: High speed elevator for suitable capacity.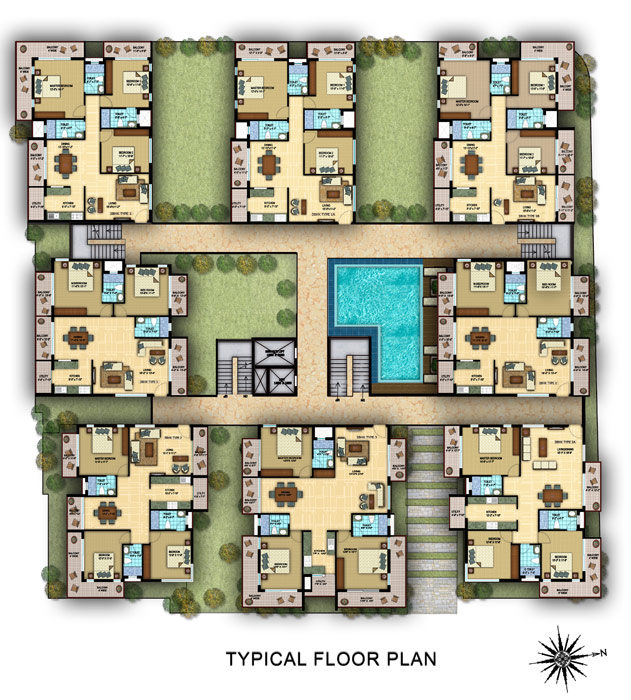 ARCHITECT'S REVIEW OF CHOWRIAPPA CONSTELLATION, HENNUR, BANGALORE:
Being an Architect based in Bangalore, I am in a position to review some of the projects and builders in Bangalore. Since my reviews are unbiased and solely based on the merits and demerits of the design of the buildings, they should help you in making the right decision when buying a flat.
POSITIVES OF CHOWRIAPPA CONSTELLATION, HENNUR, BANGALORE:
Location: The location on Hennur Main Road and near the ORR, Hebbal ring road and Manyata Tech Park makes it very attractive to the IT crowd. Moreover, schools, tech parks, hospitals, MG Road and the Airport are all within reach.
Resale Value: Chowriappa Constellation will have good resale value because of it's excellent location.
Design and appearance:  The 8 towers, are separate but at the same time connected to each other by corridors. The advantage in having them separate is that there is ample light and ventilation to each and every unit.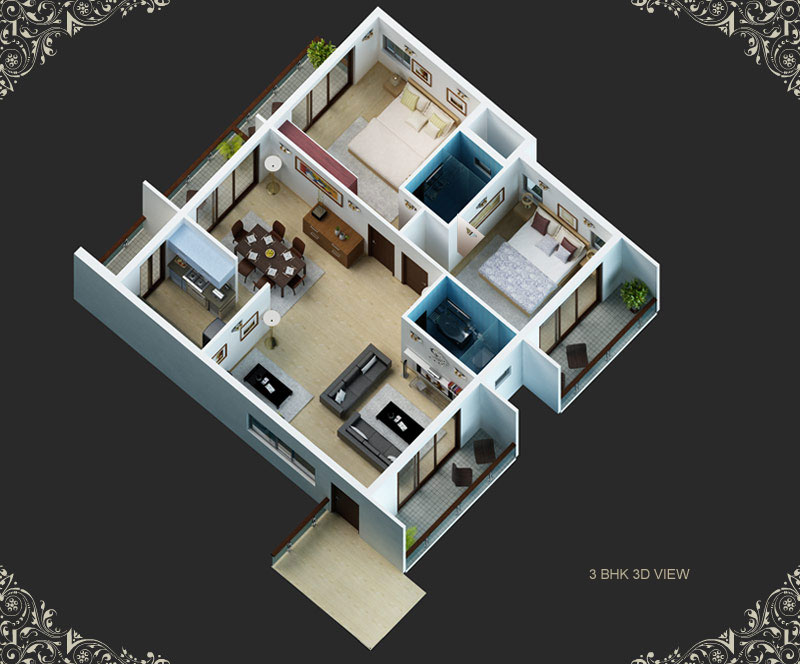 Living room: The living room and dining room are separate but still open to each other in most apartments. This arrangement is better than the rectangular hall arrangement seen in some of the units, because the living and dining get 3 walls each, for placing furniture. The dimensions are very comfortable, making it a spacious space. But there seems to be a lot of wastage of space between the dining and living, that serves as circulation space to the bedrooms.

Kitchen: The kitchen and utility are separate and of good sizes and can accommodate a lot of gadgets and storage. See my post on Kitchen sizes in design of a Kitchen.
Bedrooms: All the bedrooms are comfortably sized and surprisingly 2 and sometimes even 3 bedrooms have attached balconies. See my post on Design of a Bedroom,
Bathrooms: The bathrooms are of good size especially in the 3BHK units. Their comfortable dimensions make them look and feel spacious unlike the bathrooms in many other projects. Usually the bathrooms are compromised in a bid to reduce square footage.
Dining Room: In all the units, the dining room gets direct light and ventilation just like the living room and has an attached balcony. This is so unlike most other apartment projects.
Balconies:  Balconies are 4′ wide which is comfortable for sitting.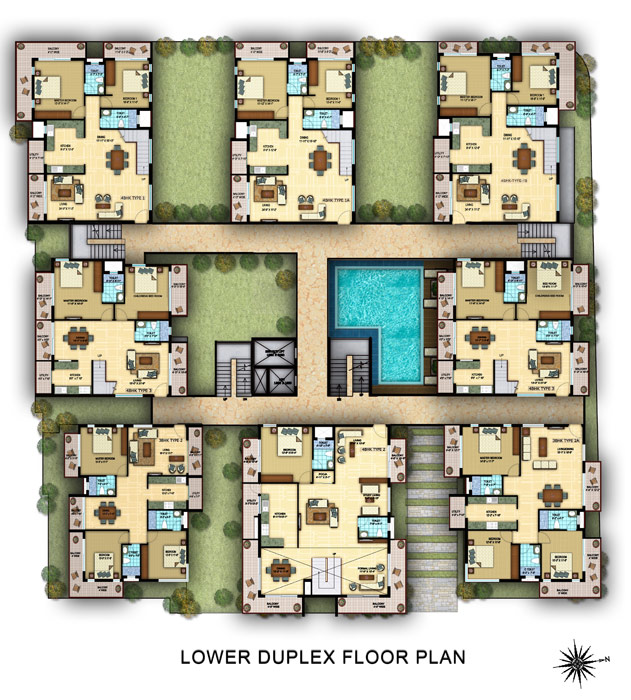 NEGATIVES OF CHOWRIAPPA CONSTELLATION, HENNUR, BANGALORE
Reputation: Chowriappa Constructions is a mid-level construction group and does not fall in the bracket of "established builders." They have only 2 completed projects and 2 on-going projects to their credit. So they are relatively new in the apartment market.

Square footage: The super built-up area of the apartments is on the higher side because in addition to the usual living room balconies, there are attached balconies to the dining area and all the bedrooms. Nowadays apartments are of much lower square footage to encourage more buyers. This is achieved by restricting the number of balconies to only one for 2 BHK and two for 3 BHK.

View from apartments:  Though the builder claims that all units have a '360' degree view, in reality some of he rooms will be facing other blocks.
Lobby/corridor: To have a lobby before a toilet is good, as the bedroom and toilet doors can open from this space instead of from other rooms. But when the lobby becomes disproportionately big it is just a waste of space and it all adds up in the built-up area. So effectively you are paying for wasted space. In Chowriappa Constellation, there are unnecessarily long corridors.

Foyer: None of the units have foyers which would have been advantageous as they serve as  'pause' spaces as one enters the apartment. Also they are a useful place to keep the footwear.
Vastu compliance: Thought the builder claims that the project is Vastu compliant, the kitchens in some of the units do not fall exactly in the SE quadrant but lie in the South. You can read more about Vastu Shastra Guidelines for Design Of a House here.
This is my unbiased review of Chowriappa Constellation, Hennur, Bangalore. The location is good and hence it will have good resale value. The overall layout, design and elevation are okay but not as efficient as other projects in the same area. Also, it is marketed by a relatively unknown builder, Chowriappa Estates Pvt. Ltd.  So I will give this project a rating of 7.4 out of 10. For information on other apartments designed and executed in East Bangalore, go to:
For more information on buildings/projects designed/executed completed in Bangalore, go to:
If you found this post useful, I would really love it if you pin it or share it. I have not blocked the site just because your ad blocker is switched on because I hope my content will be useful to you. But I am able to run this site only because of the ads. So I will be obliged if you turn off your ad blocker. Thank you!