BUILDINGS IN EAST BANGALORE | An Architect Reviews
Bangalore is divided into East, West, Central, South and North as per the cardinal directions. East Bangalore is a conveniently located area, is in the forefront of new business development in the city, has many tech parks and has stretches of greenery. Therefore, it is one of the most sought out areas to reside in the city. Listed here under the following headings is all the information that you need to know more about East Bangalore:
Layouts under East Bangalore
Business organisations in East Bangalore
Connectivity to East Bangalore
Malls and hospitality in East Bangalore
Hospitals and educational institutions in East Bangalore
Natural beauty of East Bangalore

 



LAYOUTS UNDER EAST BANGALORE:
The layouts and areas that come under East Bangalore include:
Bellandur, Brigade Road, Brookefield, Byatarayanapura, C.V. Raman Nagar, Domlur Layout, Dooravani Nagar, Horamavu, HRBR Layout, Indira Nagar, ITPL Road, Jayamahal Road, Jeevan Bheema Nagar, Kadugodi, Kodihalli, Krishnaraja Puram, Mahadevapura, Marathahalli, Old Airport Road, Ramamurthy Nagar, Thippasandra, Varthur, Vimanapura, Whitefield.
BUSINESS ORGANIZATIONS IN EAST BANGALORE:
Bangalore East has several tech parks, where the majority of Bangalore's IT workforce go to work. These include: Huge tech parks like International Tech Park (ITPL and ITPB) in Whitefield, which provide facilities for multinational giants like GE, Xerox, iGATE, IBM, Mu Sigma, Airtel, Vodafone, MPC Moving Picture Company,TCS, Unisys, Delphi, Huawei, Oracle, Perot Systems and other medium and small sized companies. Outside ITPB, in Whitefield, numerous companies like Dell, Tesco, Shell, Aviva, GM, Schneider Electric, Sapient, Goodrich / UTC aerospace and Daimler Chrysler, Symphony, Teleca Corp and Tangoe have also come up.

Bagmane Tech Park in C V Raman Nagar is home to some of the most prominent companies of the World like HSBC, Motorola, Sapient Corporation, Yahoo!, Oracle Financial Services Software Limited, HP, Juniper Networks, Ericsson, Lenovo, Texas Instruments, LinkedIn, MphasiS, Sasken, Novell, Cognizant Technology Solutions, Ogilvy, Volvo, Dell, etc
RMZ Infinity is yet another tech park on Old Madras Road and includes business centres like Google, Synopsys, Thomson Reuters, State Street, LM Wind Power, Cassidian, British Telecom, GE, Etisalat, AXA etc.
Prestige Tech Park II is a commercial development by Prestige Group, located on  Marathalli-Sarjapur  Outer Ring Road. It houses many corporates like J P Morgan Chase, Oracle, Nokia, Airtel, Altair Engineering.
Manyata tech park on the Outer Ring Road near Hebbal, which houses 70,000 IT employees and companies like IBM, Target, Philips,  and Cognizant is still growing and expected to have more than 1.2 lakh employees in the near future.
Being well connected to the rest of the city, renowned business organizations like Wipro, Container Corporation of India, Hindustan Lever Research Center, Jaico Automobile Engineering, United Telecom etc.  are also branching out to Bangalore East.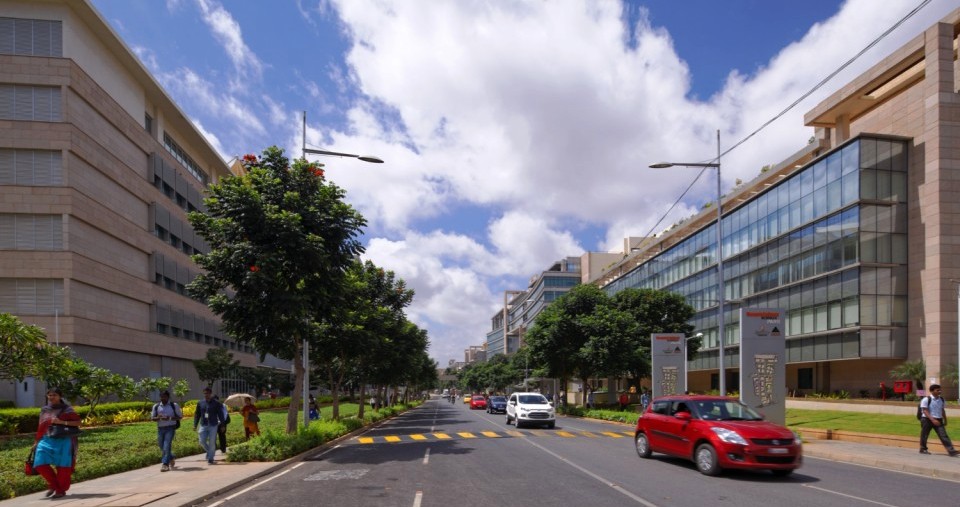 Planned residential apartments, educational institutions, clubs, art houses dot the area Also the place is a tourist favourite for many highlights including lakes like Bellandur Kere, Vatur Kere, Yellamallappachetty Kere etc.

 



CONNECTIVITY TO EAST BANGALORE:
A lot of roads and metro work is happening in East Bangalore to improve the connectivity to the CBD, the International Airport and rest of Bangalore. These include:
Peripheral Ring Road: The 116 km proposed Peripheral Ring Road shall ease the connectivity between Hennur Road, Bellary Road & Old Madras road amongst others.
Metro Rail: 72 kms Metro Rail Phase 2 – A Parallel Line is planned to the North South Corridor, running between Nagawara to Gottigere in the South of Bangalore. On completion of this, commute time between Hennur Road to the southernmost part of the city could come down to a mere 20-30 mins. Moreover, Hennur lies in close proximity to the 31 km mono rail link from JP Nagar to North Bangalore.

High Speed Rail Link: Proposed 33 kms High Speed Rail Link which will connect city centre and International Airport by the year 2016, will have two stops, one at Hebbal and the other at Yelahanka both of which are close to Hennur Road.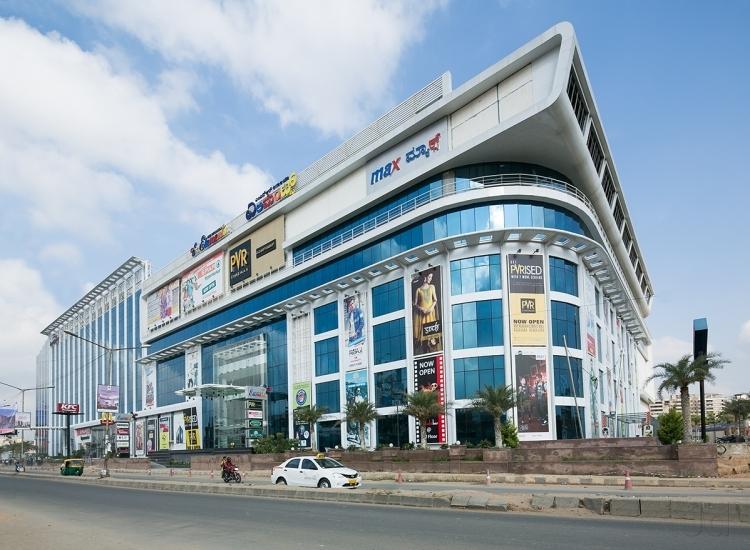 MALLS AND HOSPITALITY IN EAST BANGALORE:
Malls and hospitality projects are expected to increase the development potential in the region. These include Kirloskar Mall, dElements Mall on Thanisandra Road, an upcoming mall on Banaswadi Main Road, hotels like JW Marriott, Vivanta by Taj, The Zuri and Trident. In addition, there are many restaurants, pubs, cafes and lounges.
HOSPITALS, EDUCATIONAL INSTITUTIONS IN EAST BANGALORE:
A number of educational institutions and engineering colleges are located in East Bangalore. Hospitals Like Baptist Hospital, Columbia Asia, Chinmaya Mission Hospital, Manipal Hospital, Cloud Nine, etc. Even the Bangalore International Airport is almost a part of Bangalore East.


NATURAL BEAUTY OF EAST BANGALORE:

There are many beautiful lakes such as Bellandur Kere, Vartur Kere, Yellamallappachetty Kere, Nagawara lake and KR Puram Kere. Tourist areas like Lumbini Gardens has been developed on the Nagawara lake front. Recently a floating restaurant was added here. The fact that East Bangalore has a lot of green cover and parks is also enticing for people looking to settle down.

Due to all the advantages mentioned above and the hectic development activity in the recent years, many builders have launched big residential projects in East bangalore. Some of the projects, have been reviewed by me, an architect, to help you to decide which home is the best one for you.
HORAMAVU AREA:



HENNUR AREA:



HEBBAL AREA:
For more information on other buildings/projects designed/executed completed in Bangalore, go to:
If you found this post useful, I would really love it if you pin it or share it. I have not blocked the site just because your ad blocker is switched on because I hope my content will be useful to you. But I am able to run this site only because of the ads. So I will be obliged if you turn off your ad blocker. Thank you!