FAMOUS ARCHITECTS IN INDIA
India has produced many good architects right from the early eras to present day India. Unfortunately, not much is known about the architects who created the wondrous temples, mahals, palaces, masjids and buildings of the ancient India. However the architects who shaped the style of buildings in Contemporary India are notable. Here is a list of some of the well known, contemporary Architects in India.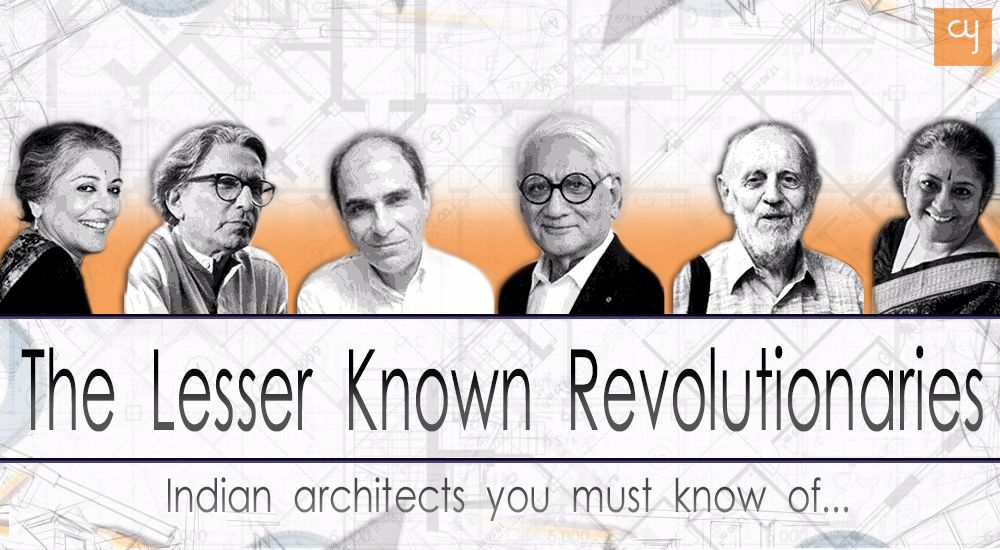 ANANT D RAJE
ACHYUTKANVINDE
BALAKRISHNA V DOSHI
BRINDA SOMAYYA
CHARLES CORREA
HAFEEZ CONTRACTOR
I.M. KHADRI
KULDIP SINGH
LAURIE BAKER
RAJ REWAL
ROMI KHOSLA
SEN KAPADIA
SHIRISH BERI
UTTAM JAIN
VASANTH KAMATH
If you found this post useful, I would really love it if you pin it or share it. I have not blocked the site just because your ad blocker is switched on because I hope my content will be useful to you. But I am able to run this site only because of the ads. So I will be obliged if you turn off your ad blocker. Thank you!



Also read about: