BATHROOM FITTINGS IN INDIA | An Architect Recommends
As an Architect I find the following brands in Bathroom fittings in India quite good. I have used all these brands in my projects and have found them to be of a high quality, long lasting, maintenance-free and with lots of options and designs to choose from. They have been listed in alphabetical order and not in the order of my personal preference.



AMERICAN STANDARD:–COMPANY-
American Standard Asia Pacific is part of Ideal Standard International, a privately-owned company, headquartered in Brussels, Belgium, operating independently in 30 Countries, in Europe, Middle East and Africa and Asia Pacific. The company also has presence in Central and South America via a joint venture called Incesa.
PRODUCTS:– With bathroom solutions as its core business, the company provides bathroom furnishings, fixtures and shower enclosures for residential, commercial and institutional buildings. Its products are sold under its strong international brands Ideal Standard, Jado and American Standard and local brands like Incesa Standard (Incesa), Armitage Shanks (UK), Ceramica Dolomite (Italy), Porcher (France and Incesa) and Vidima (Eastern Europe). The Products include:
Toilet – One Piece, Close Coupled, Wall Hung, E-bidet
Wash Basin – Countertop, Vessel, Wall Hung, Full/Semi Pedestal, Above Countertop, Under Counter.
Bathtub
Shower – Shower Panel/Column/Tray/Enclosure/Accessories.
Faucet – Two Hole, Dual Control, Single Lever Faucet.
Cisterns – Concealed Cistern.
Urinal.
INNOVATIONS: American Standard's innovative products include:
anti-microbial glazes that inhibit bacteria growth,
low-lead faucets,
unique flat jets in bathtubs as well as anti-leak faucets and
powerful flushing technologies that help conserve water.
DESIGNERS:- The company works with internationally known and award-winning designers including Marc Newson, David Chipperfield, Tomas Fiegl, Achim Pohl and Ronen Joseph. These bathroom collections consist of wash basin, bathtub and toilet bowl including a range of accessories and furniture that complement each other to allow the creation of a "total look".
ADDRESS: Shop Number 724, The Corporate Centre, Nirmal Lifestyles, Lal Bahadur Shah Marg Mulund (W), Mumbai, Mumbai 400080 Tel : (91) 22 6789 1212
WEBSITE: www.americanstandard.in
AQUEL (KLAUS WAREN FIXTURES)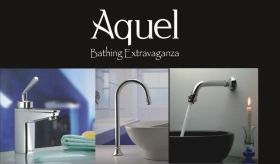 COMPANY – Klaus Waren Fixtures is a company which has been involved in the manufacture of bathing fixtures since 1992. It's best known by the brand Aquel. Aquel has created many innovative and trendsetting products such as the ceramic disc based fittings and colour and gold finished bath fittings. Their state-of-the-art manufacturing plant in Gujarat at Kutch (Bhuj) is the only one of its kind in India having robots that work 24×7 throughout the year.
PRODUCTS:
Concealed Dual Flush Valves
Rain Showers
S. L. Basin Mixers
Self Closing Taps
Wall Mounted Faucets
ADDRESS OF HEAD OFFICE: Klaus Waren Fixtures Private Limited, No. 285, Park View, B. A. K. Marg, Opposite Nappoo Garden, Matunga East, Mumbai, Maharashtra – 400 019 (INDIA) Tel:    +(91)-(22)-24148155 Fax:   +(91)-(22)-4187389
WEBSITE: http://www.aquel.in
GEBIN -GEBERIT

GEBERIT Group is a market leader in advanced sanitary technology throughout Europe and Asia. From the time of its establishment in 1874, the company has always been a pioneer in the sector, consistently setting new trends with its innovative, ecologically efficient and comprehensive sanitary solutions. After successful proving their mettle all over the world GEBERIT has initiated GEBiN, the exclusive Indian Partner with its premium Sanitary Products like the Flush & Toilet systems.
PRODUCTS:
Concealed and Pneumatic Cisterns Geberit is best known for its concealed water cisterns. The advantage of the concealed concept is that they remain invisible to the end user as they can be hidden behind prewall elements or even set in concrete into the wall or floor and only the toilet seat will be visible in the toilet. So no matter how small a toilet is, you can fit in a W.C.
Flushing system A distinguishing technical feature of Geberit flushing systems is economic water consumption, with water-saving technologies such as the dual volume and flush/stop technology.
Geberit Public (Infra-red Taps) By the touch free operation (infra-red control) water only starts to run when there is a hand under the tap. Compared to normal taps, this could amount to a saving of several hundred litres of water a day in toilets with a high visitor frequency. Similarly in the Geberit WT, water will run for a specified time and at a specified temperature at the touch of a button.

Geberit Public (infra-Red) Urinal This is a touch free urinal which flushes only after use as it is trigerred by an infra-red control system. Hence it is suitable in public places.
ADDRESS OF REGISTERED OFFICE: Varsav Plaza, 3rd Floor, # 12, Jayamahal Main Road, Bangalore – 560 046 Tel: +91 80 41289011 Fax: +91 80 9845372734
WEBSITE: www.gebin.in
GROHE

COMPANY: Friedrich Grohe established GROHE in 1936. Since then, in the following seven decades Grohe has grown to become Europe's largest and the world's leading single-brand manufacturer and supplier of sanitary fittings, holding roughly eight percent of the world market. Grohe Company Headquarters is in Düsseldorf. It has 6 production plants worldwide and Sales companies and offices in more than 130 countries in USA & Canada, South America, Europe, Africa, Middle East, Asia, Australia.
DESIGN ACCREDITATIONS: GROHE has received many coveted awards in the past seven decades, because of their innovative technology, design and quality. Some of the accreditations they have achieved are Design Plus, Good Design Chicago, iF design, reddot, 40 under 40, Designpreis BRD and Design award of the Federal Republic of Germany.
PRODUCTS:
Showers and shower faucets- include Shower Thermostats, Shower Mixers, Handshowers, Head and Side Showers, Shower Systems, Shower Rails and Unions, Shower Hoses, Shower Accessories, Faucets and Showers for Public Usage
Basin mixers and pillar taps – Faucets, Accessories for wash basin, Faucets for Public Usage,Installation Systems
Bath faucets and showers – Bath Thermostats, Bath Mixers, Spouts, Handshowers, Shower Rails and Unions, Shower Hoses, Faucets for Public Usage, Accessories for bath.
Bidet mixers – Faucets, Installation Systems.
Sanitary systems for WC – Installation Systems, Flushing Systems, WC Flush Plates, Accessories for WC
Sanitary systems for urinal – Installation Systems, Flush Valves, Urinal Flush Plates
ADDRESS: Grohe India Pvt. Ltd., Unit no. 218,2nd Floor, Splendour Forum, Jasola Distt. Centre New Delhi-110044 India Tel: +91-11-4062 2000 Fax: +91-11-4062 2018
WEBSITE: http://www.grohe.co.in
JAQUAR –

COMPANY: The Jaquar saga began in 1960, when Mr NL Mehra decided to start a bath fittings business. He launched a company, named Essco Sanitations and began to manufacture quality taps. This marked the first phase of the Jaquar story. Later, he set about to create another company to meet India's requirements of products which were in step with the latest design and technology principles of international markets. Thus in 1986, Jaquar & Company Ltd. was formed. Today, the Jaquar Group as a whole has emerged the market leader in the field of bath fittings in India. The Company has also gone global and is positioned in the United Kingdom, Middle East ( UAE-Dubai, Saudi Arabia, Oman, Bahrain) and Far East ( Thailand, Malaysia, Nepal and Sri Lanka). And its products have been very well received in international markets, where they have successfully competed with major international brands.
PRODUCTS:
Faucets for Basin, Bidet, Bath, Shower, Sink Fittings, Spouts,  Stop Cocks, Divertors.
Wellness Products
Utility Products
Water Saving Products like  Pressmatic Taps and Sensor Tap
Flush Valves/Cisterns
Lighting Products
AWARD: JAQUAR has been awarded Business Super brand 2008
ADDRESS OF CORPORATE OFFICE: Jaquar & Company Limited, 306, Udyog Vihar, Phase-II, Gurgaon (INDIA) Tel: +91-124-4746800, +91-124-2346531-32
WEBSITE: www.jaquar.com
KOHLER –
COMPANY: Kohler Co. one of the oldest and privately held companies in the United States, was founded in 1873 when an Austrian immigrant John Michael Kohler purchased a cast iron and steel foundry in Sheboygan, WI. His vision and dedication to excellence helped transform Kohler Co. into a highly successful family of businesses with operations in six continents in the following categories: Interiors Group, Kitchen & Bath Group, Global Power Group, Hospitality Group. Today, Kohler is the recognized leader in kitchen and bath design in USA.
The Kohler Kitchen & Bath Group has established itself  in North & South America (United States, Canada, Latin America), Europe, Africa and Middle East, Deutschland (Espana, France, Italy, Morocco, Russia, United Kingdom), Asia Pacific (Australia, China, India, New Zealand, Thailand) that manufacture plumbing products and cabinetry for the residential, commercial and industrial markets.
PRODUCTS (RESIDENTIAL):
Bathing.

Wash Basins (Sinks)

Bidets

Decorated Products

Faucets

Showers

Suites & Ensembles

Toilets

Toilet Seats

Service Parts

Accessories

Bathroom Furniture & Mirrored Cabinets
PRODUCTS (COMMERCIAL):
Faucets & Flushometers

Fixtures

Spa Products
ADDRESS: Kohler Co. 444 Highland Drive Kohler, WI 53044
WEBSITE: www.kohler.co.in
OYSTER: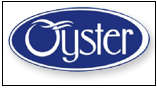 COMPANY : Founded in 2003 in India, OYSTER BATH CONCEPTS has already earned a reputation for its wide range of bath systems and accessories.
PRODUCTS: The products include the following Bathing systems –
Bathtubs – They come in a variety of capacities and a range of shapes and sizes and two categories to choose from — standard and those with futuristic functions.
Steam Rooms – which are fully loaded functionally with massage jets, rain shower, hand shower, dome light, vanity mirror, shampoo rack, exhaust fan, steam generator, toughened glass sliding doors, FM radio, LCD TV, hands free speaker phone, electronic jacuzzi etc.
Shower Enclosures – They come in a variety of shapes, with  frosted or clear toughened glass sliding doors.
Shower Panels – They come complete with Head and Hand Shower attachments, a Divertor Spout, small Hand Showers, Massage Nozzles, Mirrors etc
Spas – which are fully loaded functionally with massage jets, bubble bath, under white light, hand shower,  12″ TV screen, FM radio, pool light, wine bottle stand water level sensor, foot massager etc.
ADDRESS OF HEAD OFFICE: Oyster Bath Concepts (P) Ltd. D-73, Okhla Industrial Area, Phase – I, New Delhi – 110 020 Tel :  011-41610788,  Fax – 41610277
READ MORE:
For a concise reference guide for your Bathroom, please refer to the posts on my blog: House Construction in India
For a concise Vastu guide and Vastu evaluation of your Bathroom, refer to the following post. This will help you decide whether you want to make some changes and corrections in your house:
Related Topics:



If you found this post useful, I would really love it if you pin it or share it. All it takes is a simple click on the "pin it" "like," "share," "tweet," or Google+ buttons below the post.