PLANNING A BEDROOM | An Architect Explains
A Bedroom is primarily used for Sleeping, Resting, Convalescing, Dressing/Undressing, Storing Clothes, Personal Care etc which means it has to be a very private space away from the rooms meant for entertaining guests. A Bedroom is also used for other activities like Reading, Writing, Studying, Working, Watching TV, Listening to music, Caring for Infants, Sewing, Telephoning, Drawing/Painting, Doing Exercise, Hobbies, Storing bulk/seasonal items and should have calm and peace. Therefore in designing a Bedroom, one has to know some planning considerations: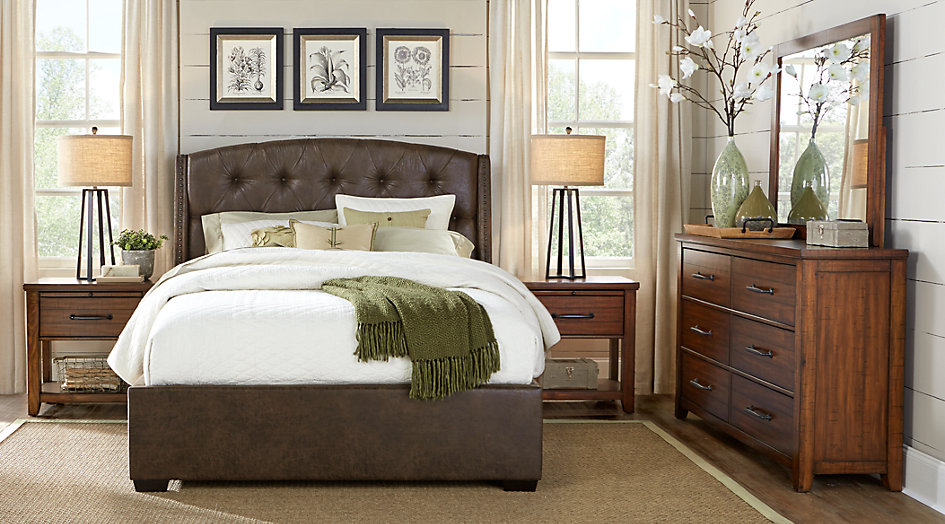 The design of a Bedroom requires careful planning considerations in order to have a very efficient and comfortable space. As an Architect, I have explained some of the design considerations that you must take into account before you plan or renovate your Bedroom. They have been explained here under the following headings:
What are the planning considerations for a Bedroom?
What are the typical pieces of furniture in a Bedroom?
What are the minimum clearances in a Bedroom?
What is the best location for a Bedroom?

 



 

WHAT ARE THE PLANNING CONSIDERATIONS FOR A BEDROOM?
The number of occupants of the bedroom – whether Single Occupancy or Double Occupancy.

The age of the occupants – whether a Master Bedroom, Children's Bedroom or a Guest Bedroom.

Size and type of Furniture.

Space allowance for Furniture.

Clearance and space around the Furniture for movement.

Storage space for clothes, dressing etc
WHAT ARE THE TYPICAL PIECES OF FURNITURE IN A BEDROOM?
The Typical pieces of furniture in a Bedroom and their sizes are listed below. The sizes of furniture may vary a little but does not affect the overall size of the Bedroom.There are several types of beds depending on the number of people sharing them:
Single Bed –

3'0″ x 6'10" (Cramped for an adult but suitable for a child)

Twin Bed –

3'3″ x 6'10" or 3'4″ x 7'0″ ( Okay for an adult)

Double Bed –

4'6″ x 6'10" or 4'6″ x 7'0″ (Cramped for 2 adults, but okay for 2 children)

Queen Size-

5'0″ x 6'10" or 5'0″ x 7'0″ (Cramped for 2 adults but okay for an adult and a child)

King Size Bed –

6'6″ x 6'10" or 6'6″ x 7'0″ (Comfortable for 2 adults)

Crib –

2'0″ x 4'6″ or 2'8″ x 5'0″

Bunk Bed –

2'8″ x 6'3″ (Suitable for 2 children)

Dressing Table –

1'3″ x 3'0″, 1'6″ x 3'6″, 2'0″ x 4'0″ etc.

Dresser or Chest of Drawers –

1'6″ x 3'0″, 1'10" x 4'0″

Bedside Table –

1'2″ x 1'2″, 1'6″ x 1'6″, 2'0″ x 2'0″

Desk –

1'6″ x 3'4″, 1'8″ x 3'6″

Chair –

1'6″ x 1'6″

Boudoir Chair –

2'6″ x 3'0″

Chaise Lounge –

2'0″ x 4'0″, 2'4″ x 5'0″ etc.

Closet  or  Wardrobe

– Each shutter size is about 1'6″ x 2′ depth x 7'0″ height. A 2 shutter Wardrobe is the minimum in a single occupancy bedroom and a 4 shutter or 6 shutter closet is necessary in a double occupancy Bedroom.
WHAT ARE THE MINIMUM CLEARANCES IN A BEDROOM?
To ensure adequate space for movement and the convenient use of furniture in the Bedroom, the following minimum clearances must be observed:
Between the wall and the furniture – 2″.

Between furniture units – 3″.

Between the foot of the bed and the dressing table/ dresser for dressing – 3'6″.

In front of Closet, Dresser/Chest of Drawers to open and use them – 3'0″.

On one side of bed to allow for movement and making bed – 2'0″.

On the least used side of the bed for making the bed – 1'0″. However, in case of single beds, they can be placed against the wall on the least used side.

For movement from the door through the room – 2'6″.

Turning diameter for a wheelchair – 5'0″.
WHAT IS THE IDEAL LOCATION OF A BEDROOM?
The bedroom being a space used for rest, relaxation, reading, writing, working, listening to music, convalescing, sleeping, phoning etc., it needs to have privacy, quiet and peace. It should be well lit and airy and preferably near some green garden etc as the oxygen released by plants is rejuvenating for the occupants. Keeping all this in mind, the location of the Bedroom depends on the Cardinal directions, and the layout of the rest of the house. To get some tips on the best location for Bedrooms, go to:
GOOD PLACEMENT OF FURNITURE IN A BEDROOM: 
The correct placement of furniture determines whether a Bedroom looks spacious, aesthetic and un-cluttered. It also decides whether the room becomes a relaxed place for restful sleep and spending family time. To know more, read my post on the correct placement of furniture:
Related Topics:
READ MORE:
Visit my blog on House Construction In India and carry out a Vastu evaluation exercise to judge whether the Bedroom in your house is as per Vaastu Shastra principles. Accordingly, you can decide to make some corrections so that it becomes suitable as per Vaastu.
If you found this post useful, I would really love it if you pin it or share it. All it takes is a simple click on the "pin it" "like," "share," "tweet," or Google+ buttons below the post.