Tata Aquila Heights, Jalahalli, Bangalore | An Architect Reviews
India's silicon city is growing taller. The proposed 32-storey tower, Aquila Heights by the Tata Housing Group in Jalahalli, once completed, will surpass the 24-storey twin towers of Bearys Lakeside Habitat in Hebbal as the city's tallest residential building.
LOCATION OF TATA AQUILA HEIGHTS, JALAHALLI, BANGALORE:
Aquila Heights that was launched in August 2008, is located in HMT township, Jalahalli, North Bangalore en route to the new airport at Devanhalli. Aquila heights is being developed by Tata Housing Development Co. Ltd, a fully owned subsidiary of TATA Sons Limited. This is TATA's second residential project in the South Indian market.
ARCHITECTS OF TATA AQUILA HEIGHTS, JALAHALLI, BANGALORE:
Designed by Singapore-based architects Ong and Ong Ltd, Aquila Heights will be Bangalore's tallest residential complex at 105m (344ft).  However, the tallest building in Bangalore will be the office tower, Brigade North Star with 30 floors at a height of 128 m. "The reason why we decided to go so tall is to make sure that we keep maximum ground space," said a Tata Housing spokesperson from Mumbai.
Aquila Heights site is a 6.3 acre property, previously owned by the watch and tractor maker HMT Ltd. Aquila Heights consists of three towers – Atria (29 storied), Polaris (32 storied) and Vega (29 storied). The three towers cover only 11% of the ground,  leaving 89% of area as open. The property has dedicated traffic zones, wherein the vehicular traffic is restricted to a section leaving the rest free for pedestrians.
Aquila Heights has a contemporary design where steel and glass dominate the elevation of the buildings. There are 2, 2 ½, and 3 bedroom apartments. The complex also has a Helipad in each tower since as per rules a tower with more than 19 floors or  taller than 60m should have one. Aquila Heights is a pre-certified green building under the guidance of IGBC. A Green building is an energy efficient one that optimizes the natural  air and light to the apartments thus reducing the operational cost for the tenants.
FEATURES OF TATA AQUILA HEIGHTS, JALAHALLLI, BANGALORE:
Aquila Heights offers a host of amenities like most other luxury residential complexes. It will have two swimming pools – an outdoor infinity lap pool and indoor temperature controlled pool; 3 themed gardens over a conventional garden; 2 gyms – an indoor multi gym and an out door aqua gym.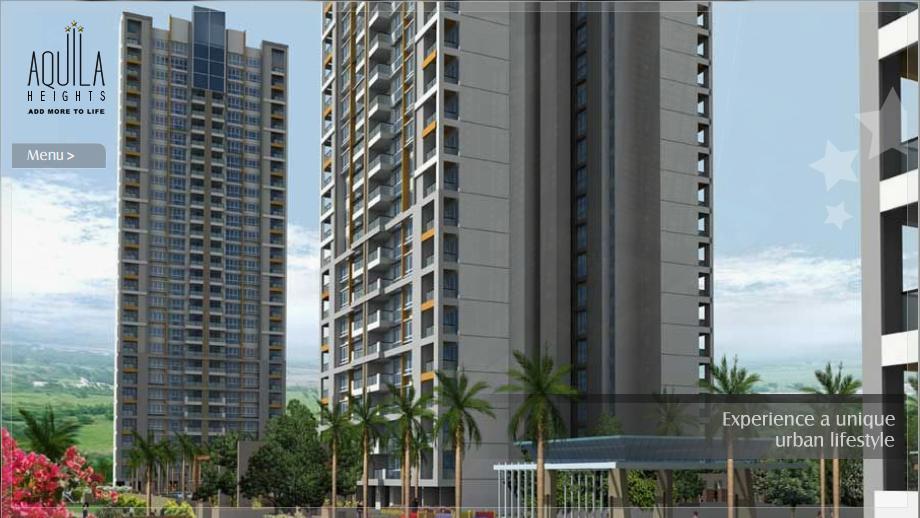 COMPLETION OF TATA AQUILA HEIGHTS, JALAHALLI, BANGALORE:
The project was expected to be completed by 2010. But eventually got completed in May 2012. See the photo below.

For more information on other buildings/projects designed/executed completed in Bangalore, go to:
If you found this post useful, I would really love it if you pin it or share it. I have not blocked the site just because your ad blocker is switched on because I hope my content will be useful to you. But I am able to run this site only because of the ads. So I will be obliged if you turn off your ad blocker. Thank you!