SCIENTIFIC VASTU | DESIGNING A HOUSE | An Architect Explains
Vastu Shastra, an ancient Indian science for designing and building, unifies science, art, astronomy and astrology. The goal of Vastu Shastra is to restore the balance between buildings and the universe so as to make the lives of the inmates better. Thus it makes sense to follow the Vastu guidelines for designing a house.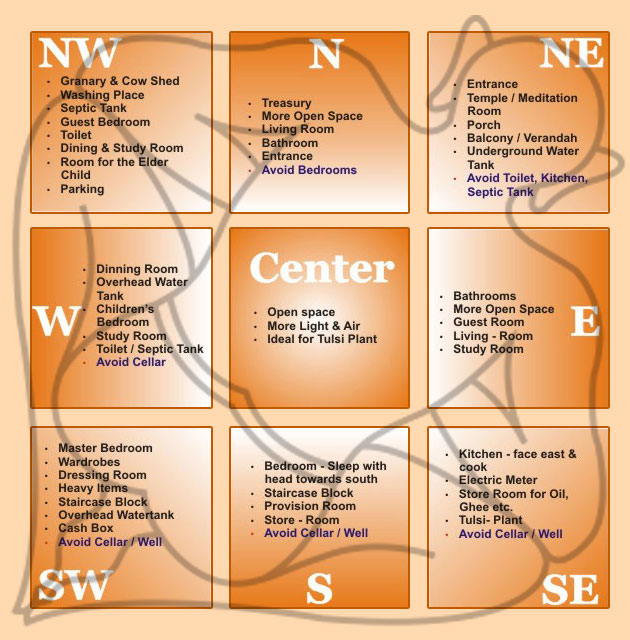 The surprising thing is that Vastu Shastra principles are applicable even today, though ancient India has changed from a largely agricultural society to an urban one. This is because the Scientific Vastu factors that impact humans namely the elements of nature, Sun's effects, Earth's magnetic field, cardinal directions and Earth's energy (Prana) have not changed over the centuries. And Vaastu Shastra is essentially the science of manipulating the above-mentioned Vastu factors in a building, so that they are in harmony, which in turn will make the lives of the inmates happy and peaceful.
As an Architect, I have realised that these Vastu Shastra guidelines are wholly based on scientific principles and are very similar to the basic design rules that we are taught in Architecture school. So I have collated all the Vastu guidelines pertaining to the 'designing of a house' under the following three headings. I have explained each of these guidelines rationally and scientifically so that you have a choice and can decide what you want to follow or don't instead of looking at Vastu as a superstition:
Selecting The Right Site
Applying Vastu Shastra principles
Vastu Shastra design of  a house
Selecting the right site is very important since the Site represents a fixed form, that will radiate positive as well as negative energies depending on its location, orientation, shape, slope and soil quality. Listed here are the five most important factors to be considered while selecting a Site.
Given a chance to select among North, South, East or West facing houses, most people will tend to choose the North or East facing ones because they are considered the most auspicious. However, not every North or East facing house is ideal. The placement of the entrance dictates whether a House is auspicious according to Vastu Shastra Principles and has been explained here:
The Vastu Shastra principle are a guide for designing and planning a proportionate, aesthetic and beautiful building with the right measurements and are very similar to the principles of Architecture taught in Architectural colleges all over the world today. Listed here are five important Vastu principles that can help elevate the appearance of your house.
Vastu Shastra lays down guidelines on the 'design, location, direction and disposition of the Interior and Exterior spaces of a House' so that the inmates derive maximum benefit from the natural elements and are protected from their harmful effects. Listed here are the Vastu guidelines for all the interior rooms and exterior spaces that encompass a house.



Vastu guidelines for the rooms of a house:
Vastu Guidelines for the Interiors of a house:
Vastu Guidelines for the exterior spaces of a house:
These guidelines are based on scientific reasoning and common sense and when applied correctly create well-lit, well-ventilated, spacious, aesthetic,  and well-designed rooms and House. A properly designed House  will naturally create 'contentment', 'peace' and 'serenity' for the inmates and the Owner will be proud of and happy to live in it.



If you found this post useful, all it takes is a simple click on the "pin it" "like," "share," "tweet," or Google+ buttons below the post. 
Related Topics: