STAIRCASE WITH LANDING | An Architect Explains
While straight stairs have some advantages, they are not ideal. It is always preferable to have a 'Split staircase' also known as a 'staircase with a landing' as it forces the climber to rest, pause for a few seconds, thus making the climb more comfortable.A split stairway uses up minimal floor space There are many different types of staircases-with-landings such as the Straight staircase with landing, L-shaped, double L-shaped and U-shaped staircases.

The type of landing in a staircase depends on the space available. Generally it is ideal in smaller spaces. As an Architect, I have described the different types of staircases with landings here:
What are the advantages of staircases with landings?
What are the disadvantages of staircases with landings?
What are the types of staircases with landings?

 



ADVANTAGES OF STAIRCASE WITH LANDING:
Lesser space: Staircases-with-landings are perfect when there is less space.
Safer: The flights of stairs-with-landings are shorter and so a fall down the staircase will be less serious.
More comfortable:  These staircases suit elderly people because they can take short rests at the landings if needed.
Decoration: The landing in these type of stairs can be utilized for keeping decorative items, photographs or lights.

 



DISADVANTAGES OF STAIRCASE WITH LANDING:
Stair lift:  Installation of a stair lift is not as easy as in a straight staircase.
Costlier: Stairs with landings require more designing and cost more than a straight staircase.

 



WHAT ARE THE TYPES OF  STAIRCASES WITH LANDINGS?
STRAIGHT STAIRCASE WITH LANDING:
A
ccording to rules, you cannot have more than 16 treads in a flight. So if there are going to be more than 16 treads in a staircase, the straight flight can be supplemented midway, by a landing. But the usage of straight stairs with  landing is limited as a long, straight space is needed.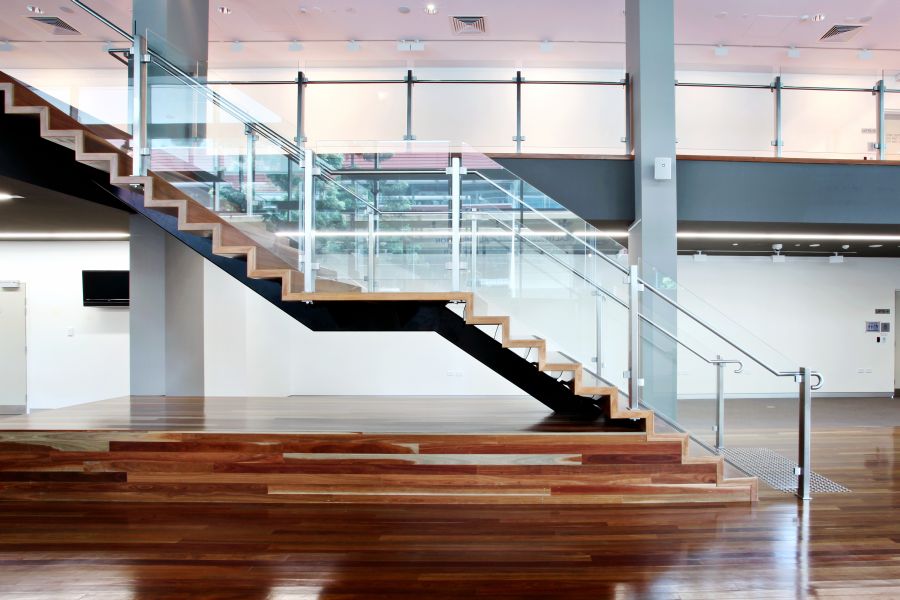 L-SHAPED (QUARTER LANDING) STAIRS: When space is not available for a straight stair, L stairs are used. These are straight stairs that include a landing which changes the direction of the flight by 90 degrees. The stairs look like an 'L', hence the name.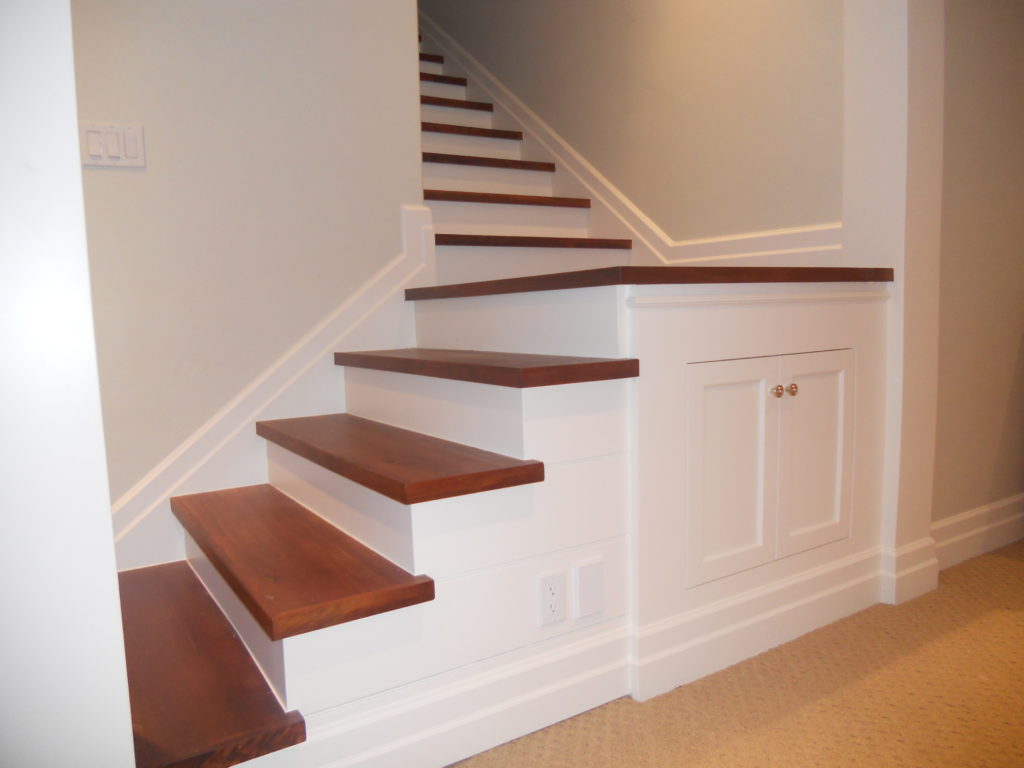 U-SHAPED OR DOG-LEGGED (HALF LANDING) STAIRS: These are straight staircases with a landing – but here the landing changes the direction of the flight by 180 degrees and serves as a place for rest.  As a result, the landing divides the staircase into two parallel flights. The U stair is more compact as it occupies a shorter, though wider floor area compared to a straight flight.
xx
DOUBLE L-SHAPED STAIRS:  An adaptation of the L stairs is the Double L stairs. This type is like the U-shaped stairs with two parallel flights. But in addition, it has a perpendicular third flight at landing level. This type of staircase is used when space is not available for either the straight or L stairs.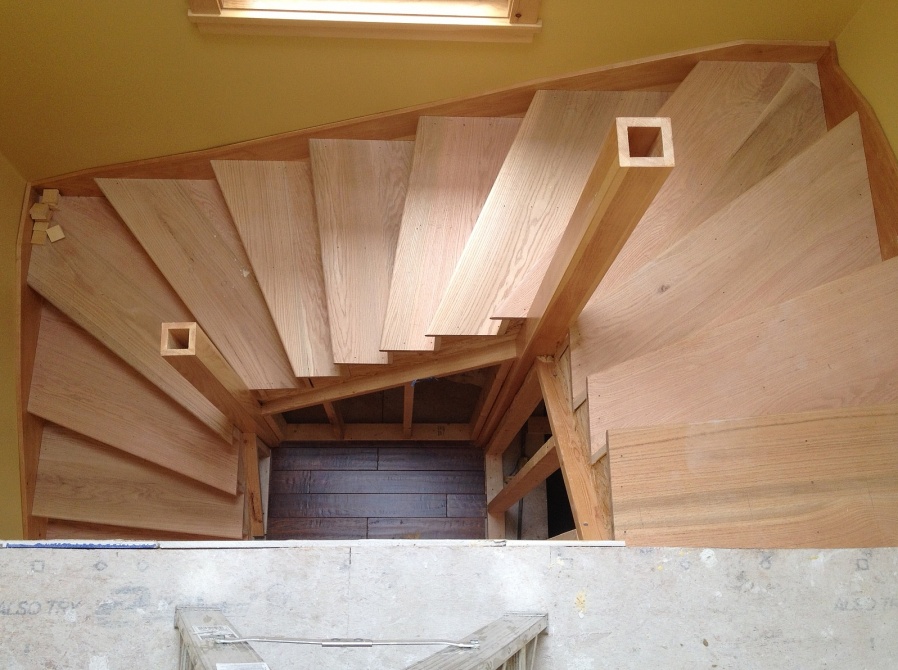 WINDER STAIRS (PIE STAIRS): Winder stairs are used when the space is not sufficient for L-Stairs and U-Stairs. The intermediate landings are substituted by "winders" or "pie-shaped" steps, which taper at one end. Due to the absence of an intermediate landing, the number of treads should be limited to 16.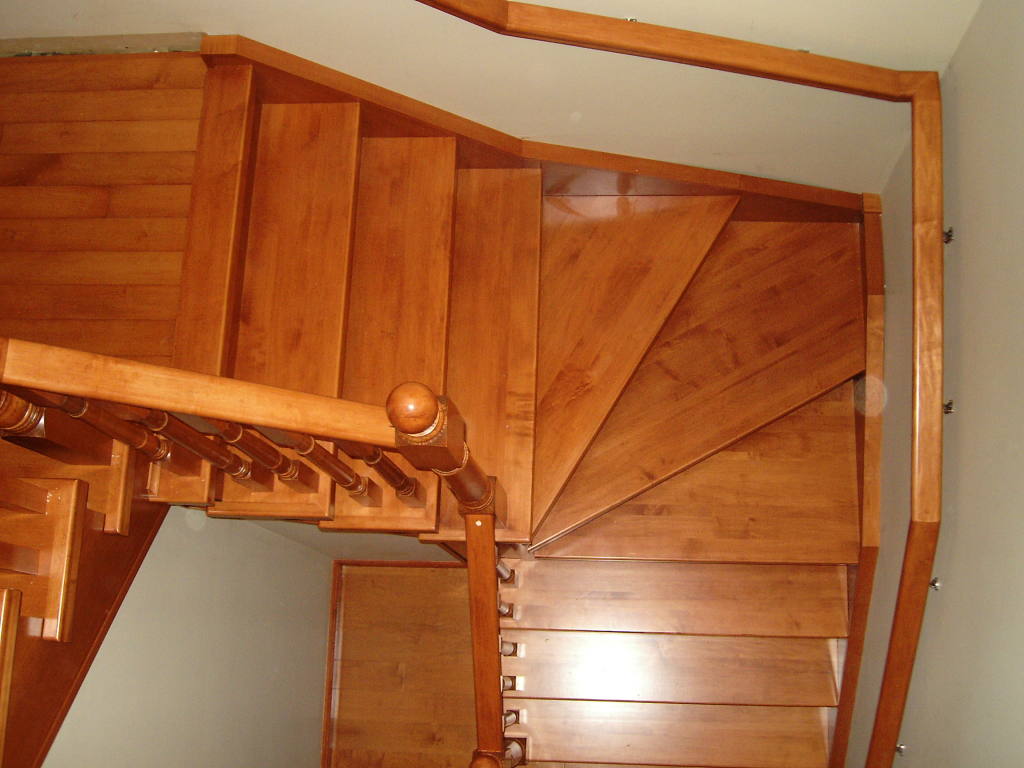 SINGLE WINDER STAIRS:  Single Winder Stairs turn by 90 degrees. It is preferable to have the winder treads at the beginning of the flight because they are well within view from below and  easier to maneuver.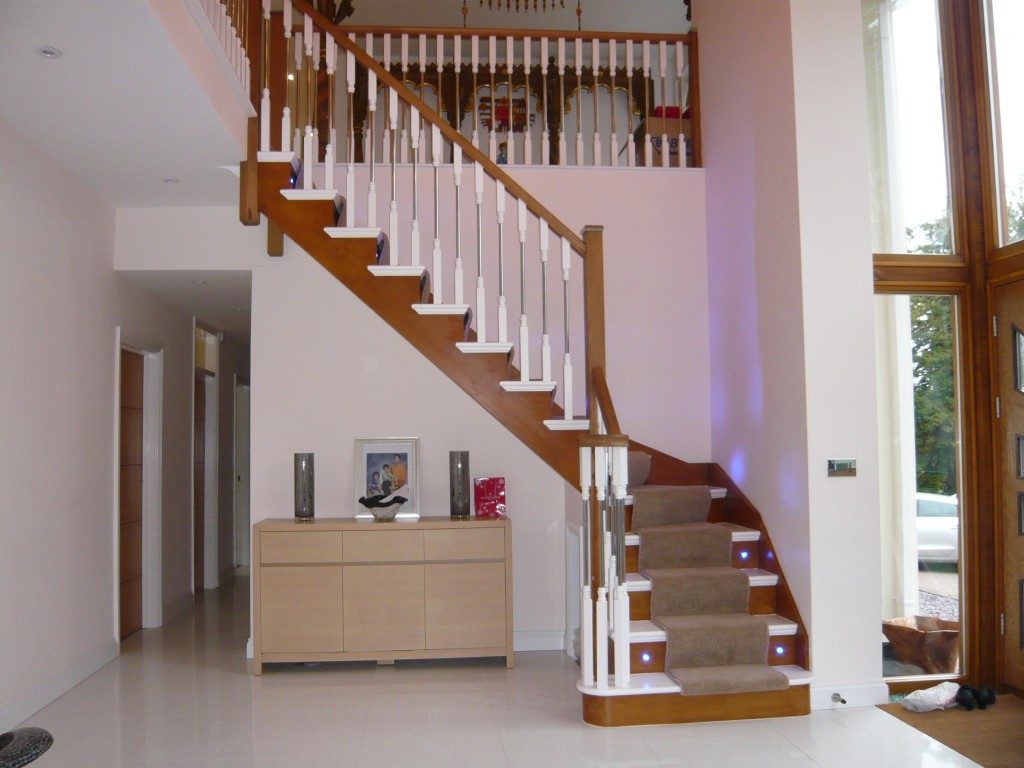 DOUBLE WINDER STAIRS: Double Winder Stairs turn by 180 degrees. They are more compact than Single Winder Stairs but less comfortable.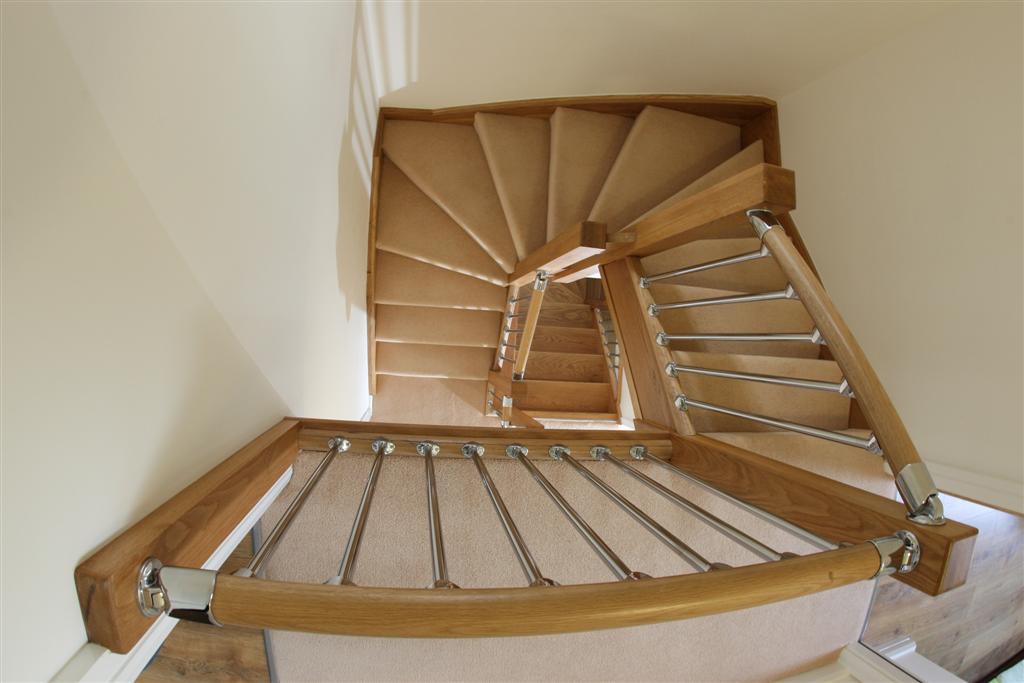 Staircases with landings have lot of advantages, but look boxy. If you are looking for elegant stairs or stairs that need to fit in a tiny space, then you can consider Curved staircases.  For more information on other shapes of Stairs go to: Stair Shapes.



Related topics:
If you found this post useful, I would really love it if you pin it or share it. All it takes is a simple click on the "pin it" "like," "share," "tweet," or Google+ buttons below the post.
Also, unlike many other sites, I do not insist that your ad blocker be turned off to allow you into my site. This is because I know that my content will be useful to you. But putting up posts regularly takes up time and hard work and I am able to run this site only because of the ads. So I will be much obliged, if you would turn off your ad blocker. Thank you!