Brigade Altamont, Horamavu, Bangalore | An Architect Reviews
Brigade Altamont is an under-construction, residential complex located off Hennur Road, adjacent to Kristu Jayanti College at Arkavathy Layout. Brigade Altamont has 189 apartments across 5 towers on a Basement+ Ground + 10 floor structure in a 3 acre property. It is expected to be completed by March 2016. Residential complexes by other reputed builders in Horamavu are Chitrakut Amber,  Prestige Gulmohar, Kolte Patil Mirabilis.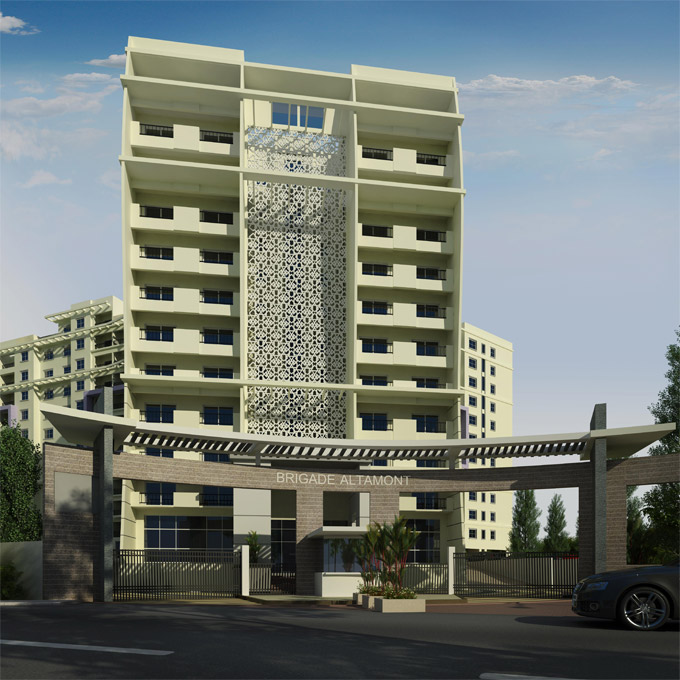 LOCATION OF BRIGADE ALTAMONT, HENNUR
Hennur is an upcoming residential hub with a lot of schools, international schools, hospitals, malls, banks, entertainment zones and shopping areas in the vicinity such as Divya Shanthi High School, Royale Cancorde International School, Delhi Public School, CMR National Junior School, Bangalore City College, NICC – International College of Media & Design and more. Medical institutions too are in close proximity like the Baptist Hospital, Sundar Hospital, Vasan Eye Care Hospital, Columbia Asia, Trinity Nursing Home, Koshy's Hospital. Many industries and IT parks like the Manyata Embassy Business Park, the Integra Micro Systems and Ambra Software Technologies Private Limited are located in the surrounding areas. Some of the nearby localities are Kalyan Nagar, Horamavu and Banaswadi. Some of the other big apartment complexes in the vicinity include Salarpuria Gold Summit, Kolte Patil Mirabilis, Prestige Gulmohar,Purvankara Palm Beach
ABOUT THE BUILDER BRIGADE GROUP
Brigade Group was established in 1986, and is headquartered in Bangalore, with branch offices in several cities in South India and in Dubai. Their projects extend across several major cities in South India: Chennai, Chikmagalur, Hyderabad, Kochi, Mangalore and Mysore. Brigade Group was conferred the Platinum Award of Excellence, for being recognised as one of India's Top 10 builders for 5 consecutive years (2007-2011) and Brigade Gateway won the CREDAI Real Estate Awards 2012 for the best Theme-based Township of the Year and the National Award for the Best Project in the Mid-segment Housing category.
Brigade Altmount in Hennur has both 2 and 3 bedroom luxury apartments of areas varying from 1260 sft to 1830 sft. The cost of the apartments vary from 69.2 Lac – 1.13 Cr (5,490 – 6,947 per sqft). The site plan indicates that the five towers are arranged in the shape of a Y and are connected by curved walls,giving it a curvi-linear shape.

AMENITIES IN BRIGADE ALTAMONT, HENNUR
The amenities at Brigade Altmount  include a Clubhouse with Gymnasium, Swimming Pool, Basketball and Badminton courts, Indoor Games Zone, Amphitheatre, Children's Play Area, cable TV connection, internet & intercom facility. There are totally 5 passenger lifts and 2 service lifts.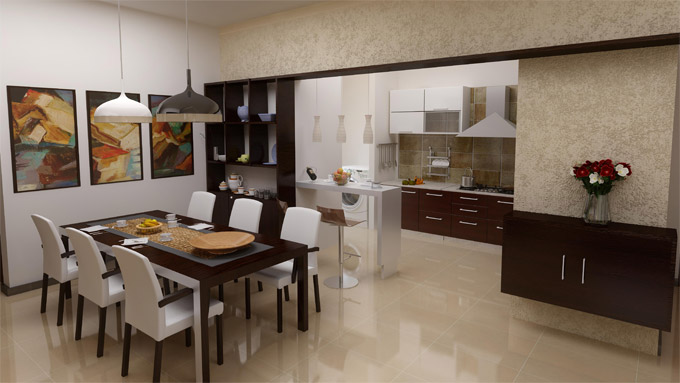 SPECIFICATIONS IN BRIGADE ALTAMONT, HENNUR

Flooring: In lifts, lobbies and corridors: Marble/granite flooring in ground floor and vitrified tile flooring in upper floors and Staircases. In living, dining, foyer, bedrooms, kitchen: Vitrified tile flooring and laminated wooden flooring in master bedroom,  anti-skid ceramic tile flooring in utility and bathrooms.
Doors and windows: Solid wood frame with BSTV (Both Side Teak Veneer) / Masonite skin shutter with melamine polishing on both sides for the main door and solid core flush door and masonite skin with hardwood frame for other doors. UPVC / Anodised aluminum windows with sliding shutters and safety grill with provision for bug screen in windows and ventilators.
Electrical: Concealed PVC conduit with copper wiring and modular switches of Anchor Roma or equivalent
Paint: Texture paint for the exteriors, plastic emulsion for internal walls,  oil bound distemper for the ceiling, synthetic enamel paint for steel and wood works and acrylic emulsion paint / oil bound distemper for common areas.
ARCHITECT'S REVIEW OF BRIGADE ALTAMONT, HENNUR, BANGALORE:
Since I am an Architect based in Bangalore, I am able to review some of the projects and builders in Bangalore with confidence. Since my reviews are unbiased and solely based on the merits and demerits of the design of the buildings, they should help you in making the right decision when buying a flat.
POSITIVES OF BRIGADE ALTAMONT, HENNUR, BANGALORE:
Location: The location near the ORR, Hebbal ring road and Manyata Tech Park makes it very attractive to the IT crowd. Moreover, it is not very far from MG road, schools, tech parks, hospitals and the Airport.
Reputation: Brigade Group is a well-established construction group with many awards to it's credit. So this project will interest many buyers.
Resale Value: Brigade Altamont is good for investment and will have good resale value because of it's excellent location and also because it is a Brigade project.

Design and appearance:  The 5 towers have to be connected at some levels to make it look like one residential block because otherwise a distance of half the height of the tower will have to be left between them. In such a small site, the builder wants to maximise the FAR by having as many towers as is possible. So he cannot afford to leave lot of space between towers. Here, they have connected the towers with curved chajjas, walls etc to give a smooth curvilinear profile which looks interesting, visually.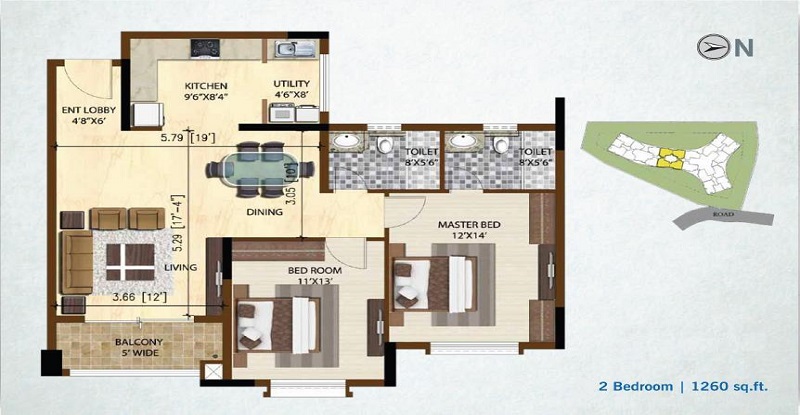 Foyer: Both 2-bed and 3-bed units have foyers of good size which are advantageous as they serve as  'pause' spaces as one enters the apartment. Also they are a useful place to keep the footwear.
Living room: The living room and dining room form an L and hence are separate but still open to each other. This arrangement is better than the rectangular hall arrangement seen in some projects. The living and dining get 3 walls each, for placing furniture. The dimensions are also very comfortable especially in the 3-bed unit,  making it a spacious space.

Kitchen: The kitchen and utility are of good size and can accommodate a lot of gadgets and storage. An inset breakfast counter in the 3-bed unit is a good option. It is neatly tucked into the kitchen and does not come in the way of the dining or the kitchen. See my post on Kitchen sizes in design of a Kitchen.
Master Bedroom: The master bedroom is of very good size and spacious in both the 2 -bed and 3-bed plans. See my post on Design of a Bedroom,

View from apartments:  All the bedrooms and living rooms face outwards towards the landscaped areas. Only the kitchens and toilets face internal open spaces. This is unlike many other projects, where at least one bedroom faces an internal court.
Balconies:  Balconies are quite wide unlike many of the newer projects. 3-bed units have two balconies.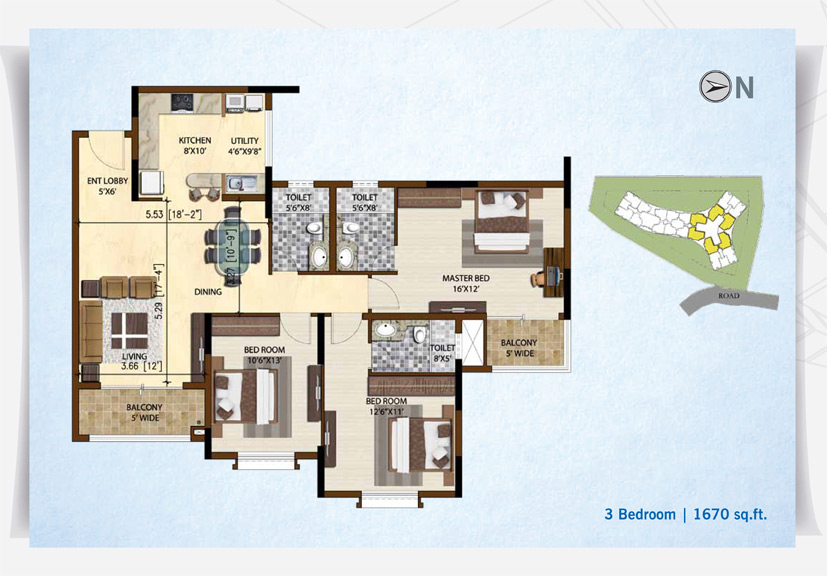 NEGATIVES OF BRIGADE ALTAMONT, HENNUR, BANGALORE
Lobby/corridor: To have a lobby before a toilet is good as the bedroom and toilet doors can open from this space instead of from other rooms. But when the lobby becomes disproportionately big it is just a waste of space and it all adds up in the built-up area. So effectively you are paying for wasted space. In Brigade Altamont, the 3-bed unit has a lobby like a long corridor with a length of 11′ and the 2-bed unit has a 5′ long lobby.

Dining: In all the apartments, the dining rooms do not get direct light. Though the sizes of the dining rooms are okay, they can be cramped since they serve as passage ways to the rest of the rooms, especially in the 2-bed units.

All the 3-Bed-units have three toilets: In my opinion, there should have been 3-bed 2-toilet apartment options as 2 toilets are sufficient for a family of 4 or 5 and is advantageous as the super-built-up area of such an apartment is reduced by 150 to 200 sft. There are many people who want a 3-bed unit but cannot afford it because of the price which is in direct proportion to the super-built up area.
This is my unbiased review of Brigade Altamont at Hennur, Bangalore. The location is good and it will have good resale value because it is a Brigade project. The overall layout, design and elevation are all good and rooms are comfortably sized. So with so many positives, I will give this project a rating of 8.0 out of 10.
For information on other apartments designed and executed in East Bangalore, go to:
For more information on buildings/projects designed/executed completed in Bangalore, go to:
If you found this post useful, I would really love it if you pin it or share it. I have not blocked the site just because your ad blocker is switched on because I hope my content will be useful to you. But I am able to run this site only because of the ads. So I will be obliged if you turn off your ad blocker. Thank you!