Vastu Shastra Explained By An Architect
Vastu Shastra, an ancient Indian science developed thousands of years ago by Indian sages lays down rules for the construction of buildings and temples and has been practiced for centuries, to create old architectural wonders like temples, palaces, monuments etc. Buildings built according to Vastu shastra principles are said to vibrate with 'universal positive energy' which results in all round happiness, health, wealth and prosperity for the occupants.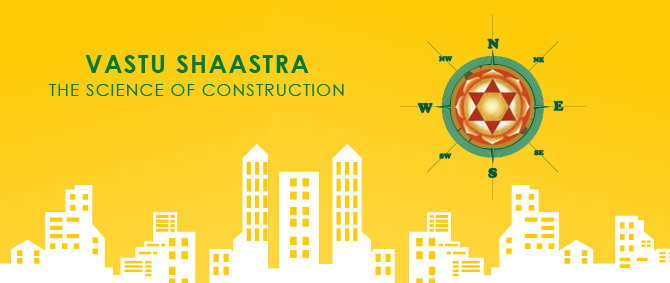 Vaastu Shastra, an intangible part of Indian Architecture, has its roots extended in Indian Philosophy, maths, geology, geography, religion and takes into account, factors influencing a Site, such as topography, roads, structures around, Sun's effects, Earth's magnetic field, cardinal directions, Earth's energy fields and elements of Nature.
WHAT DOES VAASTU SHASTRA TRANSLATE TO?
'Vaastu' literally means 'house' or 'dwelling place' of human beings and is derived from the root 'vas' which means 'to live' or 'to reside'. Vaastu is a broad term that also includes the following:
Bhoomi – which means the site/plot or extent of land where the building is proposed.
Prasada – which includes the compound wall and buildings which are built within the Bhoomi (Site).
Yaana – which means all the vehicles parked within the Bhoomi (Site).
Shayana – which includes all the furniture and utensils in the building (Prasada).
Vastu is also derived from the sanskrit word 'vasathi' which means 'comfort'. Comfort is related to the right proportion and positioning of the five elements of nature, Agni (Fire), Vaayu (Air), Vaari (Water), Prithvi (Earth) and Akash (Sky) in our surroundings. The complex interplay of the above elements along with the eight directions (E, W, N, S, NE, SE, SW, NW) can profoundly influence the lives of the people living or working in the premises either positively or negatively.
Shastra is the sanskrit word for 'science' and stands for the principles and guidelines laid down for the construction of a building. Therefore, Vaastu shastra is the science of arranging the above-mentioned elements in their respective places so that they are in harmony, which in turn will make the lives of the inmates happy and peaceful.
The fundamental principle of Vastu Shastra is to add 'Value to the Life of the man' staying in a building by bringing about harmony between the inmate, nature and the built environment. Essentially, Vastu Shastra aims to eliminate negative energy and enhance positive energy present at a place or location so that a person, family or even business inhabiting a building become prosperous and progressive.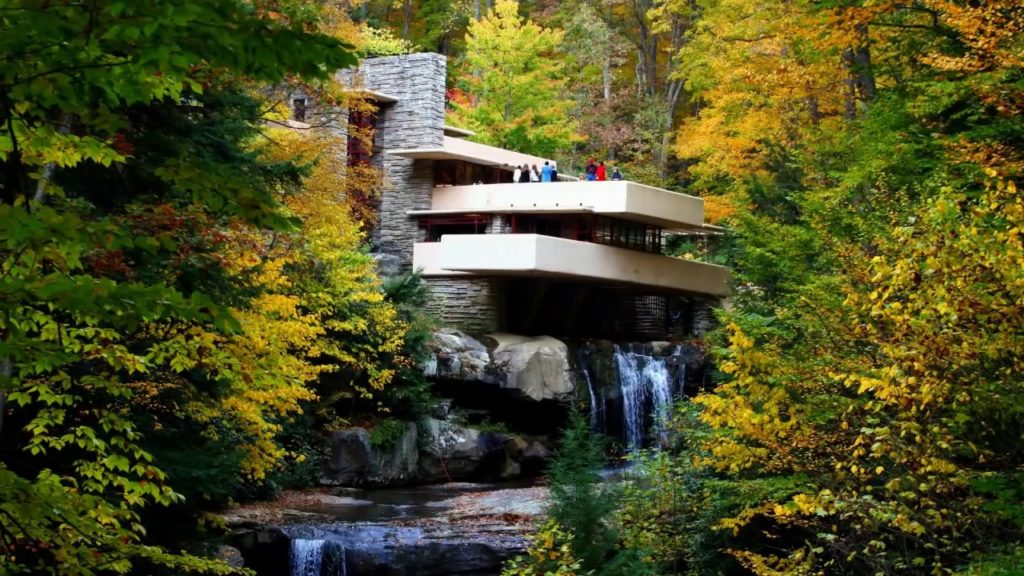 WHY IS IT NECESSARY TO FOLLOW VASTU SHASTRA GUIDELINES EVEN TODAY?
Vastu Shastra has evolved over centuries and from experience it has been documented that the improper positioning of rooms with respect to the elements causes an imbalance. When the harmonics between elements gets disturbed, our energies get dissipated in different directions leading to stress, tension and ill-health. 
However, the right application of Vastu Shastra principles can create a balance between the building structure, the five elements and the cosmos. This equilibrium between the internal and external energies, ensures a healthy body and happy mind which leads to health, wealth, happiness and success. So, it is wise and probably necessary to follow Vastu Shastra guidelines in the design of a building.
The renowned architect, Charles Correa understood the science of  Vastu Shastra and applied it's principles in most of his buildings.
WHAT HAPPENS IF A BUILDING IS NOT BUILT ACCORDING TO VASTU SHASTRA PRINCIPLES?
According to Vastu Shastra, if a building is not constructed on the rules and principles of Vastu Shastra then the thinking and action of people inhabiting or working in these buildings is not harmonious and progressive. Many factors govern the life of a human being; his fate, karma and Vastu of the place where he lives and work. Apart from karma of a person, fate and Vastu affects life's quality. It is believed that if the Vastu is poor but the fate of a person is good then results obtained can range from poor to mediocre; whereas if the Vastu is good and the fate is unfavorable, the ill effects are minuscule. 
But we all know that, it is not always possible to rigidly follow all the guidelines because of limitations in the sites. So, that is where the understanding of the science behind these principles is beneficial, as it allows us to apply it to buildings to create well-lit, bright, well-ventilated, spacious and well-designed spaces (rooms).
As an Architect, I follow and apply many of the Vastu principles scientifically in my buildings. So I decided to share my scientific knowledge of Vastu Shastra under the following headings. I have explained each of the Vastu guidelines rationally and scientifically, so that you have a choice and can decide what you want to follow or not instead of looking at Vastu Shastra as a superstition. You can visit my website: Ravi and Minu, Architects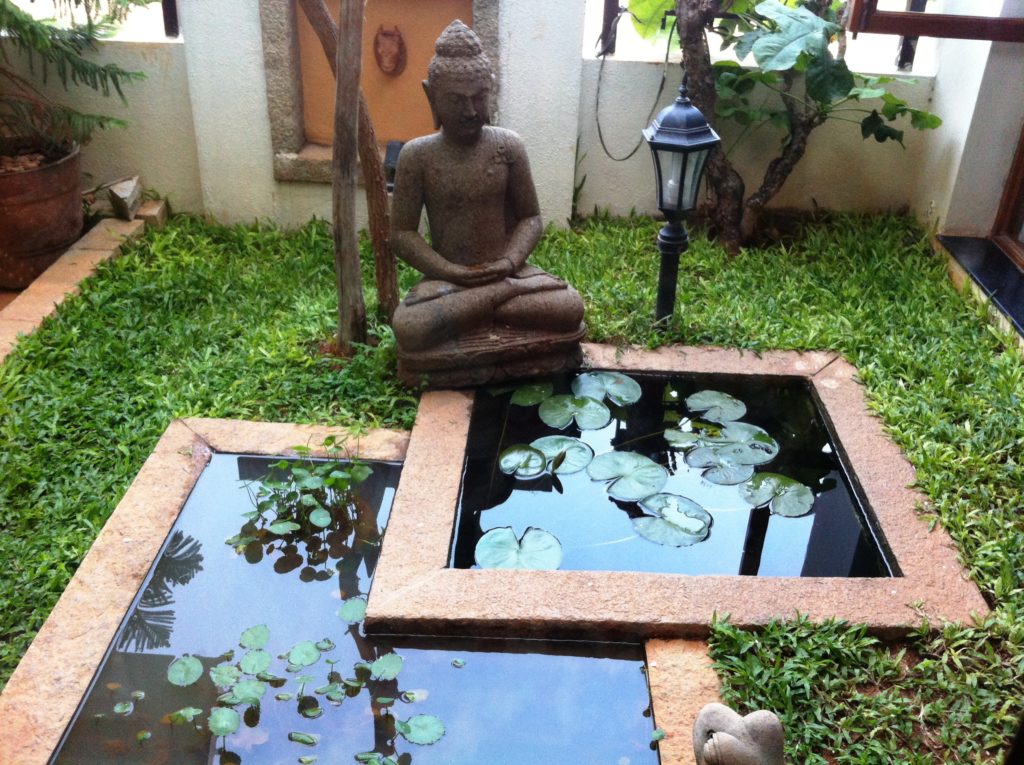 VASTU SHASTRA TEXTS – Vastu Shastra is the textual part of Vastu Vidya, the broad knowledge about architecture and design theories from ancient India. The body of Vastu knowledge is monumental with lakhs of shlokas, which were handed down to succeeding generations by word of mouth and through hand written monographs. But a lot of it has been lost and what remains can be found in the form of:
VASTU SHASTRA FACTORS – Vastu Shastra takes into account, environmental factors that affect man and his buildings, in laying down guidelines for the design of buildings, so that man can benefit from the positive and useful effects of these factors and is protected from their harmful and negative effects. The environmental factors and their effects on man and his buildings have been explained here, scientifically:
FUNDAMENTAL PRINCIPLES OF VASTU SHASTRA – Vastu Shastra lays down fundamental principles of Architecture that should be followed in designing, so as to ensure a beautiful, aesthetic, proportionate, comfortable sized and well oriented building. These fundamental principles are explained here scientifically:
VASTU SHASTRA GUIDELINES FOR SELECTION OF SITE – The Selection of Site is an important consideration since the plot represents a 'fixed form' which radiates positive as well as negative energy depending on its, location, shape, orientation, slope and soil condition. The Vastu guidelines for selecting the 'right' Site are explained here, scientifically:
VASTU  GUIDELINES ON THE DESIGN OF THE INTERIORS OF THE HOUSE – Vastu Shastra lays down guidelines on the 'design of the Interior of a House'  so that the inmates get maximum benefit of  the natural elements like the Sun, wind, Air, etc. These guidelines are based on scientific reasoning and common sense and when applied correctly, create well-lit, bright, well-ventilated, spacious and well-designed spaces (rooms) which then create 'contentment', 'peace' and 'prosperity' for the inmates.
VASTU GUIDELINES ON THE DESIGN OF THE EXTERIORS OF THE HOUSE – Vastu Shastra lays down guidelines on the 'design of the Exterior of a House'  so that the inmates get maximum benefit of  the natural elements like the Sun, wind, Air, etc. These guidelines are based on scientific reasoning and common sense and when applied correctly, create a well-lit, bright, well-ventilated, and well-designed House which the inhabitants are proud of as it adds value to them.
VASTU GUIDELINES BEFORE THE START OF CONSTRUCTION: It is recommended that before the start of the Construction of a House, one must be well prepared for the difficult task ahead. To make it a lot easier, Vastu Shastra lays down guidelines right from the rituals to be done to the other preparations before the actual construction begins.  They have been explained scientifically here.

VASTU GUIDELINES DURING THE CONSTRUCTION OF HOUSE : The stages of construction of the house can be divided into the following five stages. The Vaastu guidelines for each of these steps are explained here, scientifically.

VASTU GUIDELINES FOR OTHER BUILDINGS: Vastu Shastra can be applied to other buildings such as Apartments, Offices, Factories etc. The scientific explanation of these principles have been explained here:

Like Vastu Shastra, other Indian traditions, customs and superstitions have scientific reasons behind them. They have been explained here, so that you are even more convinced that Vastu Shastra, an Indian tradition actually has science backing it.
If you found this post useful, I would really love it if you pin it or share it. I have not blocked the site just because your ad blocker is switched on because I hope my content will be useful to you. But I am able to run this site only because of the ads. So I will be obliged if you turn off your ad blocker. Thank you!